bibimbap!
Started by
Heather
,
Sep 03 2002 05:10 PM
Vegetarian
Posted 16 April 2008 - 06:14 AM
Hey, a Bimbimbap thread! Nice!


there's another great bibimbap thread
here!
---
Posted 18 September 2011 - 03:56 PM
Hey all - it is nice to see a bibimbap thread here! I thought I would post a photo of the most recent one I made (well my partner made it under my watchful eye and I plated it - normally I do all the Korean cooking). This is in the jeonju style - the area from which bibimbap first came - it has more vegetables than one normally finds on bibimbap and it also has gingko nuts, walnuts, and pine nuts.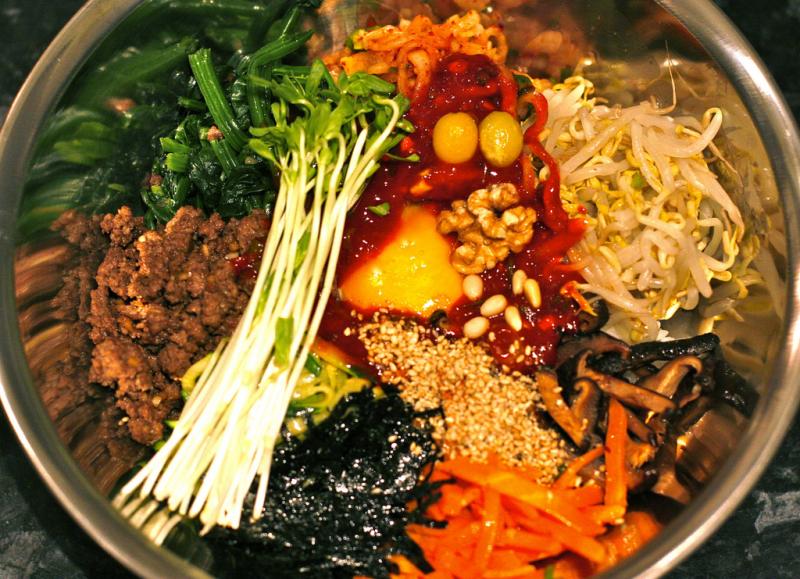 It was delicious :)
---
---
Also tagged with one or more of these keywords: Vegetarian
The Kitchen

→

Pastry & Baking

→


Started by cdh ,

20 Jun 2015

Vegetarian

,

Modernist

The Kitchen

→

RecipeGullet

→


Started by loki ,

17 Sep 2014

Vegetarian

,

Condiments

The Kitchen

→

Cooking

→


Started by Chelseabun ,

24 Aug 2014

Breakfast

,

Vegetarian

Culinary Culture

→

Food Traditions & Culture

→


Started by falco ,

18 Jul 2014

Vegetarian

The Kitchen

→

Cooking

→


Started by pbear ,

18 May 2014

Condiments

,

Modernist

,

Vegetarian