This isn't strictly speaking an infusion, but I don't think we have a 'distilling your own stuff' topic - possibly because it's illegal for most of the world.
But not my part of it.
So ... look what I made this afternoon: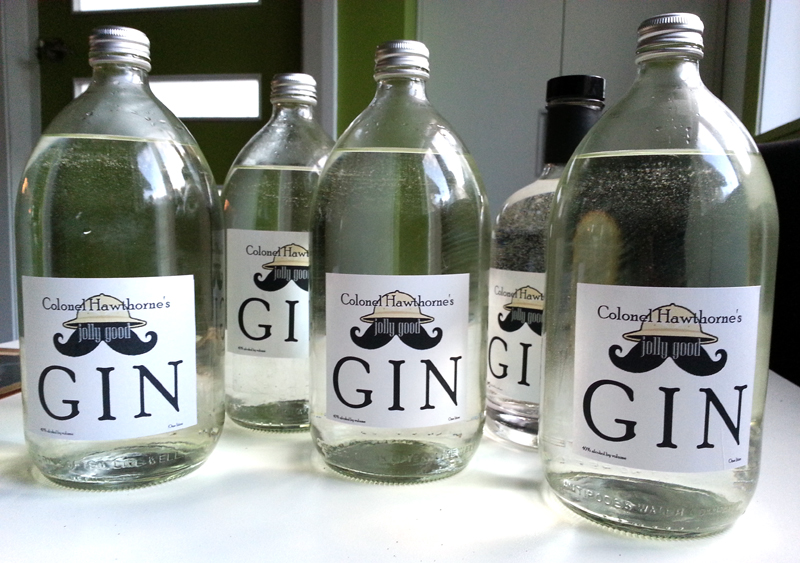 I've had a still for a couple of months now, but this was my first gin run.  For those who know about the technicalities, it's a StillSpirits T500 reflux still, which purists will tell you shouldn't be used for gin (reflux stills make extremely high-purity vodkas, which are then commonly flavoured and watered down to something sensibly below the 95% alcohol they can produce.  Yes, that does say 95%.  190 proof!).  However, I was determined to at least try, so I replaced some of the ceramic saddles in the column with a bag of botanicals and let it rip.
By 'de-tuning' the still like this I ended up with a mere 89% alcohol(!), which at the end of the process I took down to 40% with distilled water.  The botanicals I used were juniper berries (if it ain't got them, it ain't gin), coriander seeds, cardamom, cinnamon, orris root, chamomile, liquorice root, angelica root, orange and lemon zest and dried kawakawa leaf, a New Zealand native.
The result - highly successful.  It's clear, it smells good, it tastes good.  I can't compare it to a commercial gin - I clearly haven't tried enough of them - but it's quite a strong, oily taste (not in a bad way).  I have yet to give it the ultimate test of using it in a G&T, but I'll report when I have (it will probably be tomorrow).
Oh yeah - who's this Colonel Hawthorne?  C'est moi - he's my steampunk alter ego.  Colonel Sir Julius Hawthorne, Her Majesty's Air Privateers (retired), since you ask ...