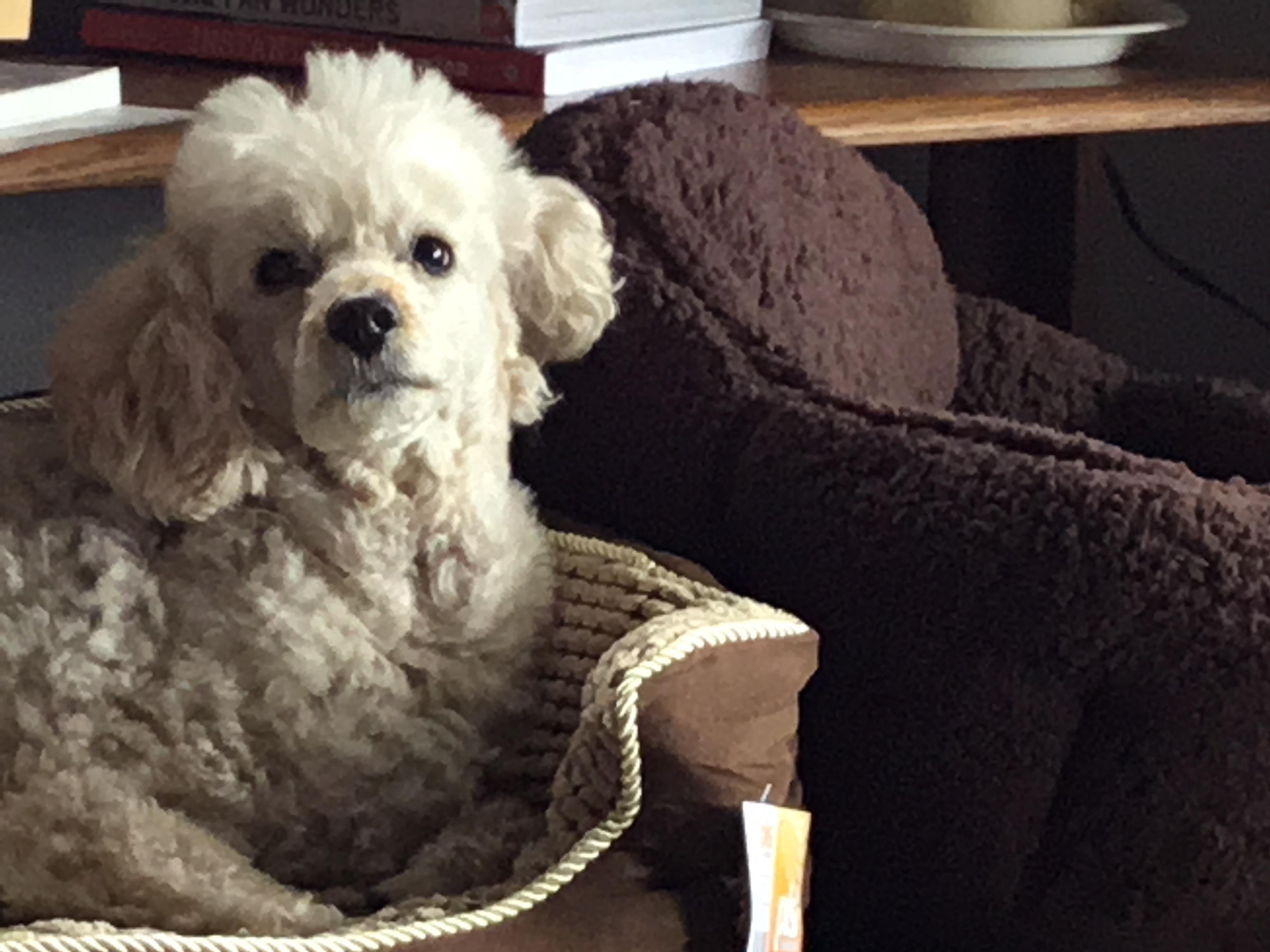 lindag
participating member
Content count

1,969

Joined

Last visited
Yeah, I love my ice maker and use it every day. Also, Zo bread machine, microwave, CSO, Keurig, Food saver, Ipots, lime squeezer, rice cooker. Heck, I want keep all my stuff.

It seems sometime that the majority are from Canada, but that's probably because they tend to be quite active here. (I guess that should be, the majority IS from Canada.)

My late husband had a similar experience entering the military with a smart-ass attitude. He learned well and said it was the best lesson ever.

I'm convinced. (Strangely enough, the two (real) dudes who were discussing the merits of pink Himalayan sea salt were a county sheriff and the 'perp' he was arresting.)

lindag replied to a topic in Cooking

It was like that here yesterday. I watched a repeat of an Ina Garten show wherein she made Winter Minestrone. It looked SO good that I'm dying to make it now. (I suppose I really should have posted the recipe in the Soup Topic.)

Good luck. I'm on my THIRD shipment now and still waiting for the first one that was due two months ago. So far nothing,

What is sucker budding and how/when do I do it? i just had some brand new peonies planted.

lindag replied to a topic in Cooking

If it were me, I'd do a pulled pork, I think.

I was watching a TV show (the name of which I won't embarrass myself by mentioning) and these two dudes were discussing the merits of above mentioned Sea Salt and how much better it was than the standard table salt. Is this true?

Cool and gloomy day today. Perfect for Campbell's Tomato Bisque soup (tastes to me infinitely better than their regular Tomato soup. Along with Nabisco mini saltines (better than the regular sized crackers).

There's also a vey nice 8-qt. Tramontina pot on Amazon. (Can't post a link right now.)

I gave up on the pasta pot w/insert years ago, too much washing up and too much mess. Now I use a 4-qt. All-Clad sauce pan filled hallway with salted water; (I usually only cook enough pasta for two) so that may not be enough for your needs.

Same thing happened here, the enamel kept chipping and falling off. The newer models (stainless or plastic) are much better.

I bought this one a few months ago. I also own the Eco Jeannie that I bought several years ago. I got the new one because it's bowl is a bit larger and I often have lemons and limes that are big. Both work very well the Chef n Fresh is easier on the hands. This Braun is my favorite for squeezing more than one or two. (I paid only $24.99, not the prices listed now). Since I'm squeezing citrus usually once or more times a day mine get a lot of use.