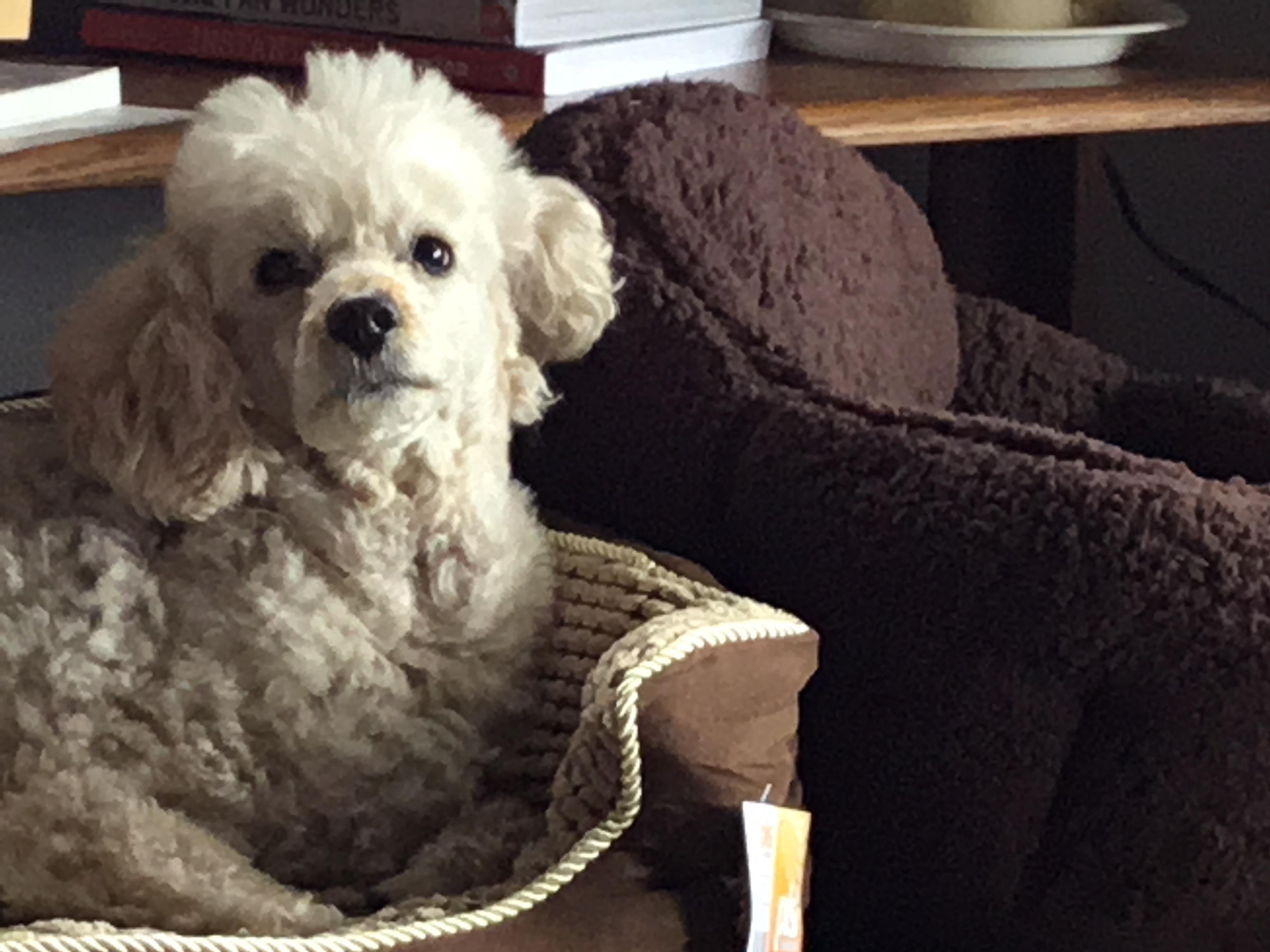 lindag
participating member
Content count

2,050

Joined

Last visited
Profile Information
Location

W. Montana - Big Sky Country
It was featured on the KAF site today for $66 more also w/free shipping. But KAF is always more.

I'm being tempted by the Cuisinart ICE-100 compressor ice cream maker...so far I've resisted.

lindag replied to a topic in Cooking

Wow, you're made of sturdier stuff than I. I like it cold for sleep and 60 would be about perfect. Daytime 68 is nice. Summer, when it's so hot I can tolerate up to 76 but any higher than that I get crotchety.

lindag replied to a topic in Cooking

Lunch today with friends at our favorite nearby café. Mine was a patty melt with cold slaw on the side….vey good although the cole slaw had a small amount of pineapple in it and the dressing wasn't my particular favorite. My friends had eggs and bacon and one had taco salad. The food there is very good and it's a very friendly place to go.

i'll be very interested in this as well....I face similar challenges and have avoided dealing with that big cabbage, depriving myself of one of my favorite meals. I've tried some recipes such as 'unstuffed' cabbage where the chopped leaves are mixed in with the filling and made into a casserole but they just don't taste the same. my favorite recipe is from a very old (late 60's) Better Homes and Gardens cookbook. Quite simple and very tasty. For some reason I never copied the recipe into my software so it's fortunate that I've save the book for all these years.

lindag replied to a topic in Cooking

I also like to brown some German sausage or kielbas with some German fried potatoes to make an easy oven free dinner.

lindag replied to a topic in Cooking

Because I 'm sometimes lazy especially when it's hot I have purchased Hodgson's Mills honey whole whet bread mix. It makes a very good loaf that I can bake in my CSO. Got it from Walmart.

lindag replied to a topic in Cooking

Stir fries are quick and easy. I also like cold Asian noodle salads.

I hope they will make good on your order.

I can't see what's in the blue and white bags in the first photo. Looks like pet food but I know that can't be.

Results from the new slicer were great! don't know what the problem was with the person who posted the shots on Amazon of the crumbled cheese. Maybe it was the cheese she used, mine is just med. cheddar which sliced easily, thick or thin.

lindag replied to a topic in Cooking

I have still not been able to find the porchetta I bought last winter. Had to change my meal plan until it shows up (which may never happen).

Slicing the cheese for my occasional grilled cheese sandwich has been a bit of a struggle lately. My wire slicer (shown) and my small knife don't work very well. i found this slicer on Amazon and I'm pretty impressed with it. It's. A bit bigger than I expected and it reminds me of a guillotine. 😁 "