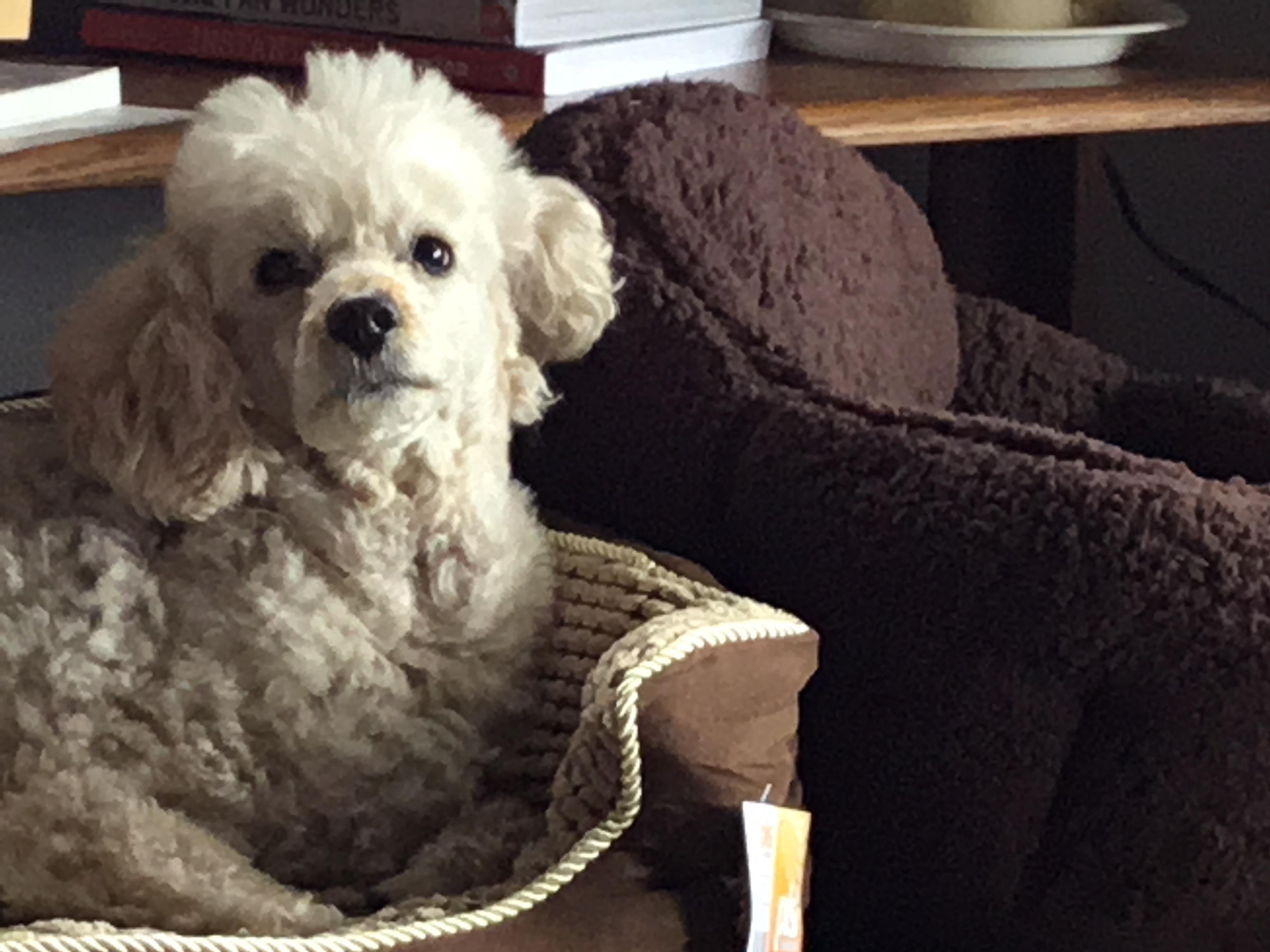 lindag
participating member
Content count

1,941

Joined

Last visited
Everything posted by lindag
lindag replied to a topic in Cooking

I've been sick for three days with some sort of intestinal bug and finally, today, I felt like eating something The only thing that sounded good was a tuna salad sandwich. I had all the ingredients including a long past it's prime celery rib which in a different situation I'd have thrown out...it was really not good looking at all. Sandwich was good however, made with some excellent Harvest Grains Honey Whole Wheat toasted bread. I seem to be on the mend.

April 13 has come and gone and still no Bisto. I sent an email to the retailer (UK) asking that they re-send. Hopefully it'll come in less than another month.

I stopped buying tomato juice years ago because the canned juices tasted of the can. Maybe they've fixed that now, I know some canned food are in tins that are lined. I would think any tomato juice in glass would be good. I use Clamato and sometimes add Mr. and Mrs. T Bloody Mary Mix (in a plastic bottle).

lindag replied to a topic in Cooking

I was a teen in Upper Michigan and the heady aroma of Mom's fresh baked bread hit me as I came home from school. It was so intoxicating! She didn't make it often so it was a very special treat when she did. It was the first thing I really ever wanted to learn to make. I wasn't able to start learning until I married and got my first 4-½ qt. KA mixer. I tried and tried but couldn't get the knack of kneading properly and for the right length of time; I had no one to teach me. Only when I got my bigger KA mixer with a dough hook was I able to finally produce a loaf to be proud of. I still get a rush when I have bread baking in my oven; it is just about the most satisfying thing I make. And I still have that mixer.

The Bloody Maryis my beverage of choice. I prefer Clamato.

lindag replied to a topic in Cooking

I buy frozen fillets from Schwan's and, unless I missed it, there's no mention of that.

This Fall I bought some Wild Turkey Rye to use in my hot drinks. When I went back for more the clerk at the liquor store informed me that they're no longer stocking it. I really liked it andwonder what I should get instead. Suggestions?

I've been bingeing on Wild Wild Country on Netflix. At that time, 1981, I had been an Oregonian for more than a decade and was fascinated by the Bhagwan Rajneesh and all the followers. This documentary is not to be missed!

On tonight's menu is Ina Garten's Grown Up Mac and Cheese. If you've never tried her recipe, it is amazingly good. I do omit the bacon.

I placed my order for beef Bisto on Amazon on March 12. Still waiting for it to arrive. The new 'expected by' datei is April 13. wow.

What comes to mind for me is the McDonald's Sausage Biscuit. We'd often stop by on the way to Mt. Bachelor or Mt. Hood Meadows for skiing. This is not the sausage biscuit with egg, however, it's not as good.

I haven't tried their wild rice but I have gotten some of their freeze dried veg. mix as well as their soup mix. What I have tried from there was really excellent. Their customer ratings are very, very good.

Yesterday, while rooting in the inside upright freezer looking for some hamburger, I finally found the meatloaf mix!!! I'd been looking in the freezer that's in the garage. I had already made my meatloaf, though, since when I was searching for that package I came across packages of gr. beef, gr. pork, and gr. veal so I thawed those and made my meatloaf from that. The package of veal was a little big so the meatloaf isn't the best; it would've been better with more beef. But it's good enough and makes quite good sandwiches with my homemade sourdough bread. No one would ever think of me as a hoarder.....unless they looked in my freezers.

My ( very plebeian) dinner is unstuffed cabbage. I've little success with removing the leaves intact to roll up the cabbage. My recipe makes it into a sort of skillet or casserole dish with chopped up cabbage leaves.

Thanks for posting back about your experience with the Edward's; I had considered ordering one for myself but now I'm glad I didn't. $56 is a lot for so-so quality. I can get pretty darned good ham around here for a lot less.

After a few years of use I gave away my big wooden board. It was lovely but I never felt it was clean enough and it held onto odors. Now I use only the poly boards that can go into the d/w. They don't dull my knives and are easy to maneuver (my wooden board was really heavy). While I'm not by any means a germaphobe (sp?), I like knowing they're clean.

Clearly you are the master!

Had lunch today with friends at our local favorite diner where the conversation turned to meatloaf. It left me craving meatloaf and since the weather for the rest of the week includes snow mixed with rain It lends itself to meatloaf and meatloaf sandwiches. Coming home I dug through the big freezer out in the garage looking for the package of meatloaf mix I know is in there. I couldn't find it! The biggest reason my freezers are so full, I can never find anything so I go buy more! Now what do I do? I will try again tomorrow. Then I'll have to buy more. Such a pickle.

lindag replied to a topic in Cooking

I picked up a couple game hens on a whim one day a month or so ago. Decided yesterday to thaw one and have it for dinner. I just removed the backbone, flattened and seasoned it. Roasted approximately 40 min. in the CSO. Ate half.

Just curious, does your brother feed his dogs Darwin's Raw Pet Food or does he make his own?