Hi,
I've been asked to make a Medovik cake for an upcoming Russian dinner party.  I've eaten it before, it's a multi-layered honey cake with a sort of dulce de leche/sour cream flavor filling.  This is Café Pouchkine's version: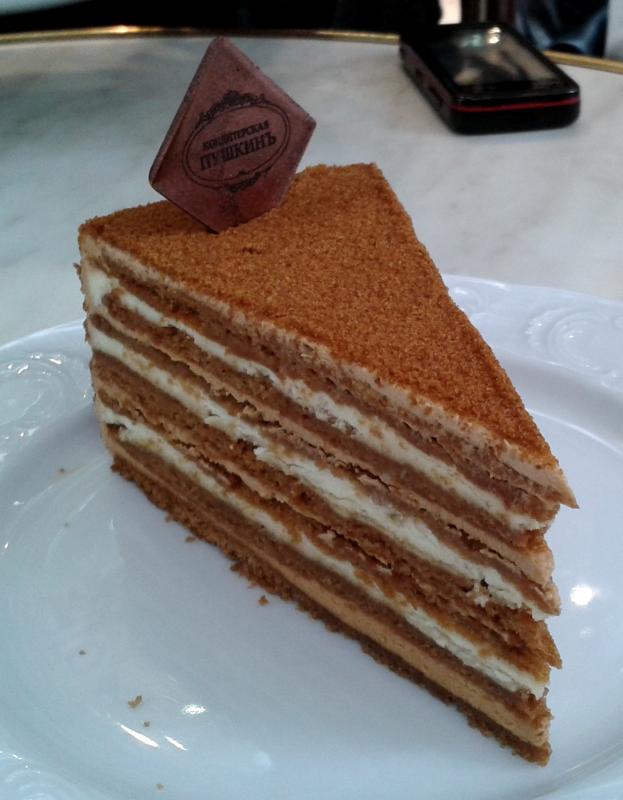 It's a wonderful cake.  I think they separate the dulce de leche and sour cream into two different fillings, and use a strongly flavored honey cake that I think has been soaked.  However, I've been browsing Google English, French, and as much Russian as I can understand, and all the recipes vary wildly, with most of them making a strange sort of cookie for the cake layer.  I'd be willing to give this a go, but I'd rather have something moister and more delicate.
So my question is: does anyone have any experience with this cake?  Failing that, can anyone provide a good honey cake recipe that could be used for the layers or a filling that's strong enough to support itself and has a good honey/dulce de leche/sour cream flavor?
I'll do a couple of test runs before the real thing, but all suggestions are welcome.
Thanks,
James