May I submit these to the panel - A study in Brown Crab...
I took the first photo off the cuff really, just before scrubbing these two hen crabs clean and dispatching them with a skewer. They were all tensed up and looked like they knew what was coming. Anyway I took one shot, light wasn't great and they were still moving a little, hence the shot was a little soft: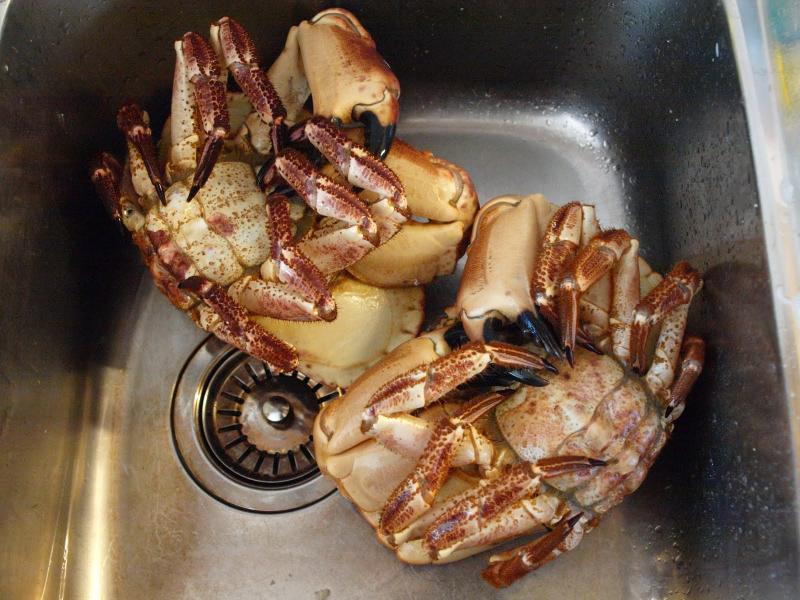 I don't usually do much post-processing, maybe just the odd brightening here and there but I thought this shot looked interesting. So I decided to apply some sharpening and up the contrast. It really surprised me how it made these creatures pop out of the picture. Especially the hairs on the legs, you really get a sense of the texture of the shell, don't you think?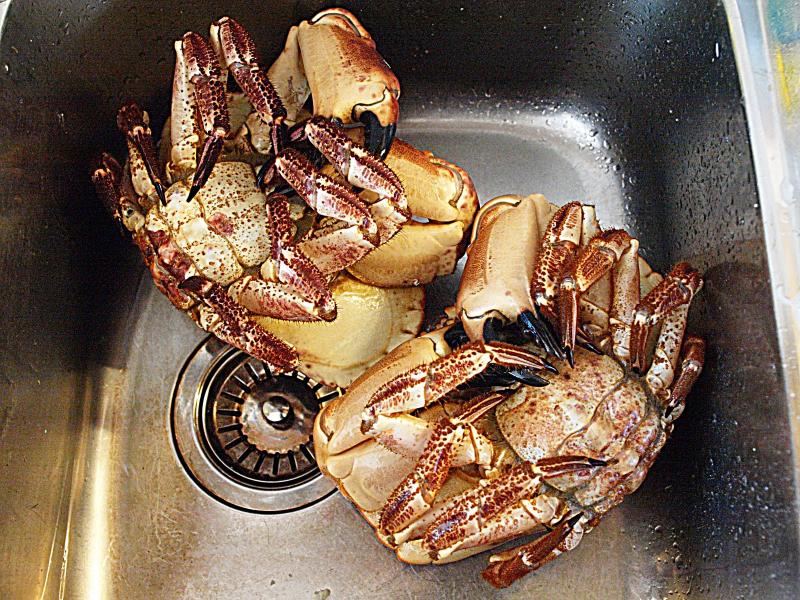 These crabs were destined for linguine, but that's one thing I find tricky to get right on the plate/in the bowl. I made this dish twice in the past week and just can't decide which is the more appetising presentation and gave the better shot. The first dish had the linguine wrapped around a carving fork and placed carefully in a cheffy way into the bowl. This one was taken with flash bounced off the ceiling: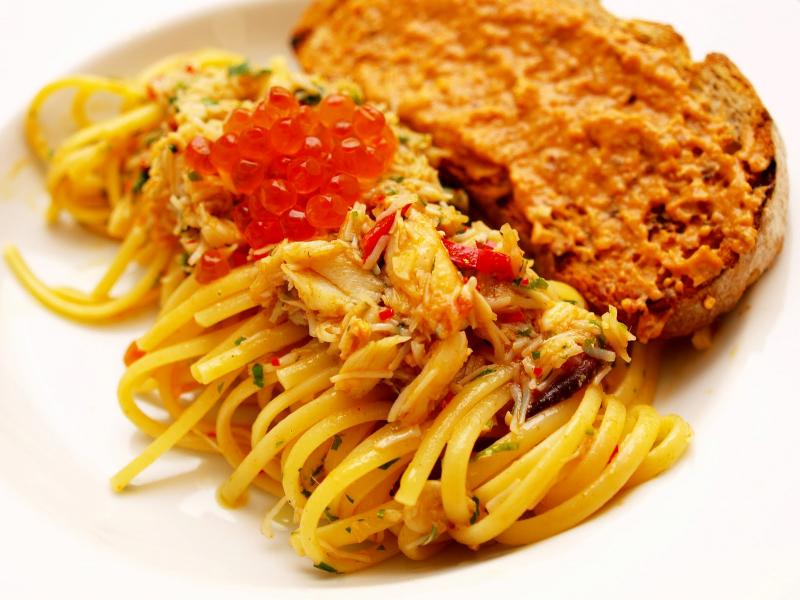 The second was taken with natural light and here the pasta was just dumped into the bowl for a more natural look: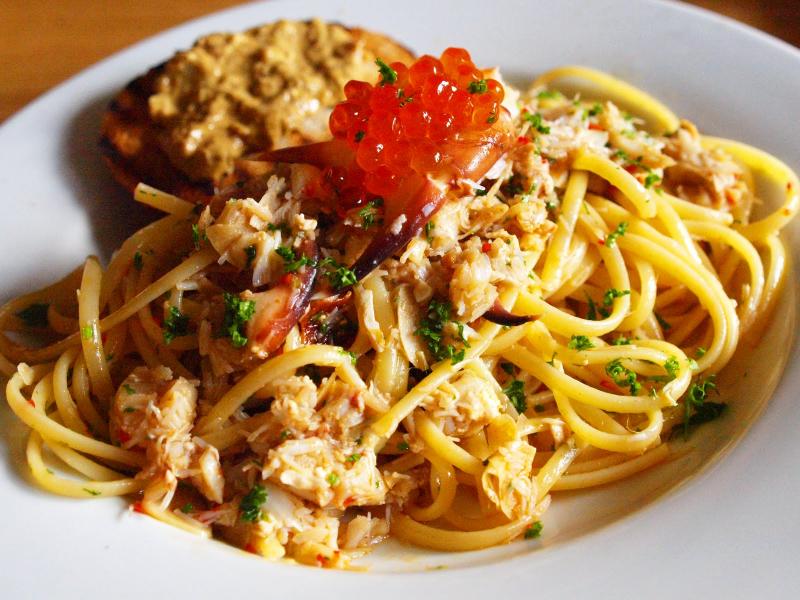 So what do you think? I can't decide which shot I prefer, I'm not really that happy with either. Will a smaller or differently shaped bowl help perhaps, and is there anything else I can do with long pasta to get a better composed shot?