I stumbled across these in my local Target store:
Heinz Signature Series Ketchup blended with Balsamic Vinegar and
Heinz Limited Edition Jalapeño Ketchup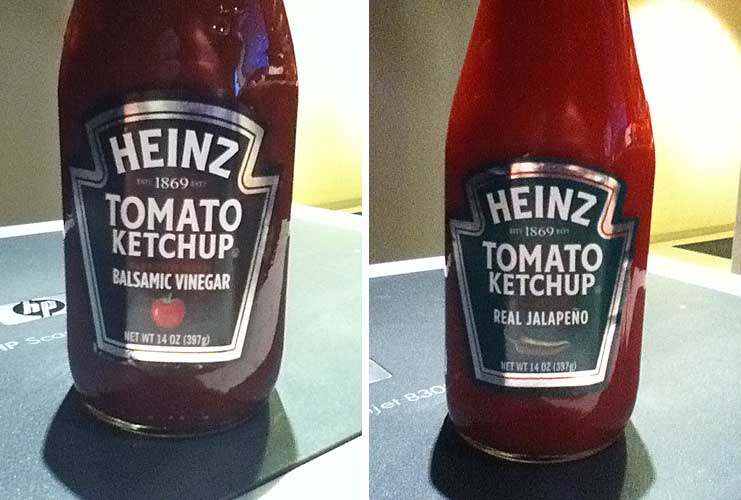 The Limited Edition Jalapeño ketchup has a definite kick to it. I didn't really discern any jalapeño flavor. The ingredients list has dehyrdated jalapeños as the last ingredient and, oddly, under natural seasonings "Bell Pepper Concentrate" though I didn't taste that at all in my taste tests. It just tasted like spicy ketchup and it looks like regular red ketchup.
The Signature Series Balsamic Vinegar ketchup has a darker, earthier red color to it. The vinegar flavor is much more upfront and pronounced than in regular ketchup. Tasting it on food, it reminded me quite a bit of the taste of Heinz 57 sauce which made me wonder if balsamic vinegar is one of the ingredients of the Heinz 57 sauce.
I liked both flavors and recommend them as a change from the routine of regular ketchup.