Last week, my wife mentioned to me that the new Whole Foods in Foggy Bottom, Washington, DC has a burger bar.
Lo and behold, shopping at my local WF this morning, Bowery & Houston, NYC...I first smelled them and then saw this...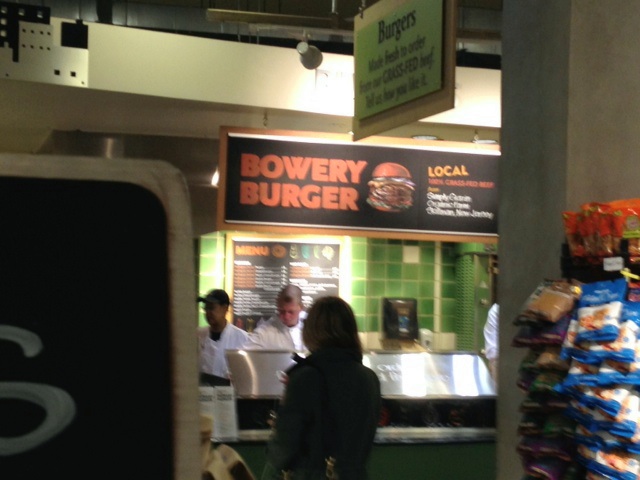 I picked up a menu, and it's only $4 for a burger, or a cheeseburger for that matter. From locally sourced, 100% Grass Fed beef.
Fries are $2.
I tried nothing, because I wasn't there to eat lunch. But...at these prices, for a potentially good burger, does anyone think this could be a serious challenge to the 5-Guys and Shake Shacks of this world?
And, has anyone tried the place yet?