Welcome to the 2012 season of eGullet Foodblogs and welcome, too, I guess, to my corner of Melbourne.
Now, it's not Sunday. Not yet. Not even here. It will be soon--it's Saturday night--but I figured I'd post my prep for Sunday's dinner now, given early on Sunday I'll be spending most of the day at the Australian Open. I must apologise in advance, too, for the quality of some of the photographs. When I'm in a store somewhere I tend to prefer using my iPhone to my hulking SLR, a decision that often results in shitty photo.
Some context. I live and have always lived in Melbourne's south eastern suburbs. I've spent most of my life in suburbs with a very high population of migrants from all over the world. Australia's culinary scene is shaped by migrants. The Italians and Greeks and others from that part of the world, back in the second half of the 20th century, they brought pizza and pasta and capsicums and salami. In the later part of the 20th century, the Vietnamese, Chinese and Cambodians brought over a wide array of condiments, fruits and vegetables. Every batch of refugees and immigrants has brought their food with them--from boiled bagels to biltong, chorizo to bok choy. Entire suburbs became, and to some extent remain, 'enclaves' for various ethnic groups--Springvale, which I'll show you some time during the week, is home to a great many Vietnamese and Cambodian-Chinese. Clayton, where I am now, was once home to many Greeks and Italians--they're still here--but now has a very large population of Koreans and Indians. Dandenong, which you'll also see, has a lot of Sudanese, Sri Lankans, Indians, people from what used to be Yugoslavia and many others.
The nation's collective palate has matured, too. At some point, not too long ago, supermarkets started selling frozen packages of 'stir fry' vegetables and a selection of dried pastas that went beyond spaghetti and 'macaroni'. Products I once had to look for in specialist stores--one of the many local Indian grocers, for instance--I can now find in most supermarkets. Much of this change has been in my lifetime. In my family home the menu evolved from variations on bangers and mash to include an increasing selection of heavily Australianised Asian and Italian dishes. The South East Asian influence is very obvious in the menus of our fine dining scene.
I could show you many different parts of my city. If you visit here as a tourist, you're likely to visit Queen Victoria Market and maybe a couple of the big name restaurants in the CBD. I'll show you a little bit of that, but my focus will instead be on where I live and the surrounding suburbs.
The preview pictures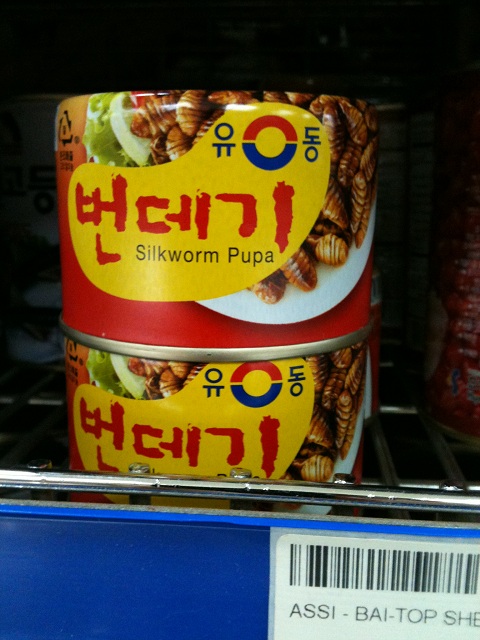 Canned grubs from South Korea, as avaliable at the 'Hong Kong Supermarket' just down the road.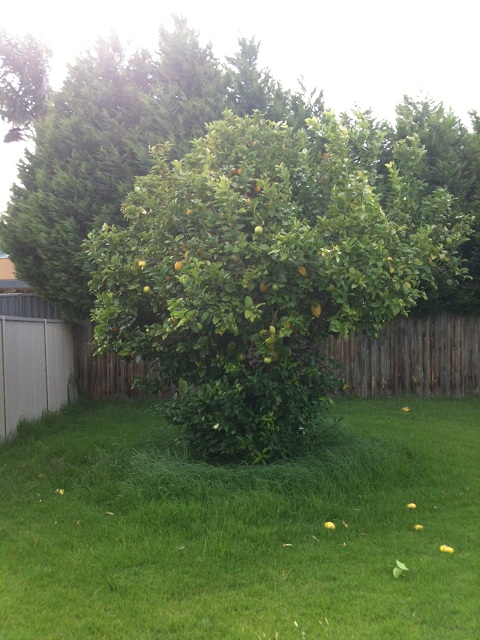 Not a mango or orange tree. It's a lemon tree in my backyard. Many Australians own lemon trees and we tend to get a bit weird about paying for lemons in the supermarket, even tho'
they're typically only $3-4 per kilogram.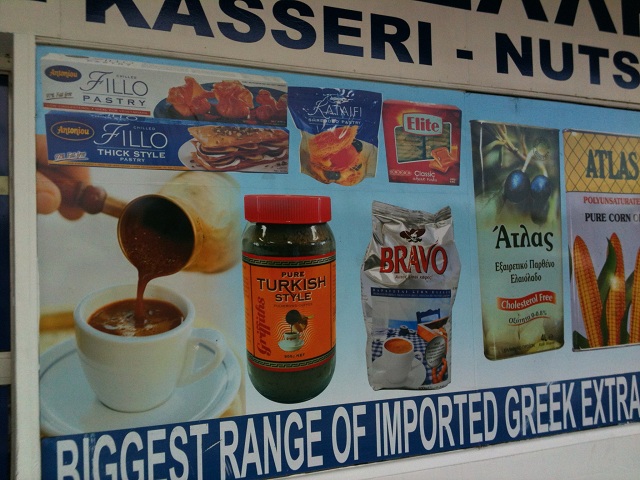 Harry's Deli, a large Greek grocery store located at the end of my street. Reasonable selection of spices and dried goods, as well as olives, Greek cheeses and 'homemade' dips.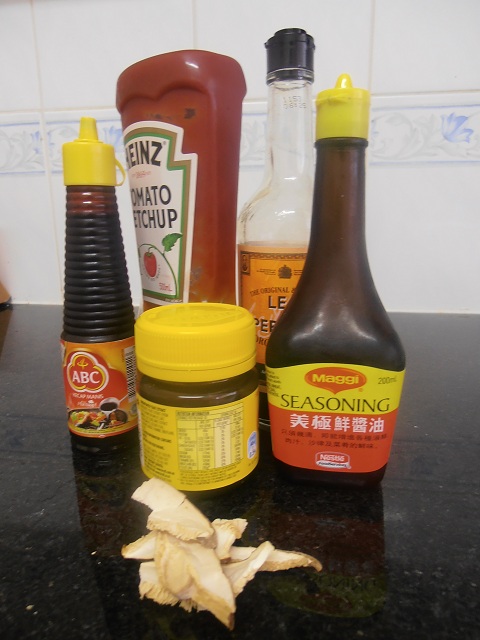 A selection of umami boosters that, as a couple people pointed out, includes vegemite. I very much prefer savoury flavours to anything else.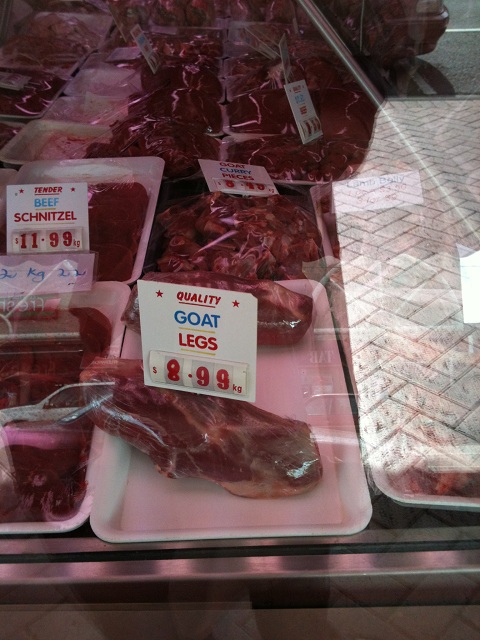 One of the local butcher shops.
Australians might recognise these titles as coming from local chefs/authors.
We also have reasonable-sized Indonesian population in Clayton. This is one of two Indonesian restaurants--very cheap and not bad, either. The food is very much like what you'd imagine getting in an Indonesian home in terms of presentation and menu options.
A small part of the spice section in India at Home, one of the two larger Indian grocers (there are two big 'supermarkets' and a lot of smaller places, most of which also sell hot food items such as samosas) in Clayton. Also sells products from elsewhere in southern Asia, Fiji and South Africa.
Some of the cheeses sold in one of the local Italian delis. Also sells a small selection of non-Italian products, including Spanish paprika and canned fish from Portugal.
Harry's Outlet -- Greek deli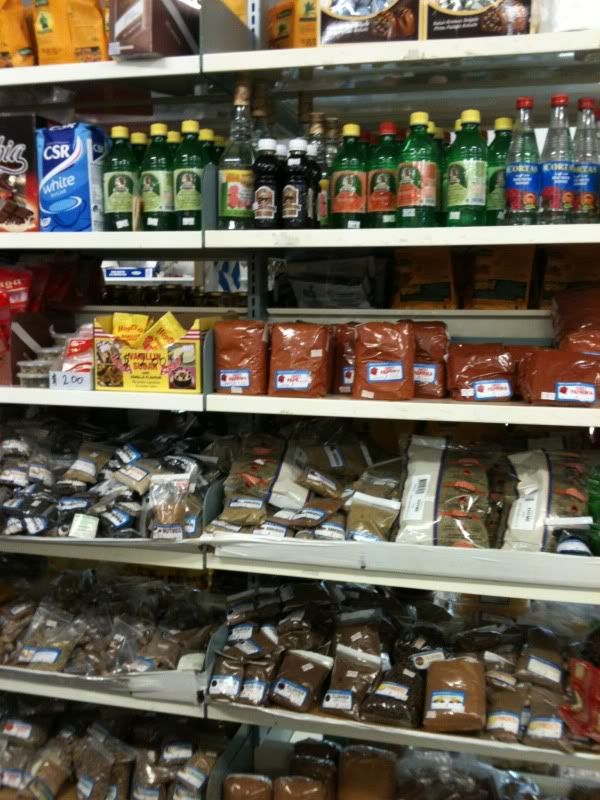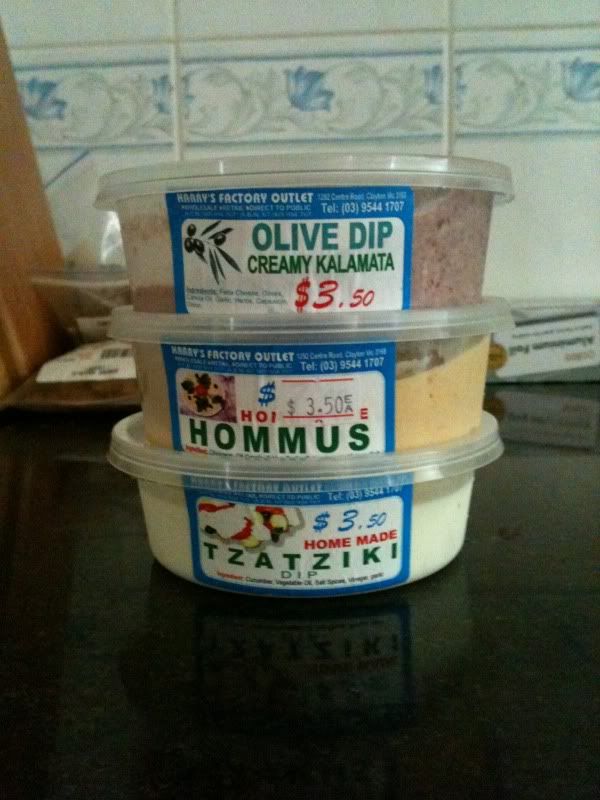 I ducked into Harry's in search of juniper (not Greek, sure, but their spice selection is decent)--no luck--but ended up stocking up on some of their 'homemade' dips.
Oasis Bakery -- Middle Eastern bakery, grocery store, etc
My search for juniper led me to Oasis, a Middle Eastern grocer five minutes from home. It's 'Middle Eastern' in its focus but also sells a lot of interesting foodstuffs--some modernist cuisine-type additives, canned snails imported from France, a variety of canned fish eggs, a decent selection of Mexican chillies, etc. The spice selection is easily the most extensive there is so close to home. It's a nice shop.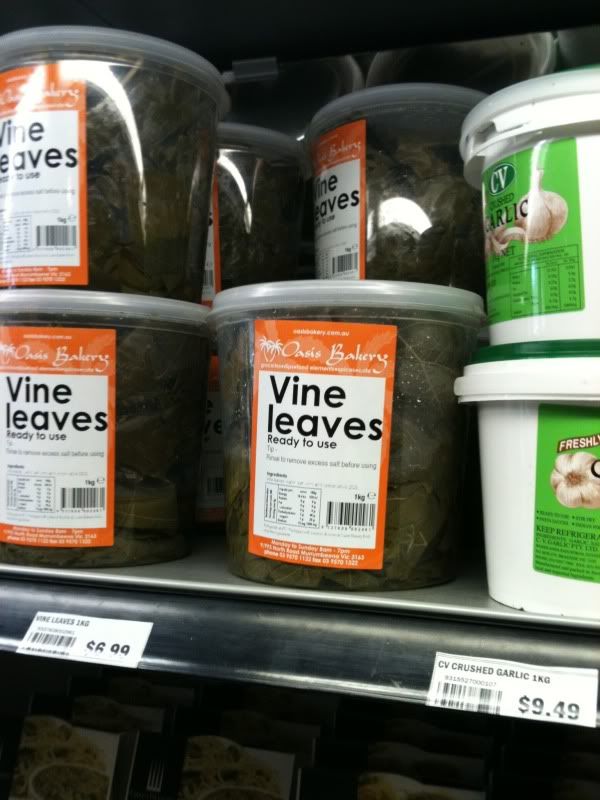 Vine leaves, obviously.
A selection of dips, including all of the usual suspects--hommus, ful, tzatziki, roasted capsicum, etc.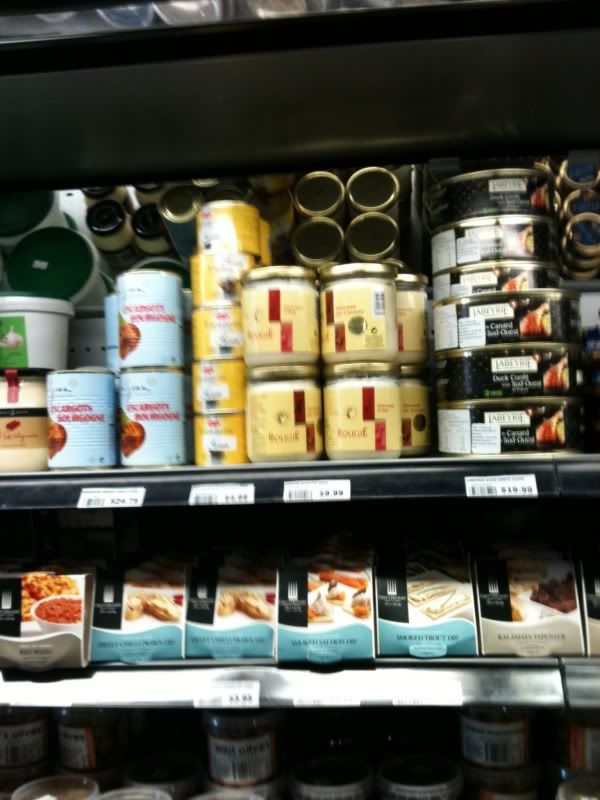 A selection of duck and goose products including fat, confit and rillettes.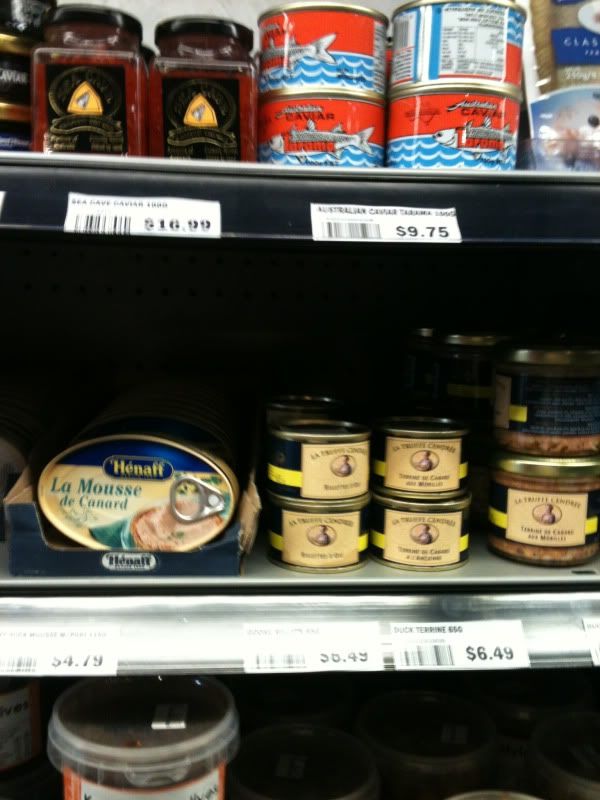 Salmon roe, lumpfish caviar and a few other varieties of 'fish egg' priced between these two points. Actual caviar is not sold here, of course. We're not in the right area for that.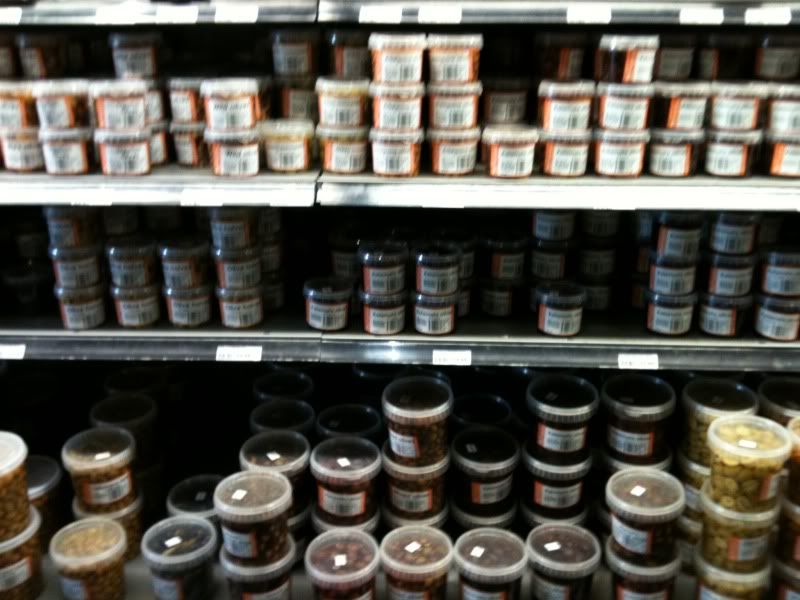 A selection of olives, ranging from hulking kalamatas marinated in a variety of ways to pricey little ones from Italy.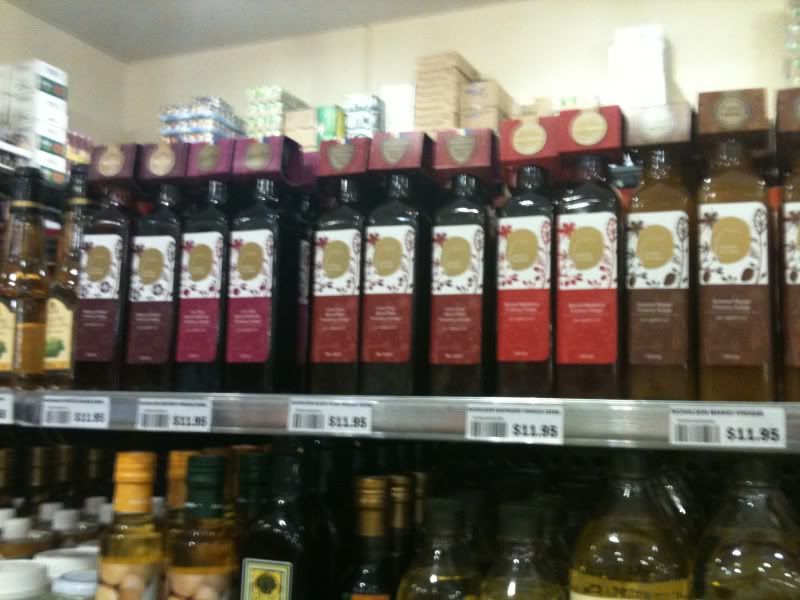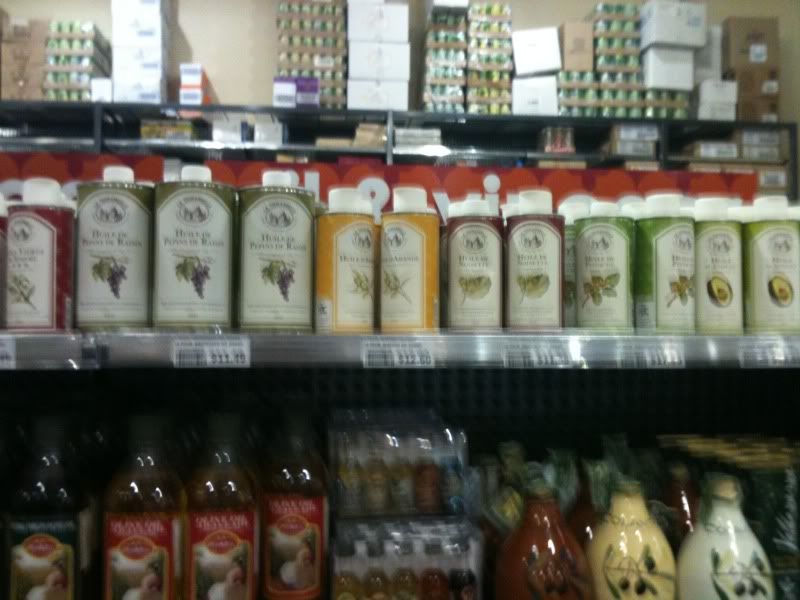 Part of the section dedicated to oils and vinegars. Avaliable are products such as raspberry finishing vinegar, organic sesame oil and a truly baffling variety of infused extra virgin olive oils and fruity/spiced vinegars. Opposing this shelf is a shelf dedicated to sauces, including a selection of peri peris from Portugal and southern Africa and some 'gourmet' chutney.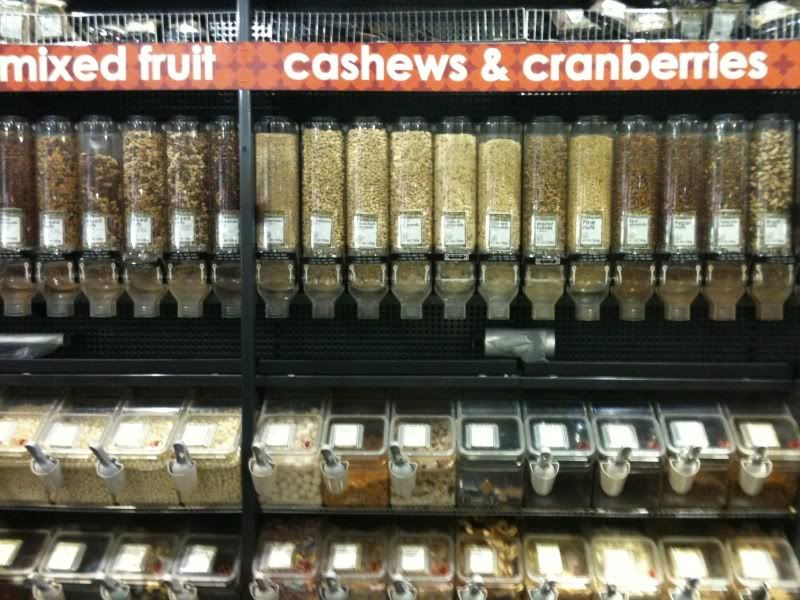 A section of the (long) wall dedicated to nuts and dried fruit, running from macadamias to slices of pear.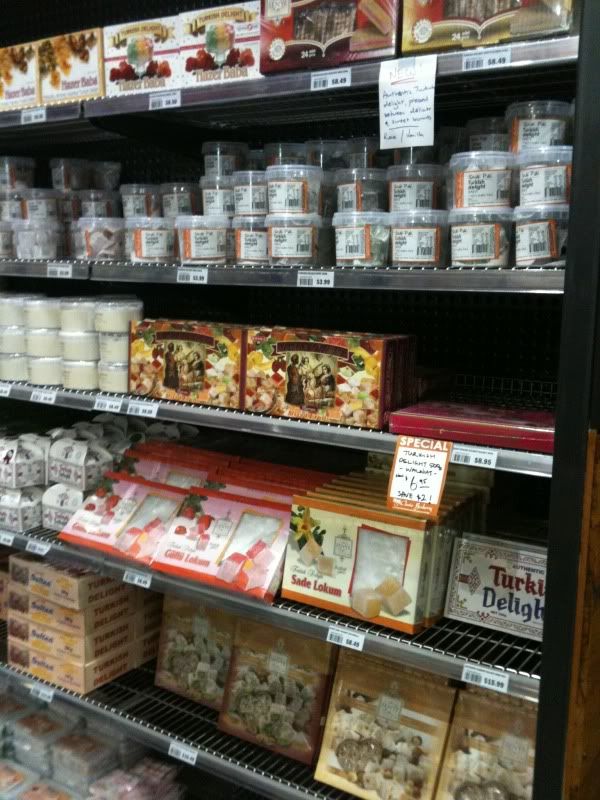 A section dedicated to pre-packaged Turkish delight, running from cheap bulk packs to expensive organic stuff.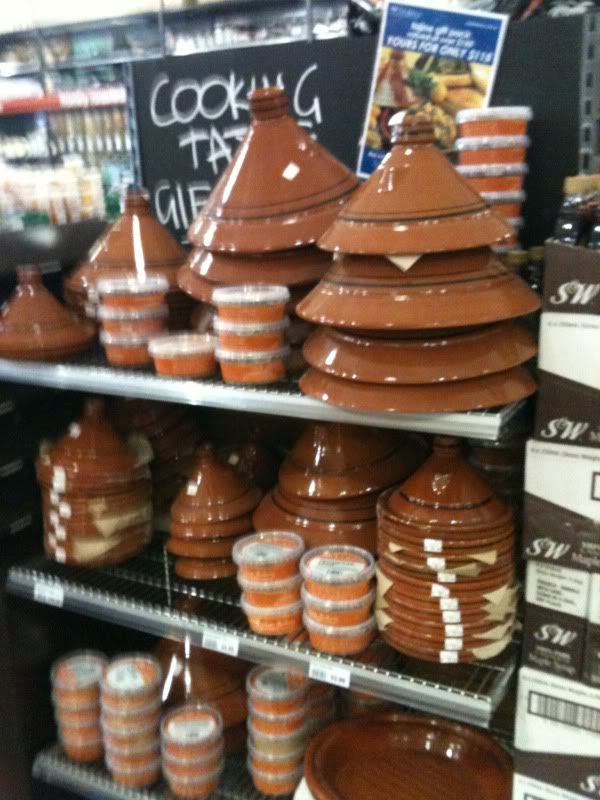 A line of tajines they're pushing.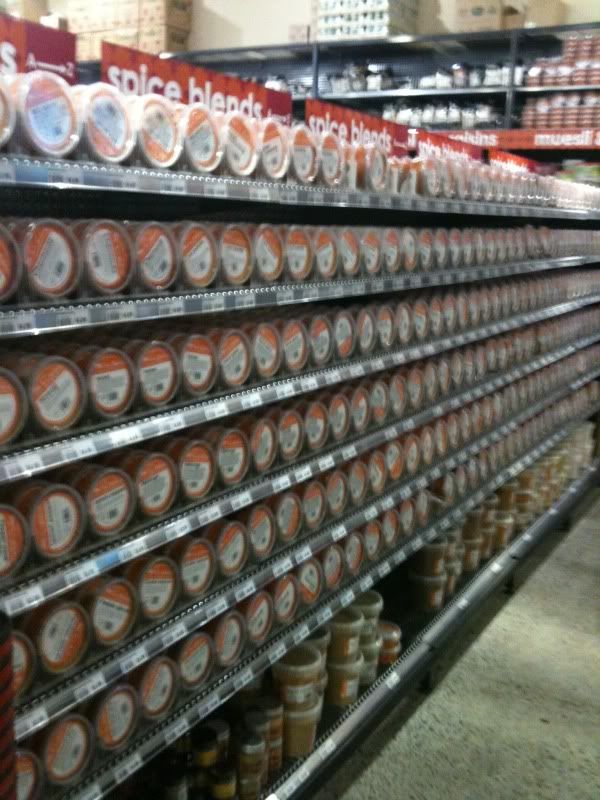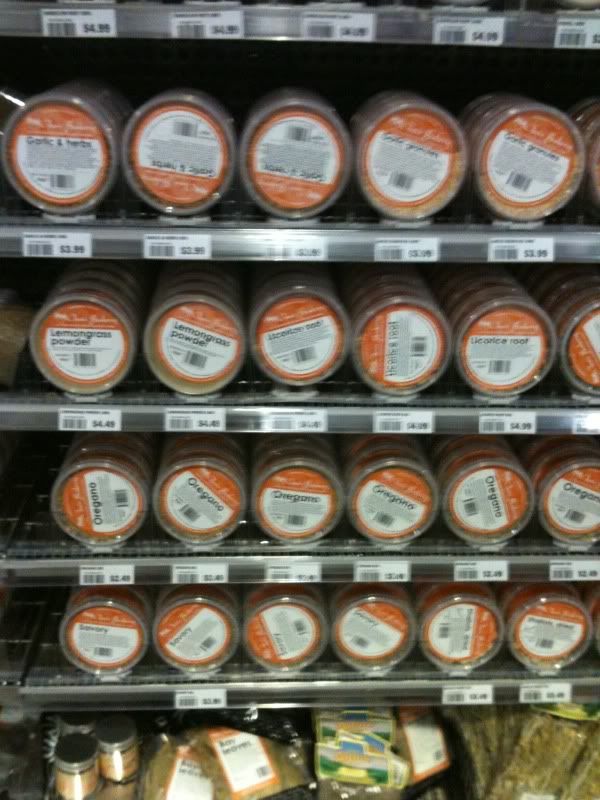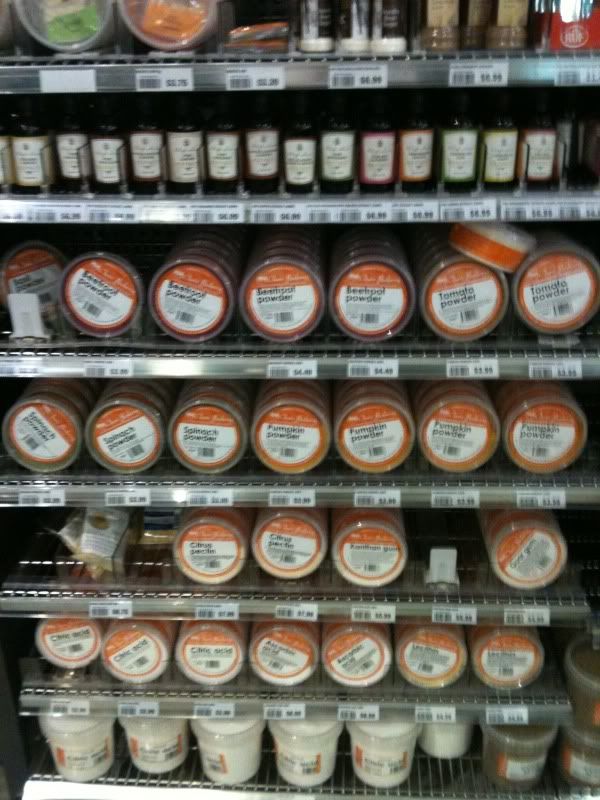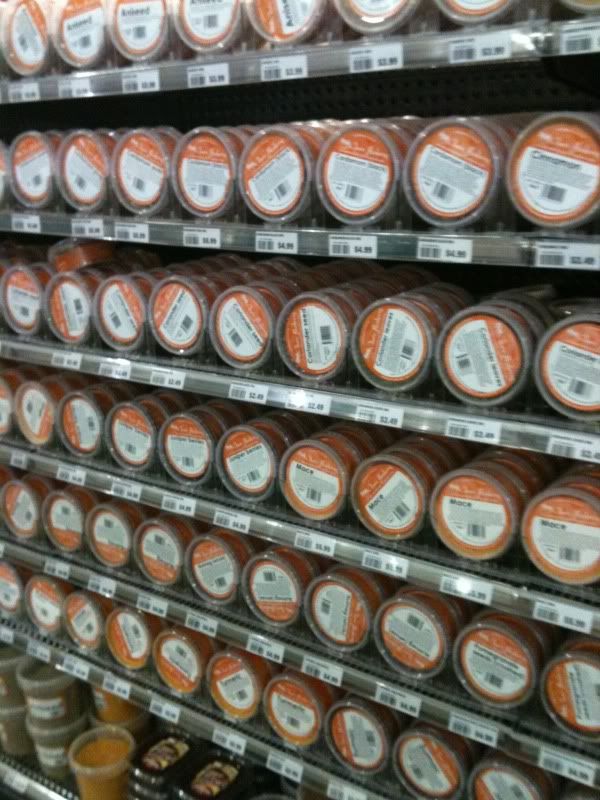 Part of the spice, herb and powders section--you can pre-made blends, a variety of different chillies (in powder or whole form) and chilli blends, vegetable and fruit powders, natural food colourings and essences, whole and powdered spices and additives.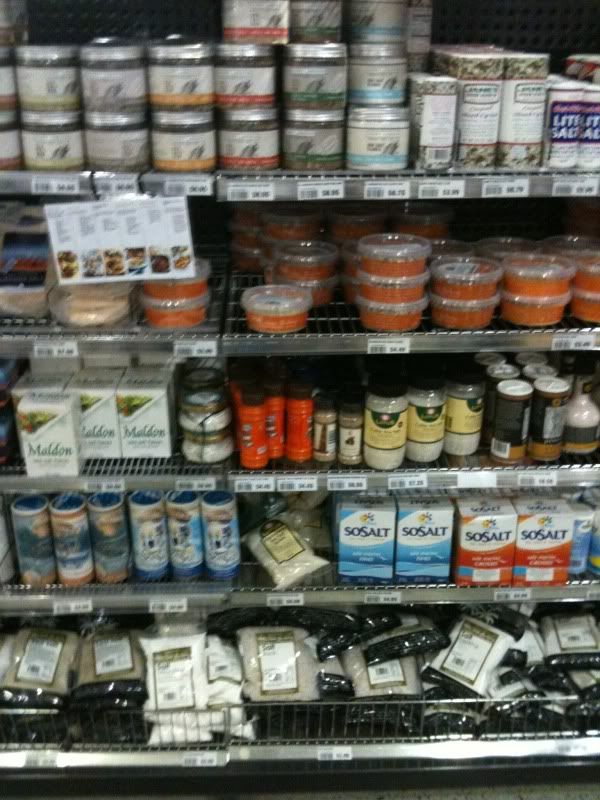 A selection of salts, ranging from the usual--table salt, rock salt, etc--to some flavoured salts (wild garlic, etc), expensive Maldon sea salt and a few interesting ones, such as black salt and hickory smoked salt. Selection is actually superior to that of the ultra expensive gourmet shops such as Simon Johnson and Jones the Grocer.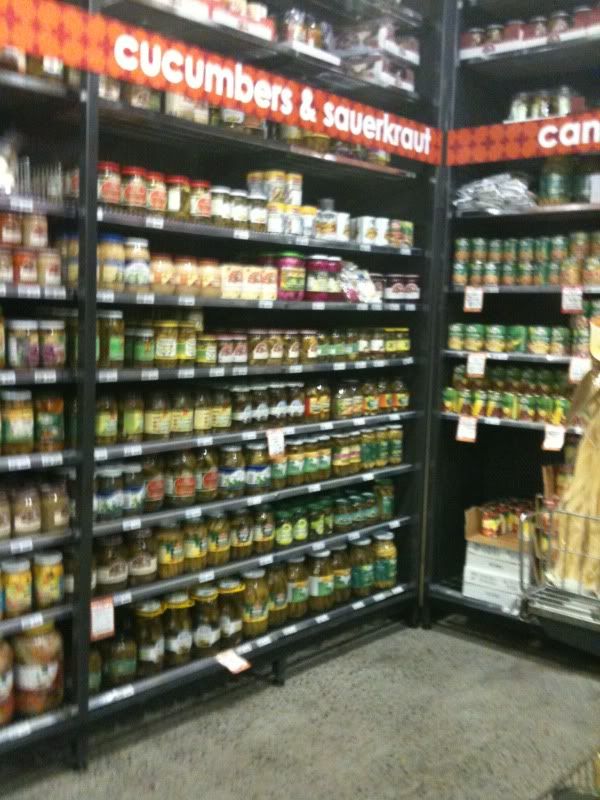 Part of the pickles section--runs, again, from industrial-sized cans of pickled onions to little jars of chillies.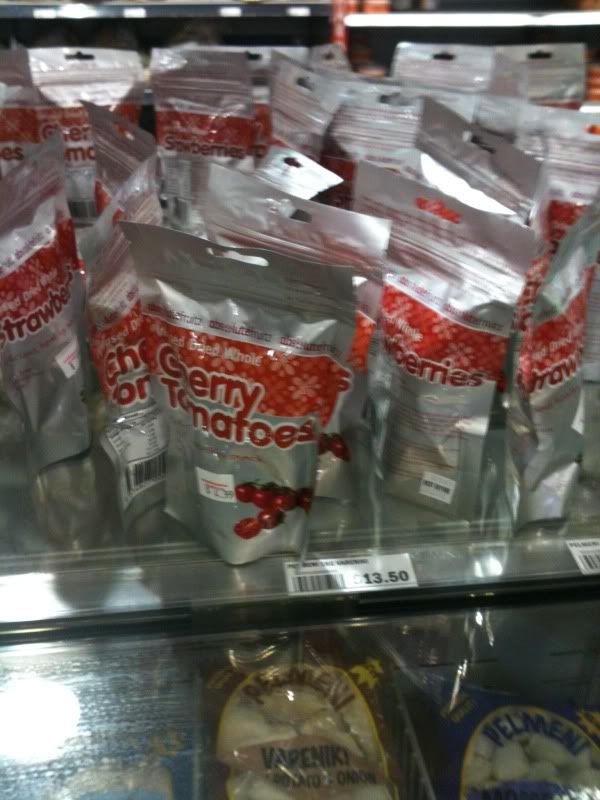 Freeze dried fruits and vegetables, sitting atop a freezer that holds icecreams, pastry, savoury and sweet-filled pastires, dough, ready meals such as their housemade Lebanese pizzas (avaliable hot in the restaurant), desserts of various kinds and a huge selection of frozen fruits and berries (want 3 different kinds of cherry, by any chance?) Just near here, too, is a whole wall of cheeses and a counter that sells a variety of pastries, ranging from baklava to macarons (insanely popular in Australia at the moment, thanks to
Masterchef
).
Some honey--again, the range includes expensive local stuff (Manuka, organic, etc) and some imported ones from Greece and other places. Still cheaper than Simon Johnson, Essential Ingredient and other places aimed at wealthy inner suburbanites. If I find the time I'll show you one of those stores as a nice bit of contrast.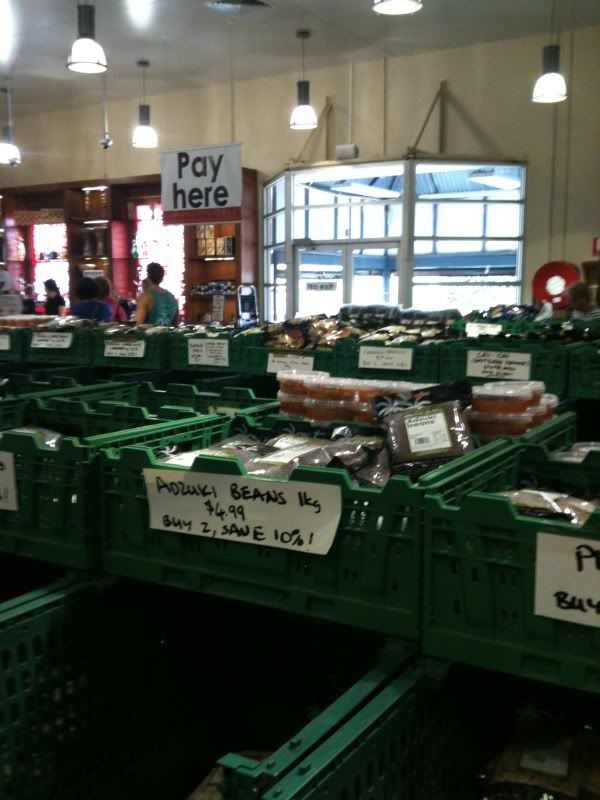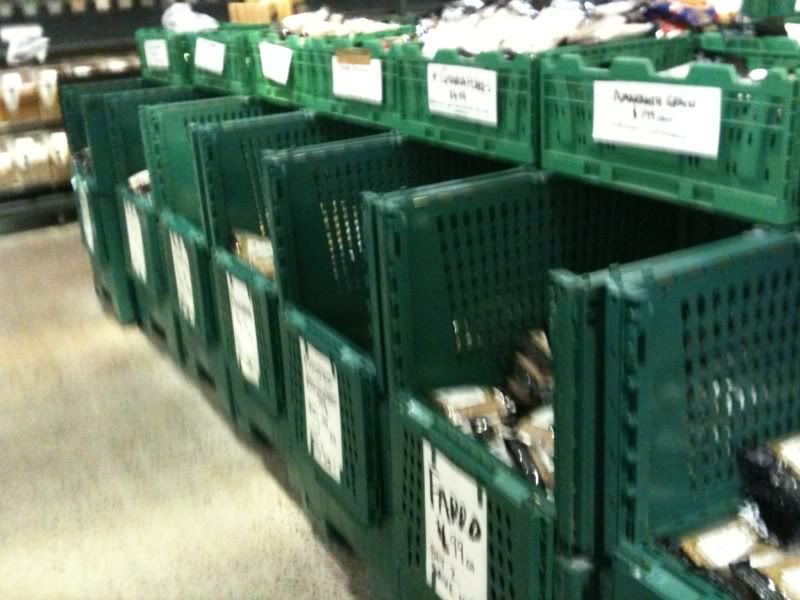 A section dedicated to dried beans and grains, ranging from farro and organic quinoa to chickpeas and navy beans.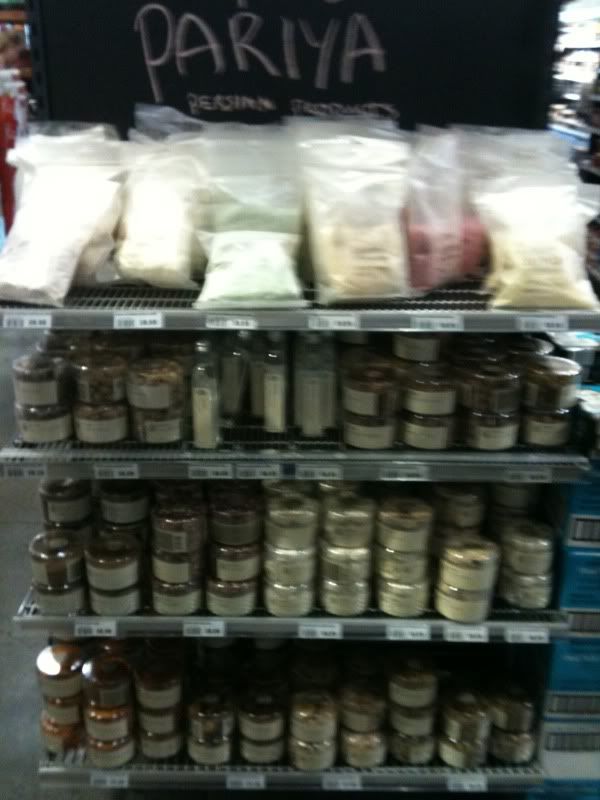 Some dessert-type products, including Persian fairy floss, orange blossom water and rose water. Around the corner is a selection of chocolates, mostly imported or good quality local ones.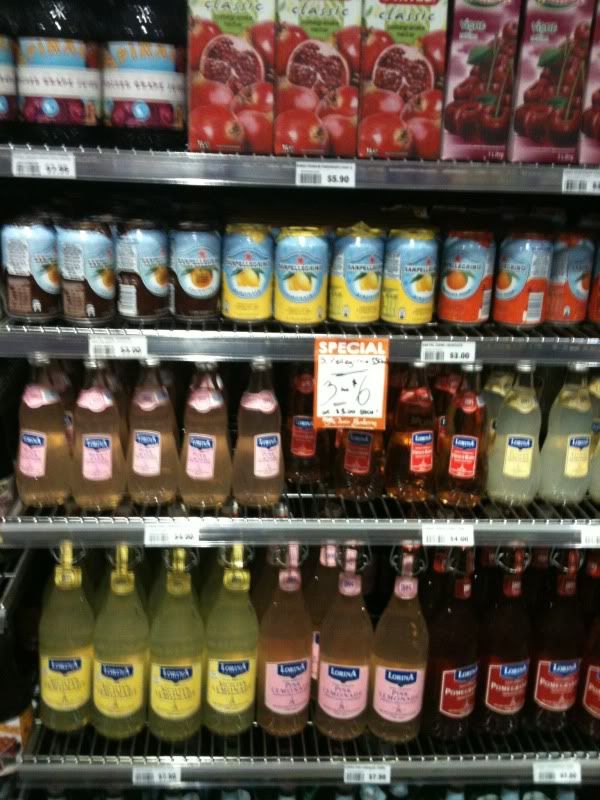 Some beverages. There is also a large selection of teas and coffees for sale at Oasis.
Oasis also has a restaurant, which sells--both for takeaway and sit-in customers--Middle Eastern dishes such as Lebanese pizza, doner kebabs, salads, desserts and a wide selection of stuffed bread/pastry-type products. The food is reasonably priced and, in my experience, very good. I don't eat there often--my shopping tends not to coincide with lunchtime, as Oasis is insanely popular and it's difficult to get in/out of the carpark, as it's on a busy main road--but I've never struck a dud dish.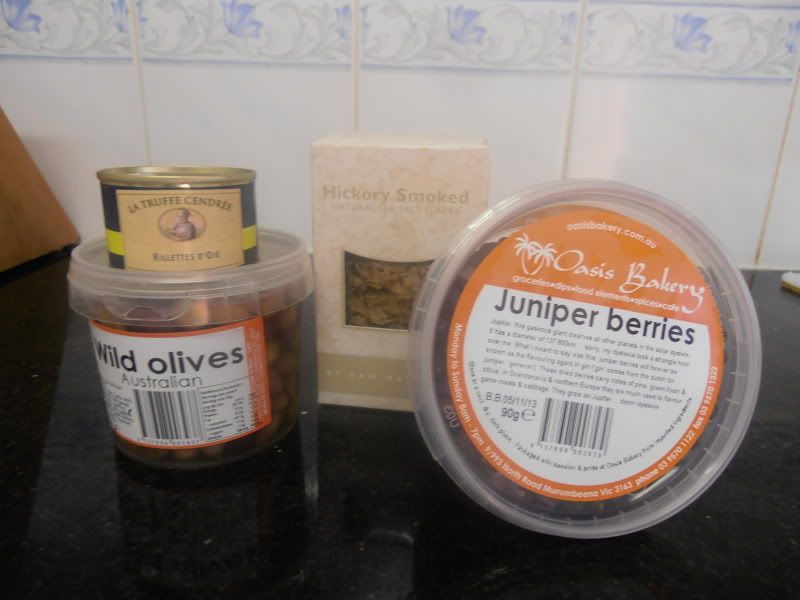 The haul. I went in looking for juniper--I need it for Sunday night's dinner--and came out with smoked sea salt (I'd been on the look out for this stuff since buying the
Hawksmoor at Home
book, so it was hardly an impulse purchase), goose rillettes and some wild Australian olives.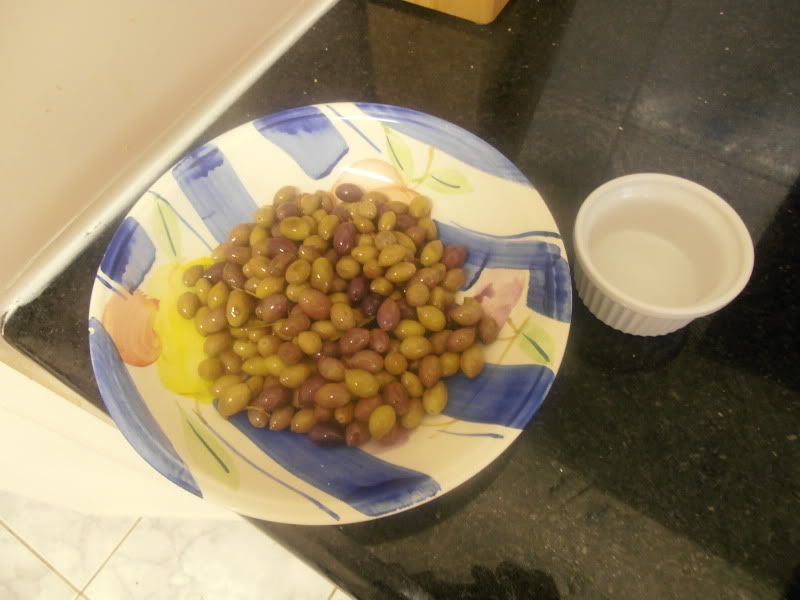 The olives, which I ate with some of the imported brie I bought the other day. Very nice olives.
Dan Murphy's
I'm cooking kangaroo on Sunday night so I figured I'd want some beer to go with it. Luckily, Dan Murphy's is just down the road from Oasis. Dan's is a chain of booze outlets owned by one of the two big supermarket chains. It has very good prices and a very good selection of some of the finer things in life--craft beer from Australia, wine from Australia and elsewhere, spirits and, of course, single malt whiskies. I have enough wine, whisky and spirits at home, so I was only in search of beer.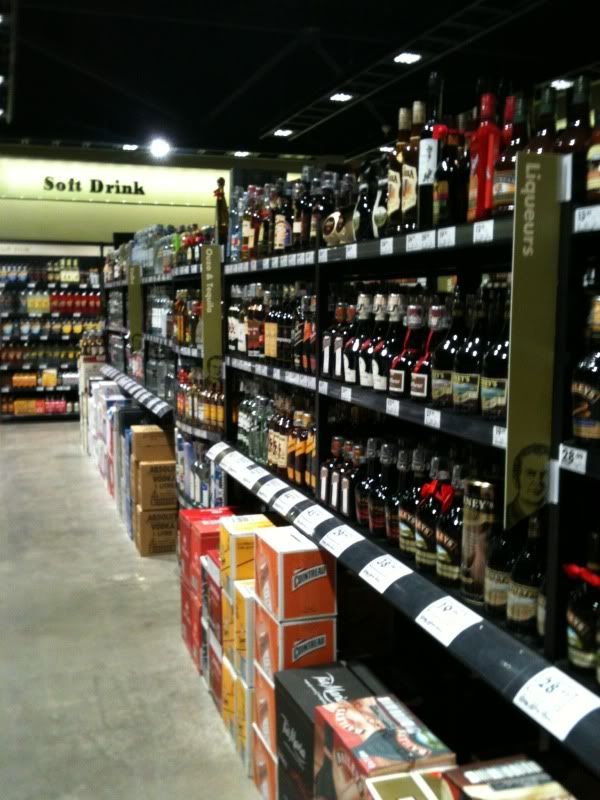 Part of the liqueur/spirit section.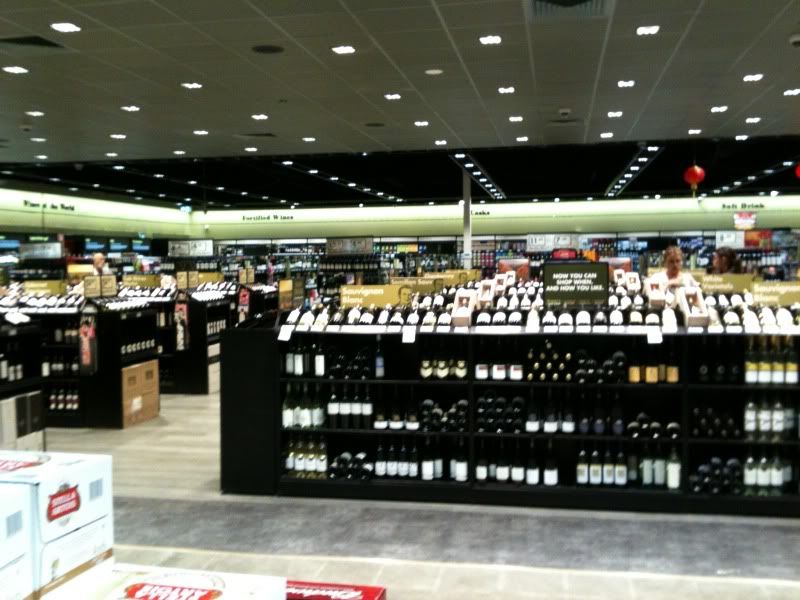 Looking out over the wine section. This store, by the way, seems smaller than the other near near my house.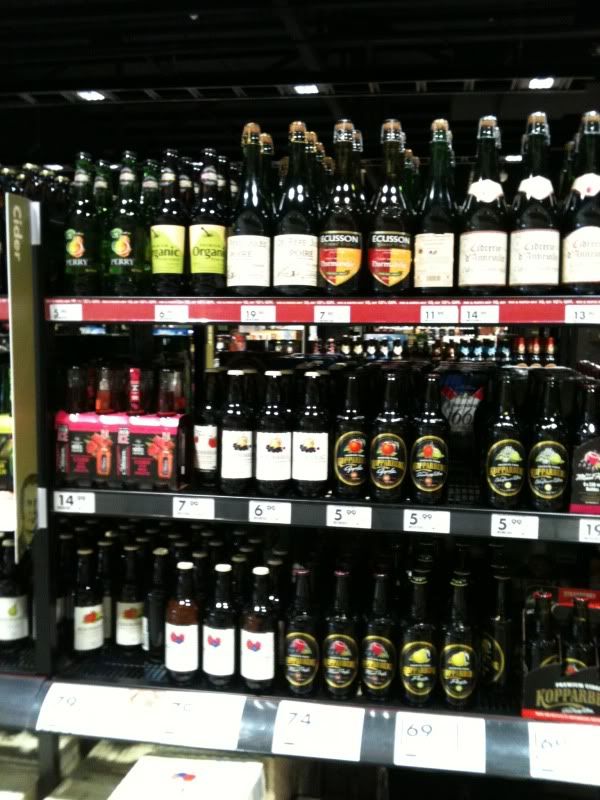 Cider has become popular in Australia in the past couple of years. In addition to the shitty overly sweet 'apple, strawberry and bullshit'-type stuff, there's also some good quality imported French and British (as well as a few local) ciders. At some point this week I'll try and track down some of the better Australian ones--they're not sold at Dan Murphy's yet.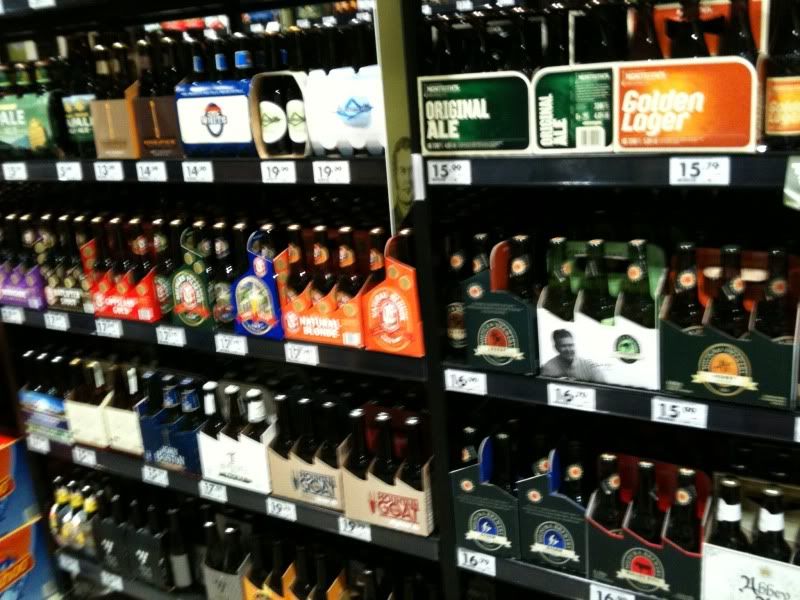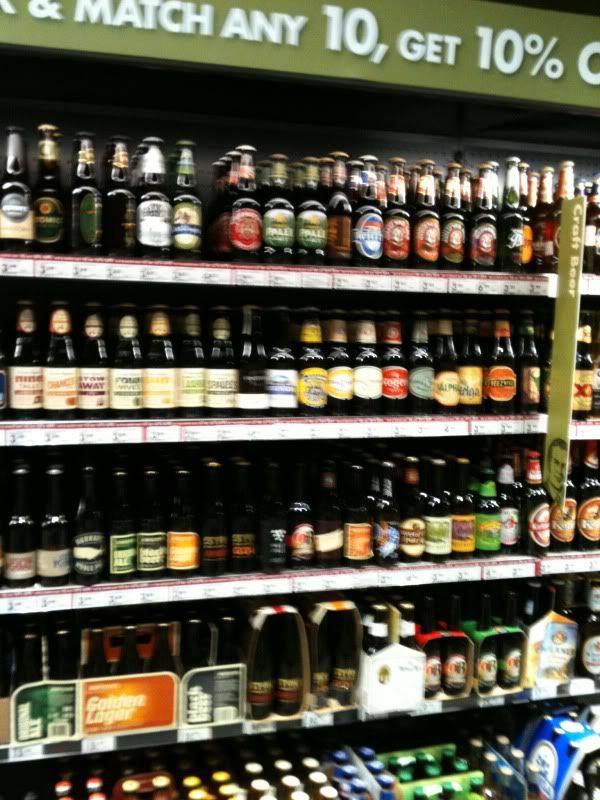 Part of the beer section. The selection runs from the mass produced locals and imports (VB, Carlton, etc, as well as Stella, Corona, etc) to locally made craft beers, a few that straddle the line between mass produced and crafty (James Squire, the Matilda Bay range) and some nice imports (Duvel, Chimay, Leffe, Sapporo) from Belgium, mostly, but also France, Germany, India, Japan, Mexico, Vietnam, South Africa and other places. A wider selection of, say, Indian beers (Kingfisher, Haywards 5000, etc) can be had at some of the smaller bottle-os in Clayton, which service a large Indian clientelle.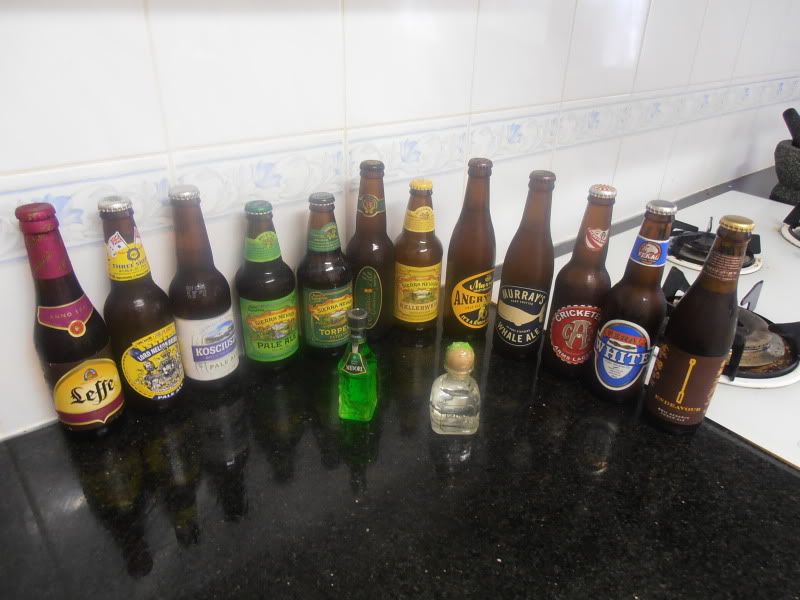 The haul. Note the Sierra Nevadas--I've heard very good things. All of the others (aside from the minis) are local beers.
Spiced and smoked kangroo -- prep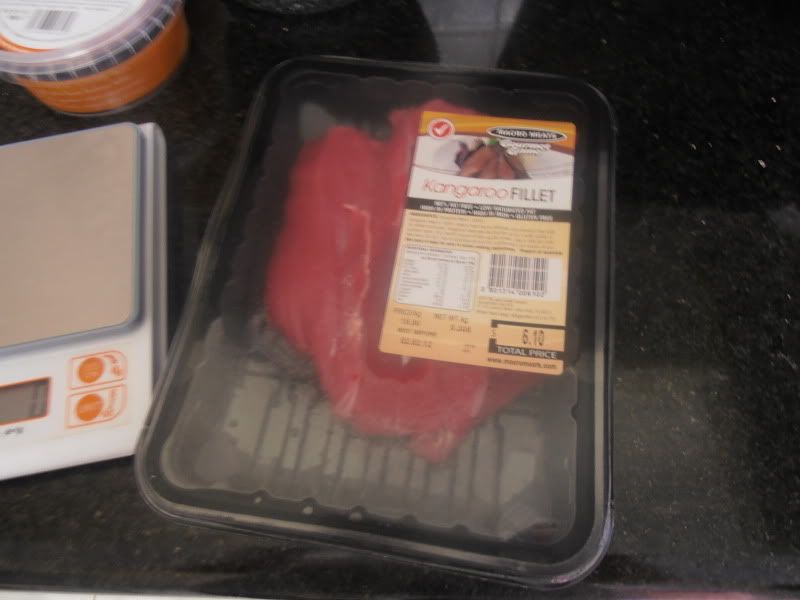 Why did I head out in search of juniper and ale? On Sunday night I'm cooking kangaroo, working from a recipe in
32 Inspiration Chefs -- South Africa, Zimbabwe, Namibia [and some other places]
for springbok. In the original recipe, some springbok loin is marinated in a spice mix, tea-smoked and then seared in a pan. It's accompanied by, among other things, a verjuice reduction, an apple chutney, parsnip puree and braised radicchio. It's a little more involved than what I'd normally make for dinner, but it's the weekend, school holidays (I'm a teacher) and the moment I saw some of the springbok/kudu/etc recipes in that book I was really keen to try all of them with 'roo fillets. Kangaroo, incidentally, is the most widely avaliable game in Australia--most supermarkets will sell the 'Macro Meats' brand fillets, steaks, 'kanga bangers', hamburgers, mince, mini-roasts and a variety of pre-marinted products, including sis kebabs and spiced steaks. Through a decent butcher, you can also order in--or sometimes even find, if you're lucky--kangaroo meat from other companies and in other cuts, including tail. In Queen ViC Market you'll maybe find 'roo biltong or salami. It's very lean and a bit like venison in terms of flavour--a bit sweet, a bit of iron, a meat for people who like meat. It's disgusting if over- or under-cooked, too. A lot of people don't like it because their one experience was negative--it's so easy to ruin. An increasing number of fine dining restaurants, including Vue de Monde, The Point and Jacques Reymond, are starting to include 'roo on their menus.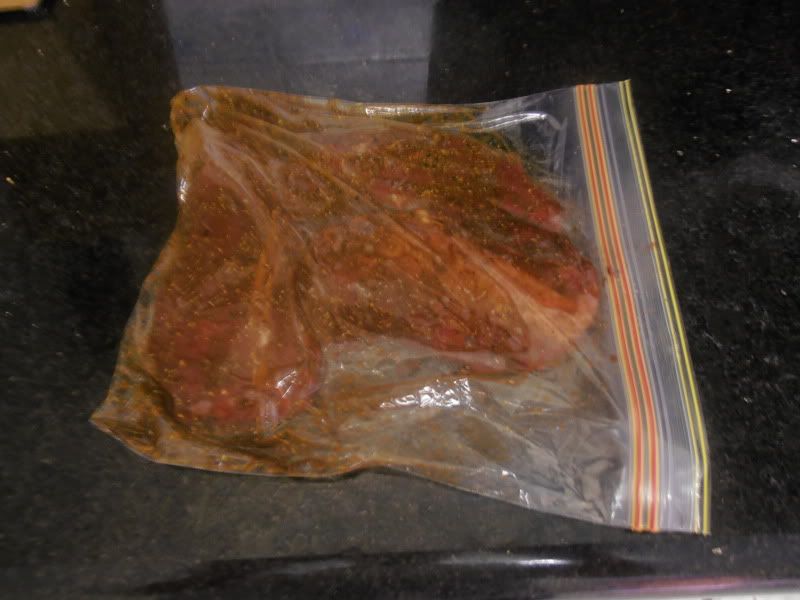 The 'roo fillets, sitting in a marinade comprised of cumin, coriander seeds, chilli, mustard seeds, juniper, salt (I used some of the smoked salt), black pepper, soy sauce, treacle, olive oil and Worcester sauce.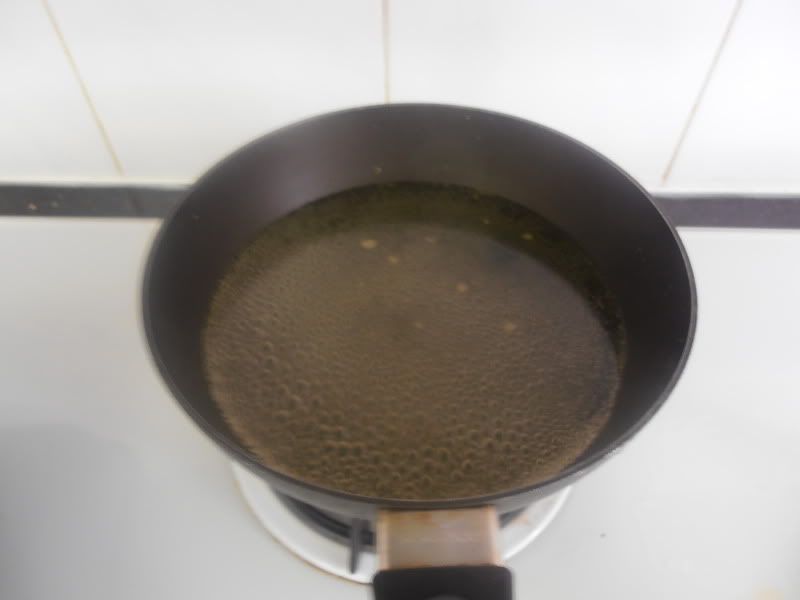 Verjuice reduction (water, sugar, verjuice).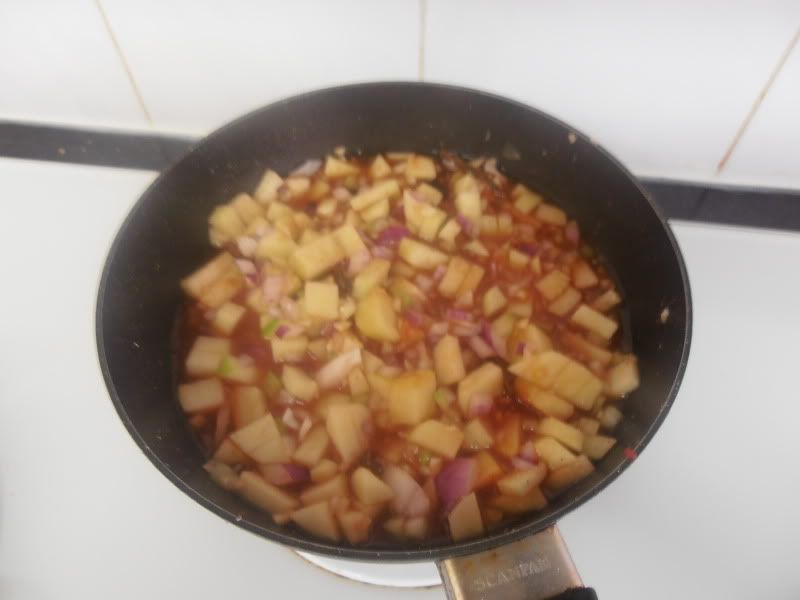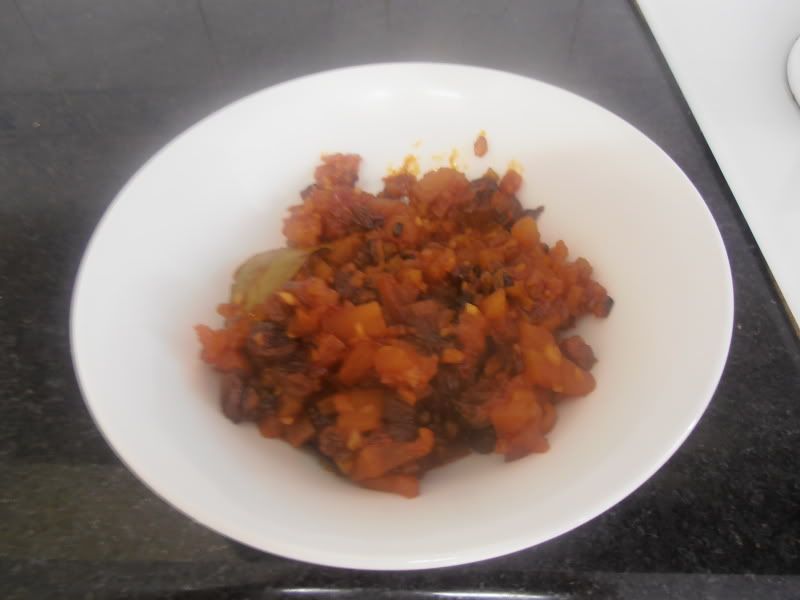 The apple chutney (Granny Smiths, red onion, sultanas, tomato paste, garlic, ginger, celery, brown sugar, red wine vinegar, water, cinnamon, nutmeg, bay, cardmom and cloves).
When I return home from the Open I'll set to work on the last minute elements of the dish--the parsnip puree, the radicchio and some polenta (corn meal seemed like a nod to the African origins of the dish, while ticking off the starch requirements nicely). Instead of smoking the fillets in the oven with rooibos tea, orange zest, star anise and cinnamon as in the original springbok recipe, I'll load up my smoker with some hickory chips. The dish shall be served with much beer.