The mocking birds are nesting in my gardenia, the tomatoes are blooming, high today of 82 - and the most important harbinger of Spring in Florida - Plant City strawberries are at their prime!
3.29 a pound at Sedano's. Late season and dead ripe! I purchased 5 pounds.
Milkshakes for lunch! Some sliced, sugared and frozen for ice cream: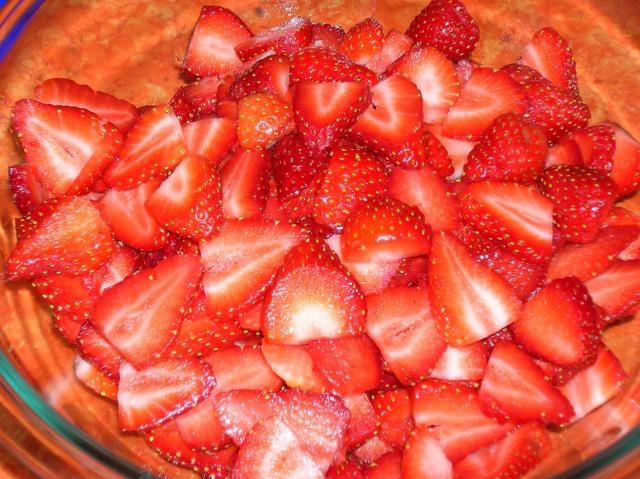 The rest, washed and in the fridge for eating out of hand: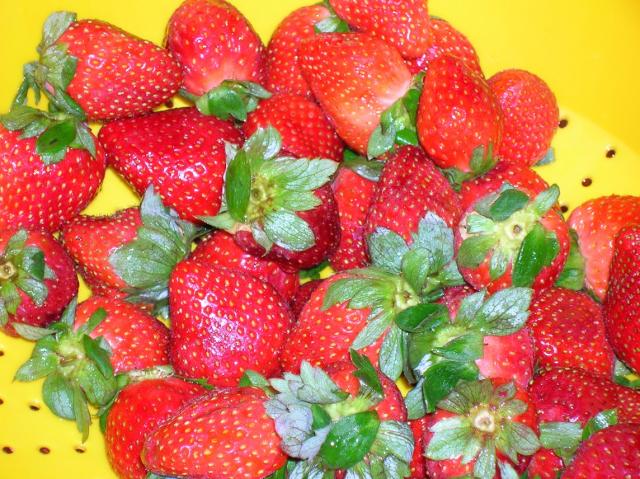 I didn't make it to the festival in Plant City, Florida, but I understand that they keep the best berries for themselves.
Today is the last day:
Strawberry Festival Website
I've never seen strawberries that looked, tasted or smelled like this until I moved to Florida. We grew some nice ones in Georgia, but nothing like these!
Edited by annecros, 10 March 2007 - 04:52 PM.