Ok, since we're smoking a venison roast, we might as well throw on a wild turkey breast and legs, right?
My husband shot this female turkey. She was pretty big!
Sorry for the blurry photos...I was in too much of a hurry, I guess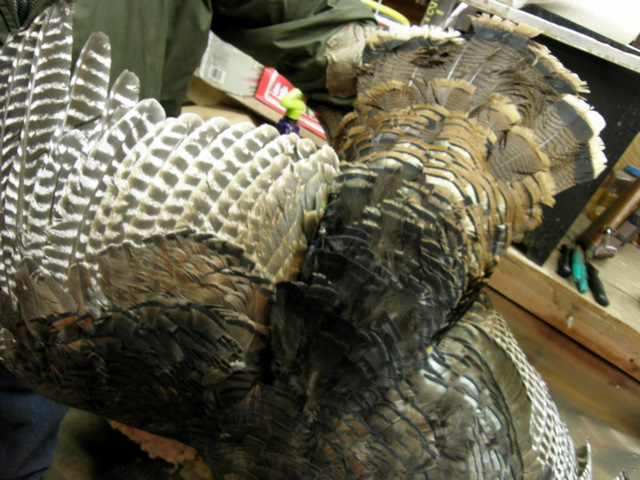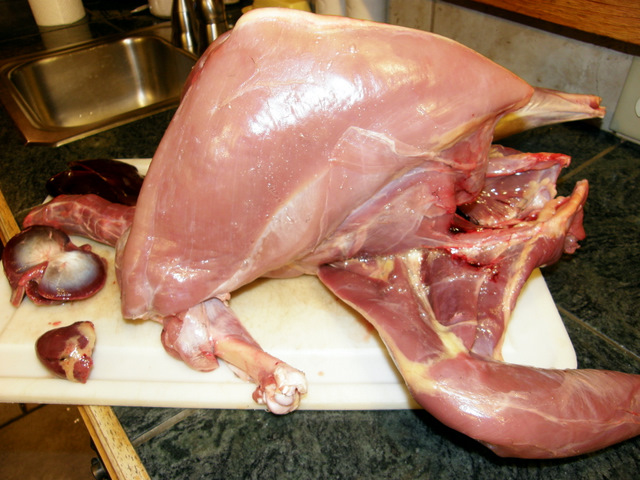 We'll use these parts for turkey pot pie later on in the week, does that sound good? Or we could make turkey and noodles....or I'm up for any suggestions.