First, I'm not implying that eGulleteers are dummy's. But many otherwise accomplished cooks pale at the thought of a grill. This thread, I hope, will provide inspiration and easy to follow technique to overcome any fears.
My fervent hope is that members who are far more expert than I will add tutorials to the thread making it a resource for all.
I'll apologize in advance for the length of this post, but I just couldn't think of a shorter less pictorial way to start with a whole meal.
Ok, here we go! Before tips:
1) get a gas BBQ. Yeah, I know purists, but building the fire is a pain for most people & adds very little to the flavor if we're really honest. I was a purist for many years before I woke up.
2)Do your mise en place just as for any other meal.
3) Timing is essential just as when cooking any meal.
So, this simple meal is going to consist of a starter followed by a main consisting of meat plus two vegetables all done on the BBQ.
The starter is Anaheim chilies with Brie cheese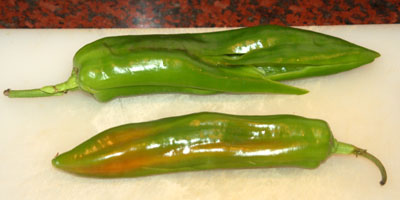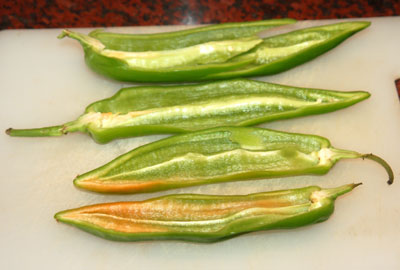 First cut the peppers in half lengthwise & remove the seeds.
Next cut some Brie into long slices.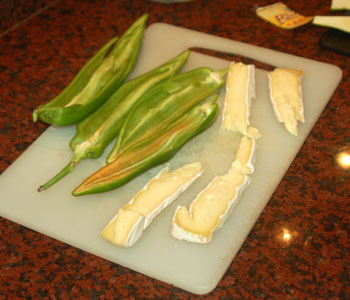 Now cut some zucchini into quarters lengthwise, coat them lightly with oil, sprinkle with mixed herbs & garlic granules.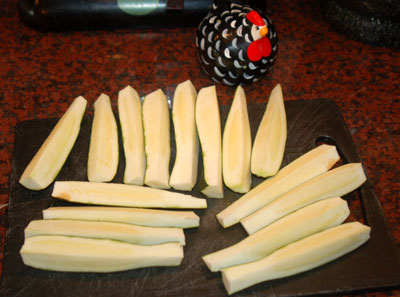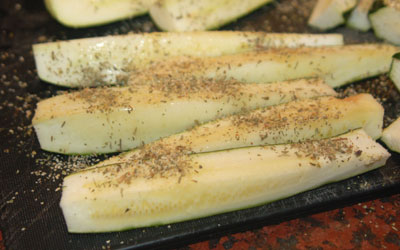 Cut some Spring onions down the middle for an inch or two. (I'm actually using baby leeks, but onions works just as well.)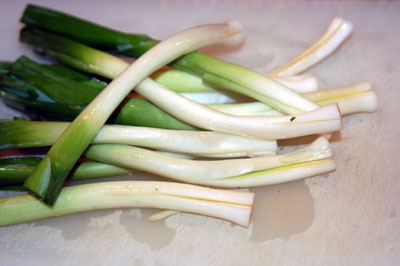 Salt & pepper your meat if needed. (I'm using lamb chops, but pork chops, sausage, chicken leg/thighs or whatever work as well.)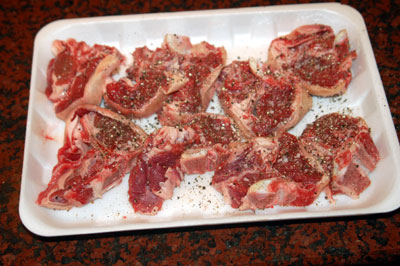 We're now ready to cook. Hopefully, earlier you have turned the grill on to heat up. ?? If not do so now & have a glass of wine while it heats.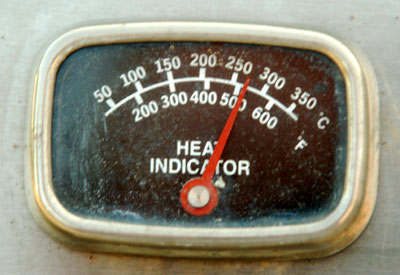 Ready? Put the chillies on the Grill CUT SIDE DOWN!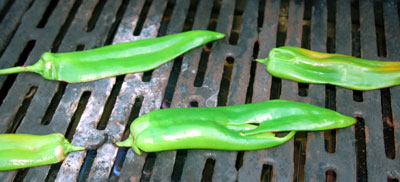 Let them cook until just starting to blacken. This will be 3-5 minutes on a hot grill. Then turn them over onto the skin side.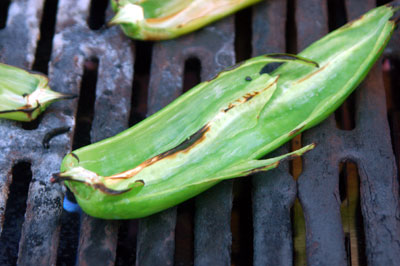 Now place the Brie slices in the cavity's and cook until the Brie melts. Serve immediately.
These could have cooked a bit more.
Having had the starter its time to cook the main course.
Here are the zucchini & the meat ready to go. Note the addition of fresh rosemary for the lamb & red wine for the cook.
First put the zucchini on the grill skin side down for a few minutes.
Then turn them onto one side.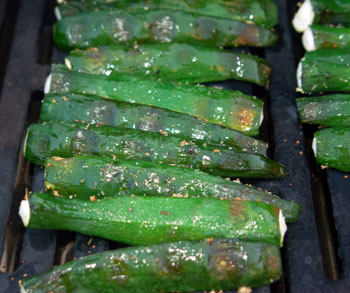 Then the other side.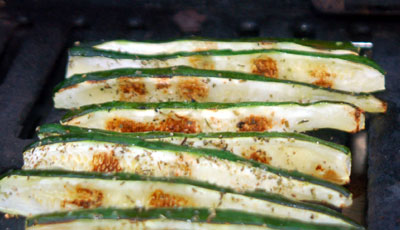 As you turn the zucchini for the first time put the meat onto the grill. (This is for chops. For chicken or sausage put it on at the same time as the zucchini.)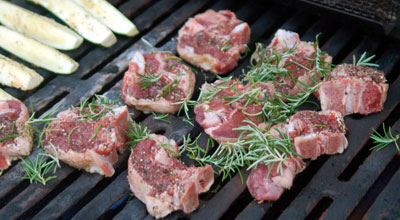 Note that the herbs have gone on. Now put the spring onions on.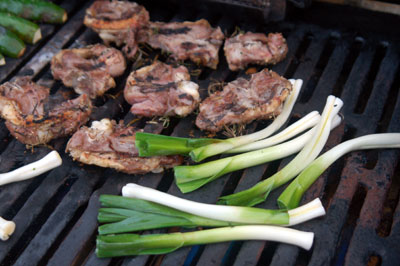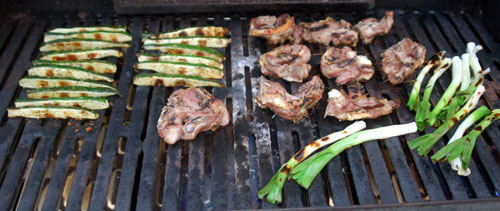 Everything is on now. The zucchini should come off first, followed by the meat followed by the onions. Timing will vary a bit depending upon the type of meat & the heat of your grill. Mostly this stuff is not all that sensitive to timing.
Here's the finished meal.
Looks good, tastes good and is easy to prepare.
I'm sure there are lots of BBQ experts out there who can make & post something even better than this.
My rules for Dummy's are: simple ingredients available anywhere, simple preparation, simple technique. Easy does it!
Let's have some summer fun with this.