Today I went for hot dogs at Tommy's.. There are two places right next door to each other in Elizabeth.. These are rather famous places so I wont get to into it.. Basically, you can just tell by looking at the sign of this place its going to be good.. And when you walk to the counter and see the Hollyeats.com Sign.. Then you know its going to be a good place..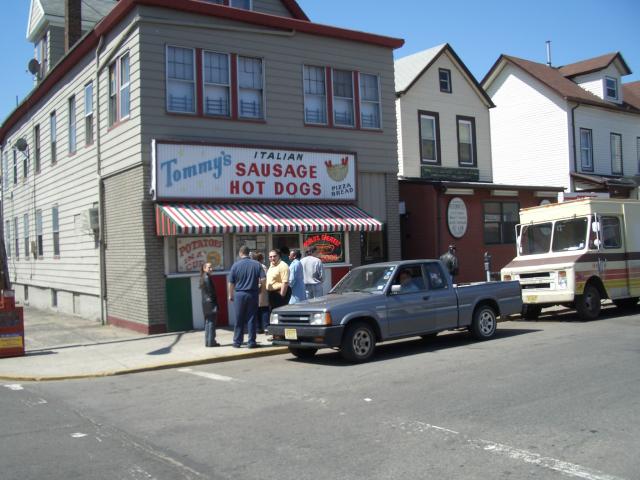 Had a chili dog as an "appetizer". It was really good. The chili is very sweet.. I ordered cheese as well, but they forgot.. Oh well, life she continues.. The hot dog is boiled, its a good dog, but i cant distinguish.. I am sure there are a million people who could tell me the brand they use..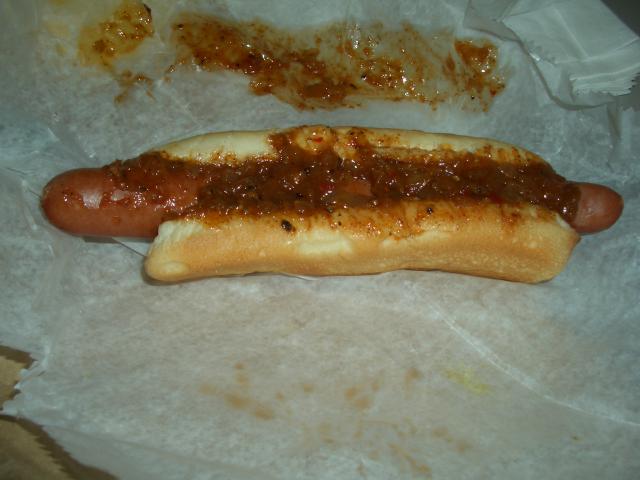 My favorite thing to get here is the spicy sausage.. Its a homemade spicy sausage that's just incredible.. Served on a half a italian roll/bun with onions, peppers and ketchup.. A thing of beauty.. They also give you sliced and fried potatoes. The hot dogs are good, but the sausage is worth driving for.. Another wonderful spot!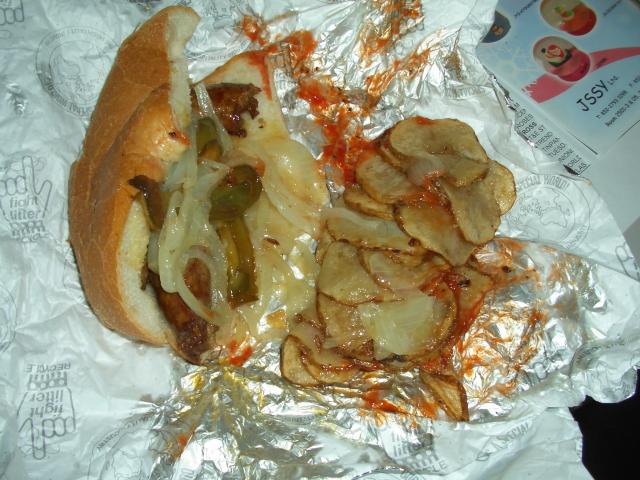 Edited by Daniel, 15 April 2005 - 10:46 AM.