I found the recipe and post from rarerollingobject too late for my experiment this past weekend. I will refer to her the next session.
This was my first attempt while my s-i-l was out for the weekend. He's a big Scottish lad who loves dim sum. While my daughter is away on a course, he wanted to try his hand on these dumplings and surprise her when she gets home this weekend.
The filling and gelatin were spot on. The wrappers definitely need thinning out. Not too shabby for a first attempt. We ate many of these taste testing, so it ended up being an all day lunch or supper...

If anyone has a great recipe for the wrappers or tried and true technique, please share!
Gelatin was made from 2 skin-on pork hocks, the bone and skin from a fresh pork picnic, big nob of ginger, scallions, and 1 pkg of unflavoured gelatin to 4 cups stock.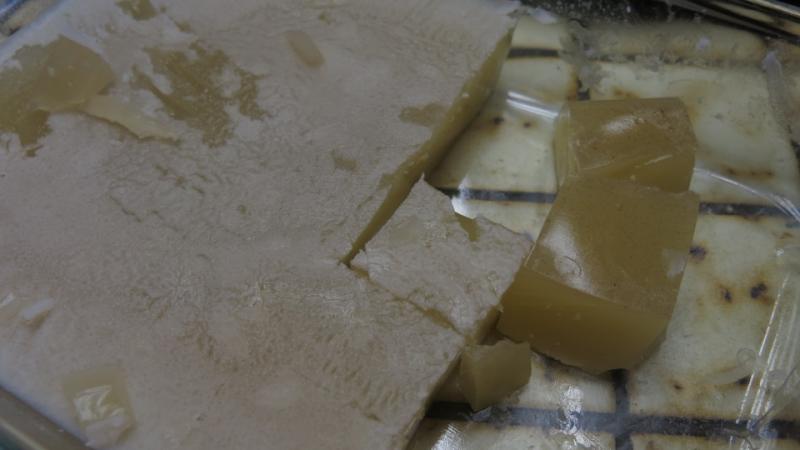 Filling was ground pork, shrimp, scallions, white pepper, Chinese cooking wine, grated ginger, salt, and soy sauce. We incorporated small bits of gelatin in the meat as well as adding a small cube on top before pleating and closing the wrapper.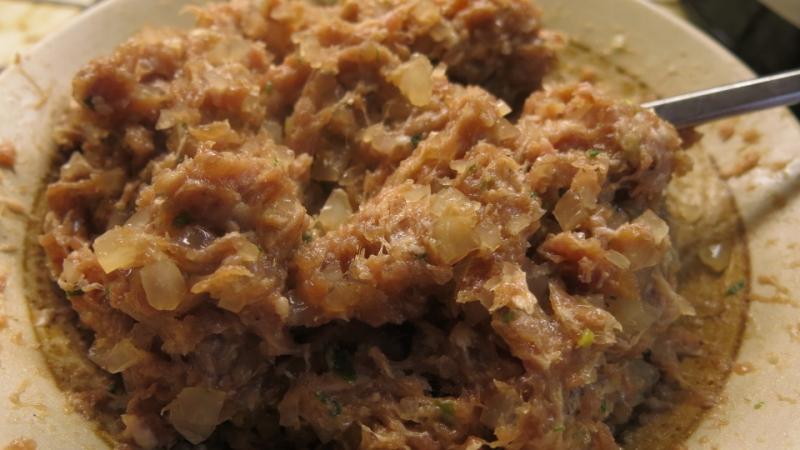 The baos got smaller and pleats were better as the experiment progressed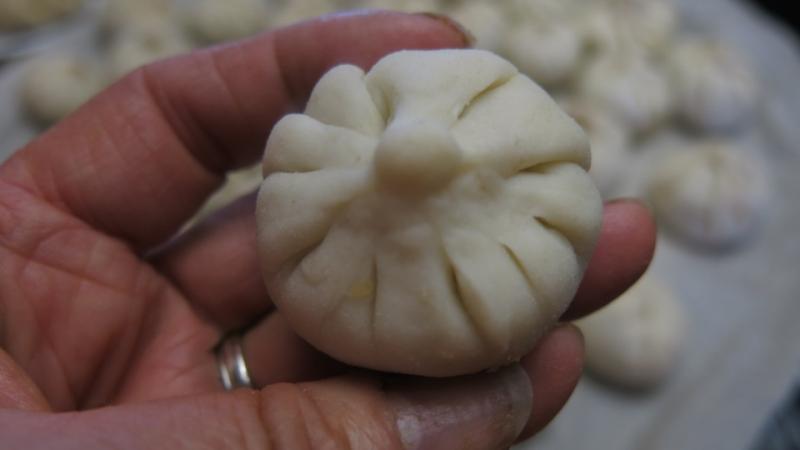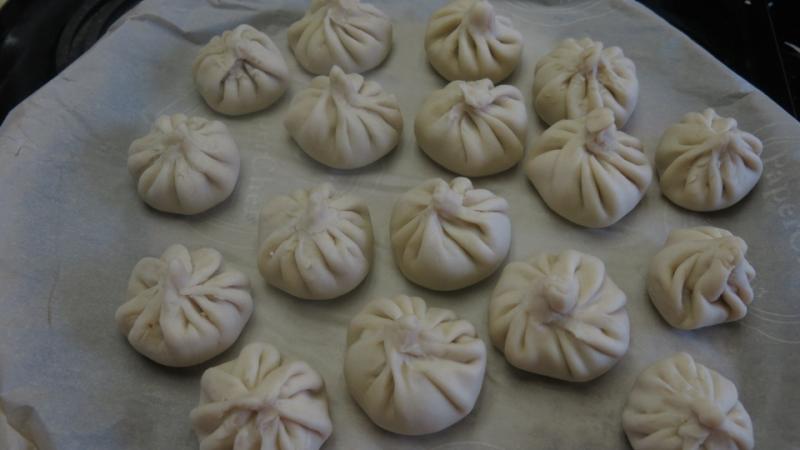 There was a fair bit of soup in the baos, but the wrapper needs to be thinner. We didn't eat many of the wrappers, but the meat and soup were great! The granddogs enjoyed some of the wrappers.