So I'm making this Split Pea Soup...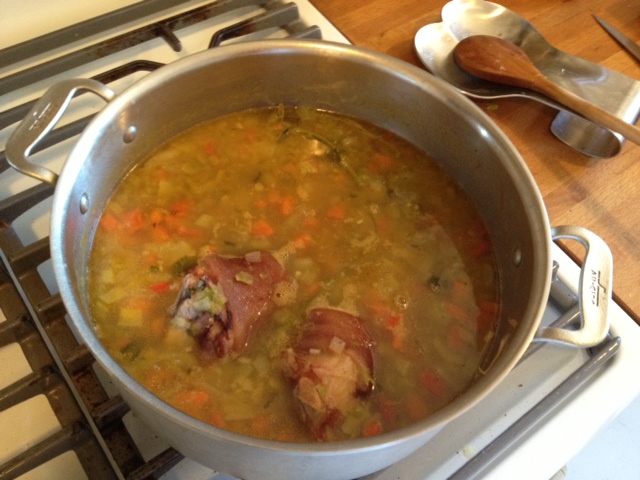 And I'm wondering about serving it just like it comes out of the pot? Of course I'd remove the ham hocks and add the meat on those trotters back to the soup, but I wouldn't purée the soup.
Or, to be a bit more sophisticated, I can run the soup through a mill or blender to serve it as a fine purée - and make a garnish out of perfectly diced ham or crispy bacon bits - something along those lines.
I guess the same question could be asked about any number of soups made from pulses or legumes. Bean soups, lentil soups, etc.
Normally, at home, I'm pretty lazy and just serve the soup as it is. But when traveling recently, we had some fine vegetable soups and legume soups that were served as purées and they were delicious. And they taste like a whole different thing, all smooth and almost airy.
Anyway, which do you prefer?