I thought I'd use blog-eve as chance for a brief introduction.
I'm Rob. I live just outside a village, around 35 miles North West of Cardiff, in Wales. For those of your not familiar with the principality, it's the blob of land attached to the left of England. Mostly hills and mountains that tends to flatten out towards the coast.
I have an 80 acre farm on which I keep an ever growing flock of Welsh-Mountain sheep, plus occasional Tamworth pigs and Welsh Black cattle. I'm not a farmer though, as any of my farming neighbours will attest to. I pay the bills "doing computer stuff" for a big telecommunications company, although mostly I can work from home which is great for me.
I grew up in London, England, but have been living in Wales for nearly 20 years. I share the house with my wife and two small children.
Food wise, I'll eat and drink pretty much anything. I particularly like to investigate offal, although Mrs Sheepish isn't so keen.
So this week I'm going to try and show you the sort of things we usually eat, with a bit of bias to Welsh ingredients and recipes where possible. I'm very keen on Sichuan food too though, so there'll be some of that. Plus Mrs Sheepish has a birthday next Saturday and as has become traditional I shall be attempting to knock up a relatively fancy meal for 2, so there'll be a fair bit of prep for that. Oh, and Mrs Sheepish is Irish so there'll be a bit of influence from even further to the left.
Here's a couple of library pictures to give you an idea of where we are.
Track from the farm towards the village
Looking down from fields to the village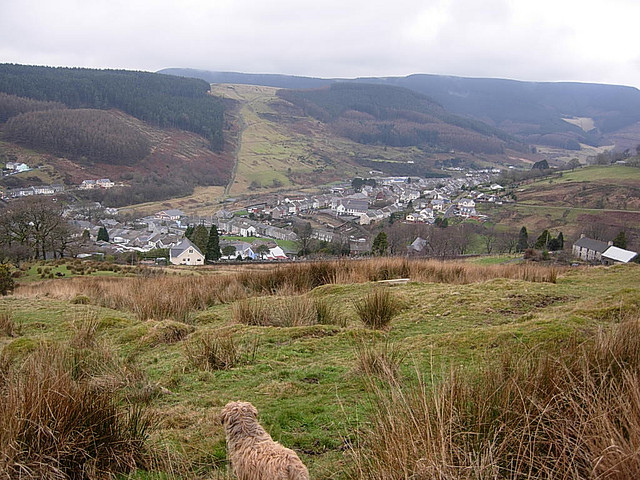 Last year's Tamworths
I'll leave it at that for now. Tomorrow, food! And hope you don't get bored until at least Tuesday.