Hello, fair eG folk! Sorry for the late start. (Well, late for Europe; it's lunchtime.) Tracey was right. (However did you guess?!) Welcome to Prague.

My name is Erin, and I live and work here, with my husband (who is Czech), in the city of a thousand spires (which also happen to look a lot like forks, when you're hungry...or so I think).
The first teaser photo is on the far south side of Prague. It's of Cukrak mountain; "cukrak," roughly translated, means "little pastry chef."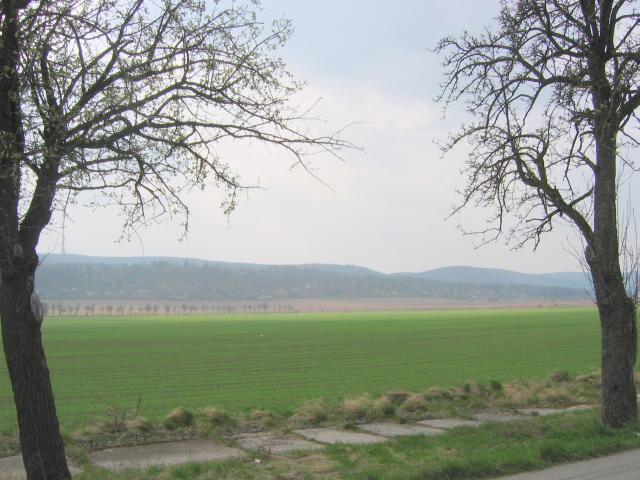 (Cukrak is about an hour from this Prague vista.)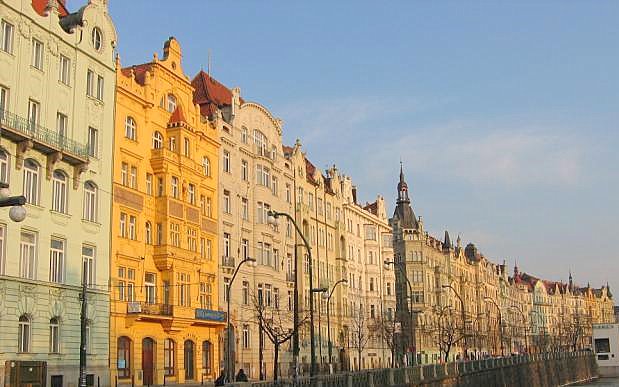 The second teaser photo, below, really is in Prague; it's of a fruit and vegetable market in the Ujezd neighborhood. They have the best fruit and veg in town (at least, in my opinion).

I'm at work, today and tomorrow, and I'll tell you more about that later, because I spend the business day surrounded by cookbooks...

After that, I have a few days off so I'm planning to roam around Prague and show you some hidden good stuff beyond roast pork, dumplings, and cabbage.
Here's my plan for the week... Ask any questions you like about what you see.
Unorganized bits of the plan...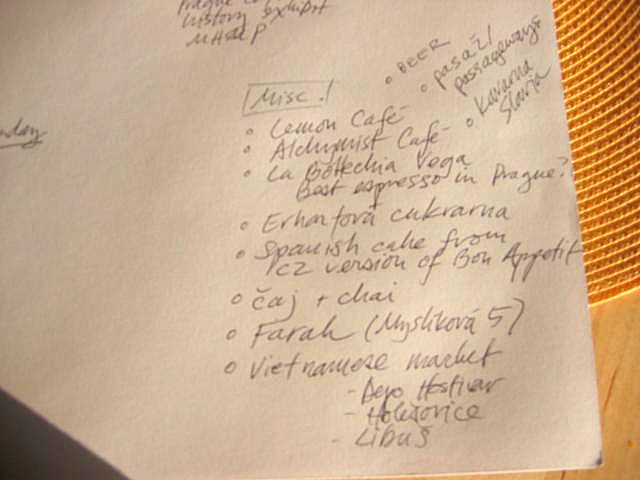 I'll post a bunch of photos later, but I have to warn you that my food photography skills are nowhere near the previous bloggers'.... Kim's blog and Chris's were truly mouthwatering. The good news is that I just discovered Picasa, this morning, so I may be able to spare you my blurry breakfast photos.

Breakfast: turkey sandwich and coffee. It's about all I can do to assemble this. In fact, this is advanced, for me.

I'm not a morning person at all.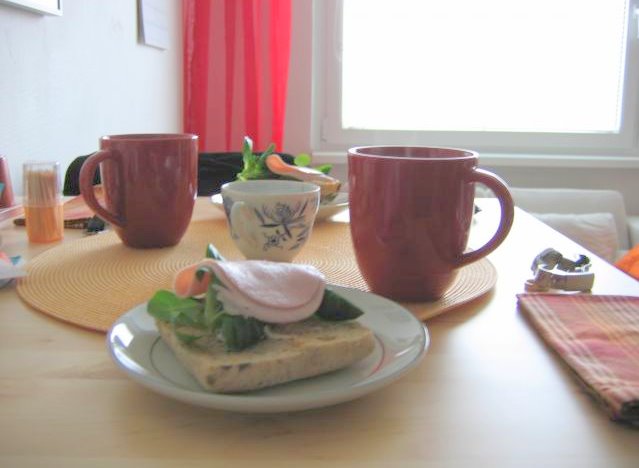 More anon.