So I finally got around to taking pics of my urban garden.. very small, but considering there's only 2 of us, it works out well - plus part of it is still in progress.. the nice thing about doing things indoors is that you can continue to start and plant things all year long...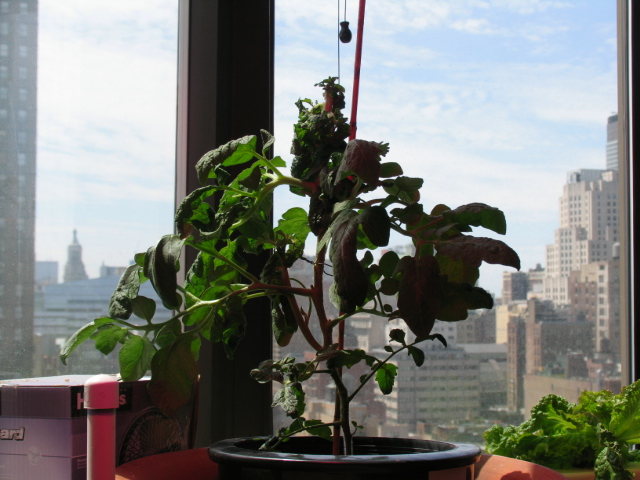 This is a Paul Robeson heirloom tomato - it's about 2-3 weeks old. Got the start from Laurel's. This weekend, I'm going to attach a string to the ceiling and train it up the string as support. It should produce about 5-6 tomatoes a week for the next 8-10 months.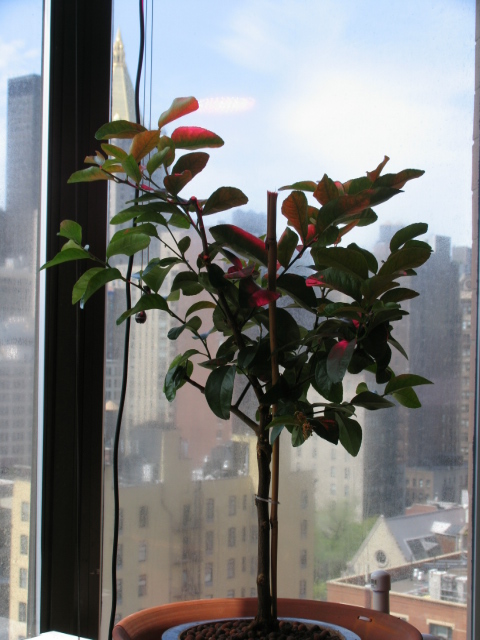 Dwarf lime tree - probably about 7 years old - bears standard sized limes. It was having root rot problems for a while until I discovered the miracle of Hygrozyme, and now it's much better and it's the first time I'm letting it fruit in about a year.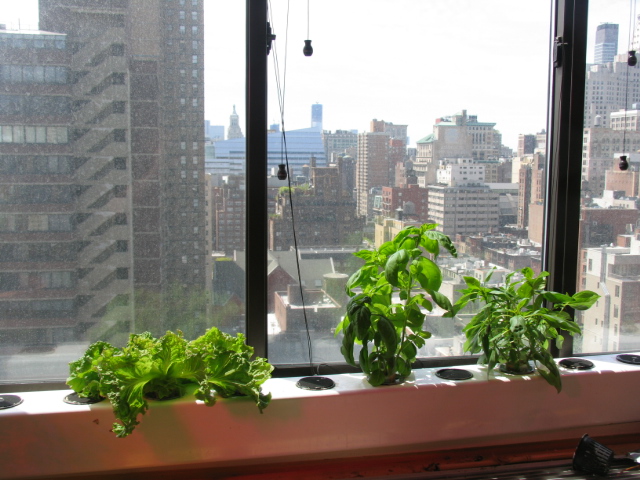 L-R: Rouge Grenobloise Batavian lettuce - I actually harvested half of the head last Monday, and it's basically grown back to full size since then; Basil; Thai basil. On the way (not pictured) is rosemary, french thyme, fl parsely, more lettuce, tarragon, cilantro, etc... In the past, in this setup, I grew Gailan, bok choi, arugula and some oddities like chocolate mint, variegated lemon geranium, coconut geranium, and lime thyme. Mint is a bad idea in this setup because the roots wind up taking over the whole trough.