And then there was dinner.
Dinner inspiration tonight was this:
THE most beautiful package of beef short ribs I've seen in manys a year. Seriously. These were stunning. And only in SoCal in FEBRUARY (when I bought them) could you find a package of short ribs labeled "Excellent Bar-B-Que" !

And the recipe was found in this: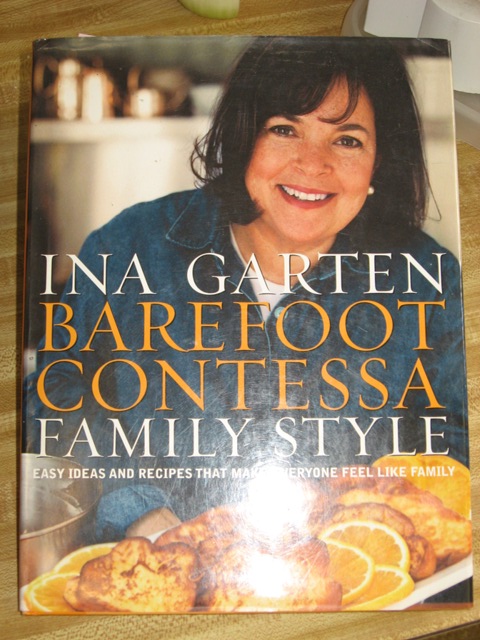 I know a lot of people rag on Ina, and yeah, sometimes I do find her schtick a bit annoying. OK, so it should be "GOOD" vanilla and "GOOD" olive oil and "GOOD" whatever, and her giggle is really, really getting on my last nerve....and yeah, she's on Food Network, so that automatically means she's got no cred.
But she writes good, solid, relatively uncomplicated recipes that 99.99% of the time turn out great. I have 5 of her cookbooks and love them and use them all. I can't really think of an Ina recipe that I've tried that has failed. And most of them are stellar. As was "Scott's Short Ribs" from "Family Style".
Which led us to this cast of ingredients: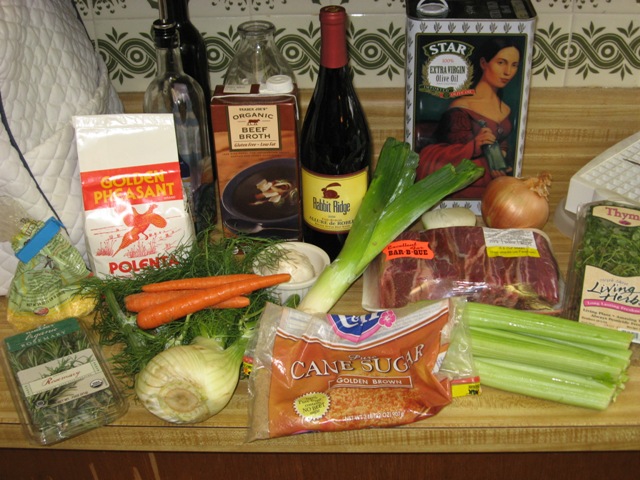 First I trimmed the ribs, which really, didn't need much work. But they were better after a quick session with my boning knife: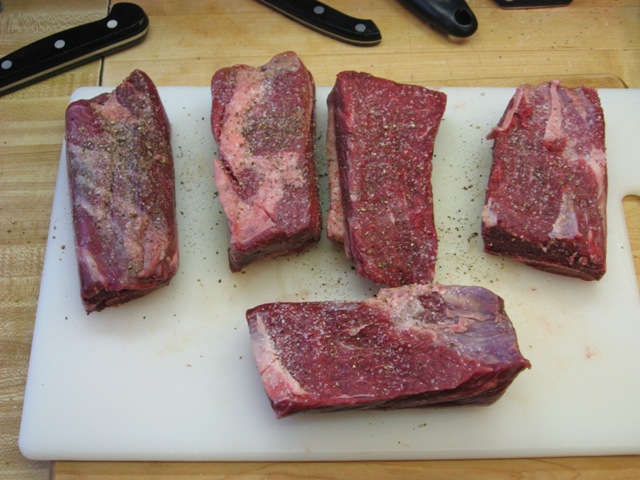 Then they got the S&P treatment, and browned real good in the ol' trusty LeCruset: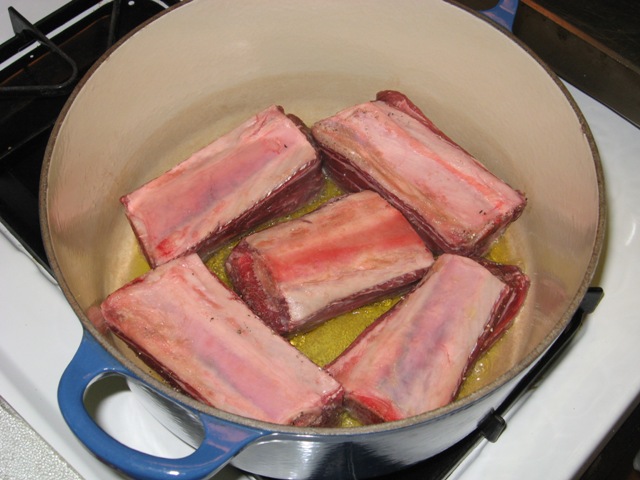 That was one step I deviated from Ina. She wrote to brown the ribs in a hot oven on a sheet pan. First off, my bread was still in the oven, and it was at a different temp. Second, why on EARTH would you not want to develop that lovely fond? So into the LC they went.
Brown 'em hard on all sides, baby: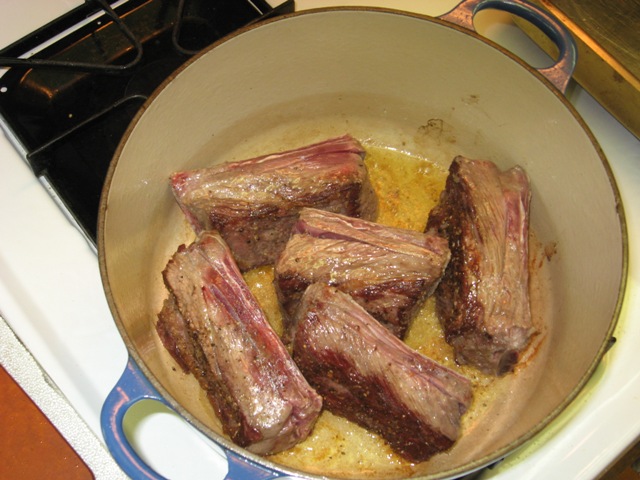 Remove the ribs from the pan, and set them aside.
There's that fond I'm talkin' about, then dump in some veg.....celery, carrots, fennel and a leek. Large dice on them, and smaller on the onion.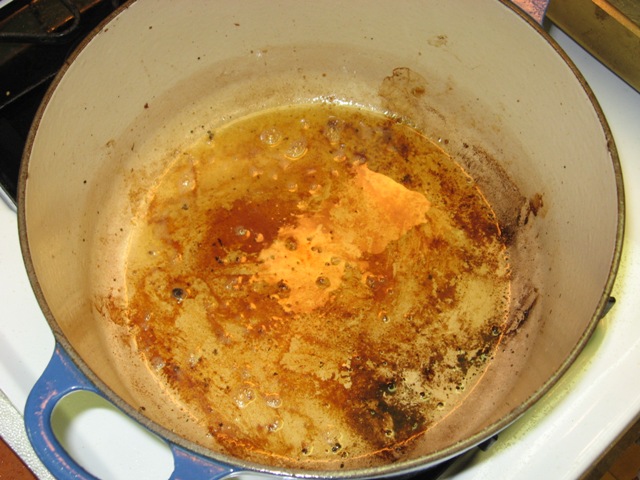 Yes, there were veggie handouts given....

Throw in some garlic and let it cook for a bit. Pour a goodly amount of red wine (I used a Paso Robles Rhone style red) over the sauteed veg, and let reduce by half. Drop in an herb bouquet (rosemary and thyme), and return the ribs. Pour in some *GOOD* (thank you Ina) beef stock/broth, almost to cover the ribs, bring to a boil, cover and shove into the oven.
Almost time (good, 'cuz I'm hungry):
Wonder what's in the LC?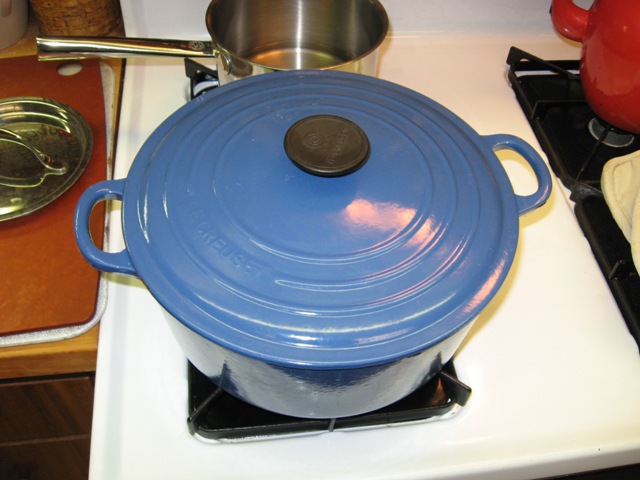 Why beefy, rib-y, brothy goodness !
But first, we gotta rest the ribs (rest, REST, wait *I* need rest)...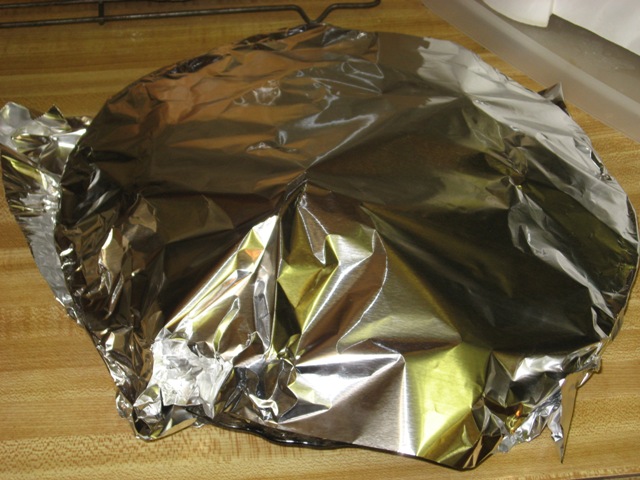 And reduce the sauce....
But 'twas worth it. With polenta and roasted asparagus and the balance of the bottle of wine that went into the rib stew.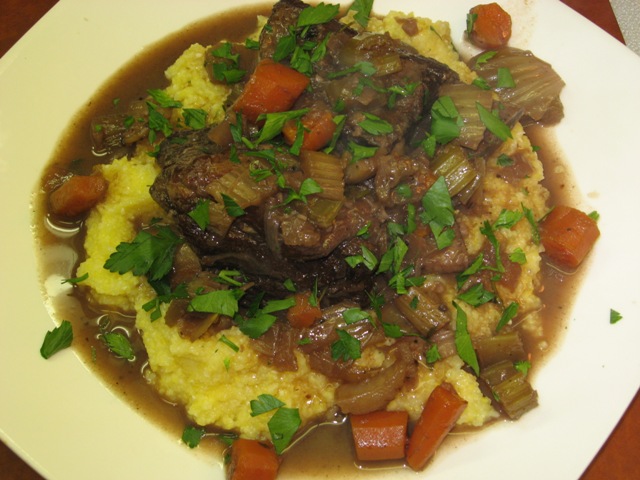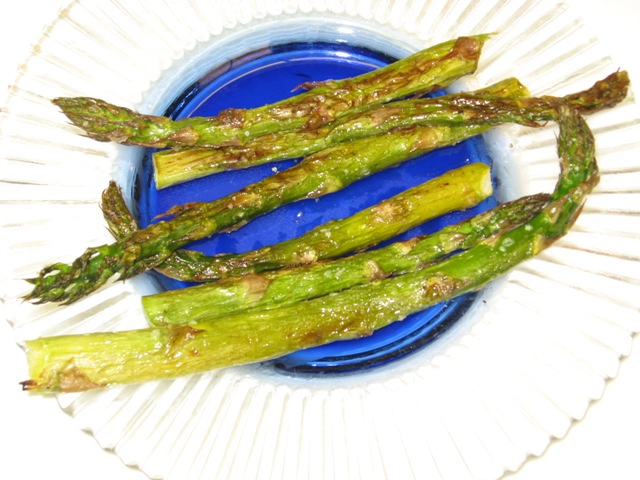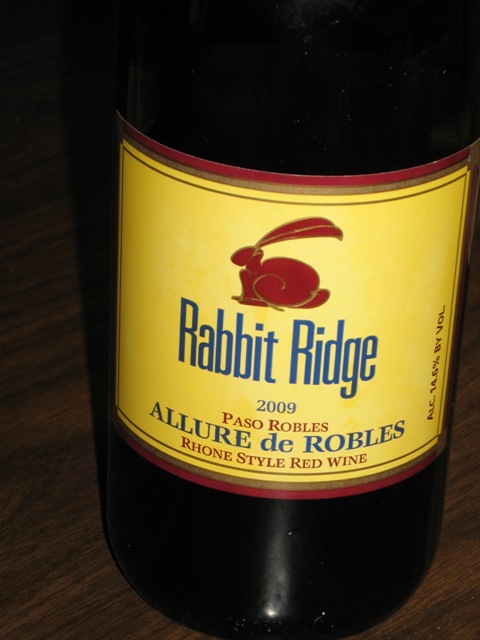 And that's evidence of a well-cooked short rib !
Yes, there was beefy goodness handouts dispensed as well !!! But y'all knew that.
Edited by Pierogi, 07 March 2011 - 01:14 AM.