A shower and breakfast awaited us back at the hotel. After we enjoyed some free time, we went to the
Radisson Hotel
for lunch. I was thrilled with the well done
Kayasth
cooking of the region. The Kayasths are a sect of Hindus who were influenced culinarily by the Moghul rulers that they closely served. Unlike most Hindus, they eat meat though not beef. Highlights included a rich lamb soup, the best papadams and breads of the trip so far, great dal, stuffed potato, local grilled fish, paneer balls and other great dishes. It was one of my favorite meals of the trip so far.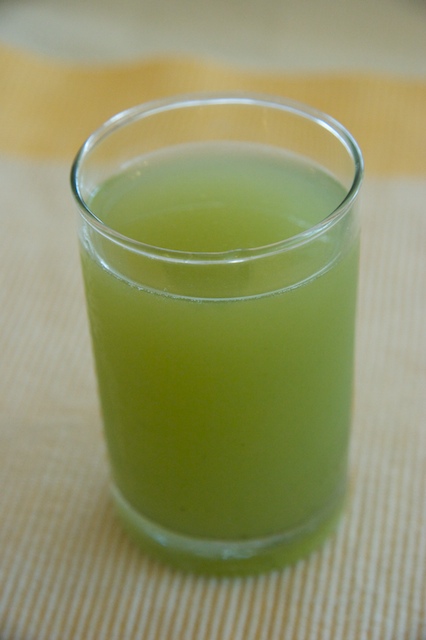 Aam Ka Panna
Mint based welcome drink. Not overly sweet. Delicious.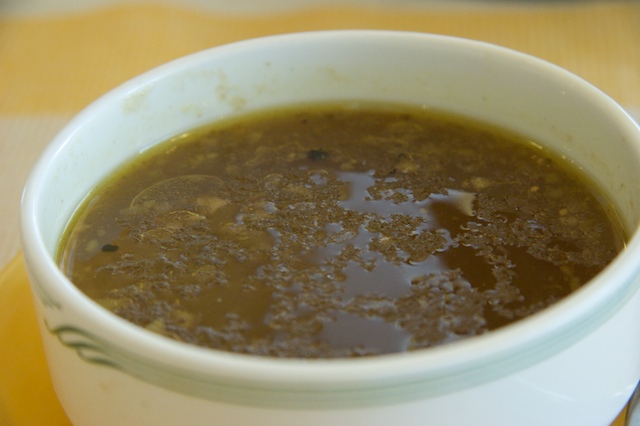 Yakhni Shorba
Lamb based soup.
Tawa Machali
Local griddle cooked fish.
Clockwise from the fish,
Malai Kofta Dilkhush
- paneer, raisin and spice dumpling with onion and cashew gravy;
Dum Ke Aloo
- potatoes stuffed with paneer and dried fruits with tomato-onion gravy;
Dum Ki Daal
- black and yellow lentils simmered over a tandoor; and
Subz Miloni
- a blend of spinach and seasonal vegetables.
Parathas, Kulchas and Rotis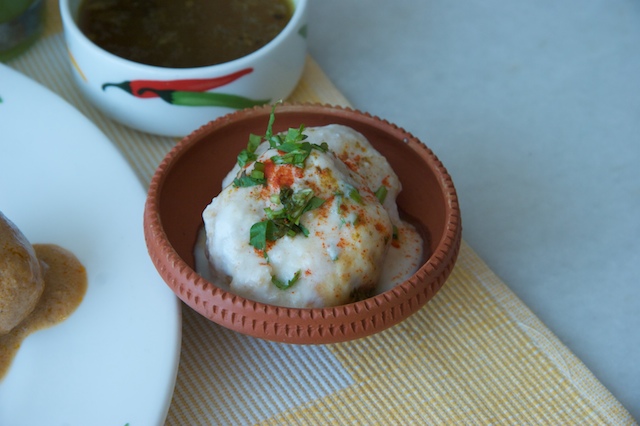 Dahi Bhalla
- lentil dumpling with yogurt and tamarind chutney.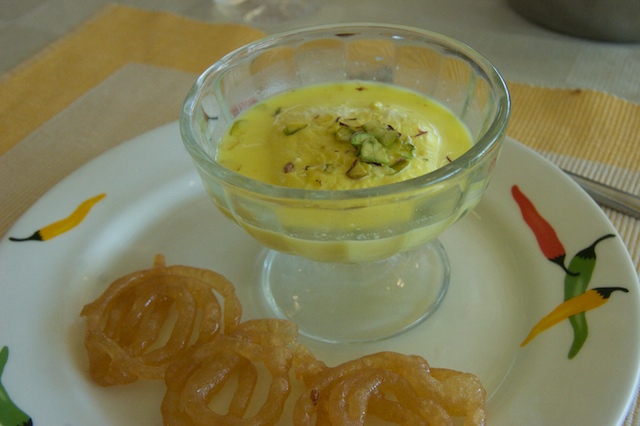 Kesari Rasmalai and Jalebi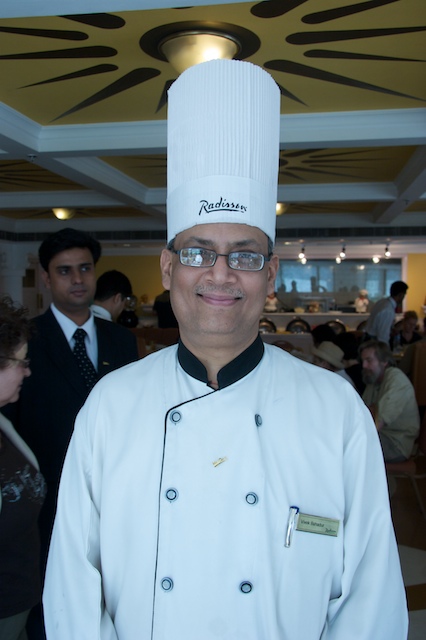 Chef Vivek Bahadur
I would not have guessed that one of the tastiest meals of the entire trip would have taken place at a Radisson Hotel in Varanasi, but it did!