When I was growing up in Atlanta, my parents--both were born in raised in Mexico City--were definitely out of their element. All of their family was still in Mexico and their only consolation was visits from my Grandmothers, who would sneak all sorts of hard-to-find Mexican goodies like
Churrumais
, Mexican candies, and homemade quesadillas--think of an enclosed quesadillas made with masa and variety of fillings like cheese, huitlacoche, refried beans, etc.
The quesadillas were always my favorite and I learned how to make them as a young girl. My sister and I still make them to this day--especially for large parties because they are always a hit and very simple to prepare. I get a lot of questions from people about these thinking they are empanadas, but I grew up calling them quesadillas and the stores I frequent in D.F. call them quesadillas as well. I asked a local chef when I was in Cabo and he told me that the nomenclature is a matter of which region they are in. It warrants more research. Does anyone else make these out there? What do you call them?
But, back to making the quesadillas. I coaxed my lovely sister into 'modeling' for me as we prepared a plain cheese version for our guests on the 4th of July. I have to warn you in advance, we ate them so quickly there is no requisite gooey cheese oozing out of the crisp crust shot. But, hopefully you'll get the idea.

How I do it:
Before making the masa, I grate a round of Oaxaca cheese and set aside. Making the masa is very easy. I normally use fresh masa I get ground to order at a local store (Chicago on Buford Highway for all you Atlantans), but we just went with
Maseca
because we were short on time.
Just follow the direction on the package. I like to add a bit of salt.
Here is my sister kneading the dough. Make sure it does not get too dry.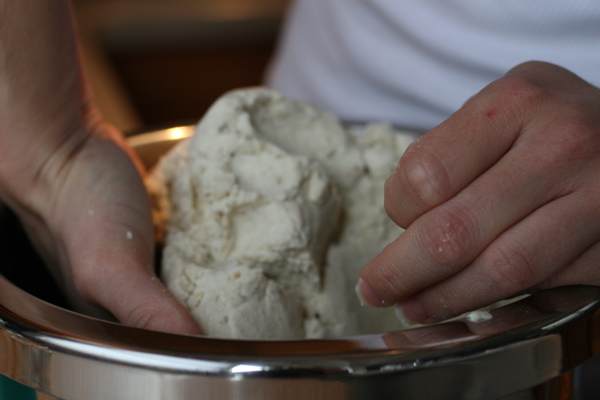 After kneading the dough, divide the dough into balls a little smaller than a golf ball. I then press the balls out into a thick tortilla using plastic wrap. You can also use a cut up plastic freezer bag or wax paper.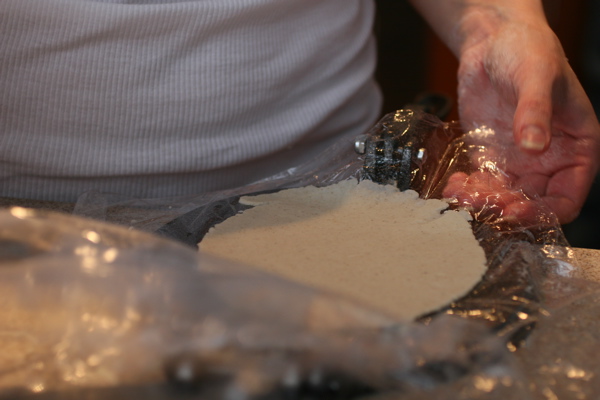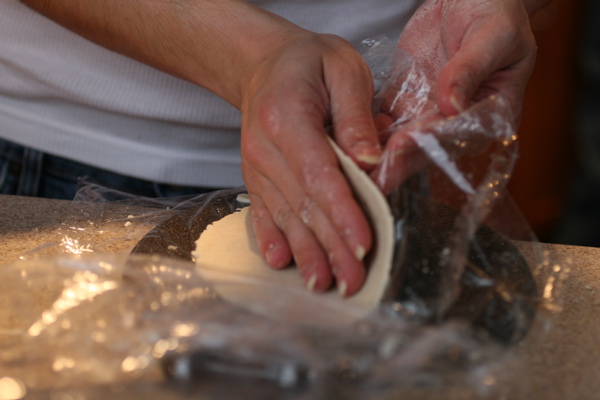 After taking the tortillas in the press, fill with grated cheese and whatever else you'd like to add--the possibilities are endless.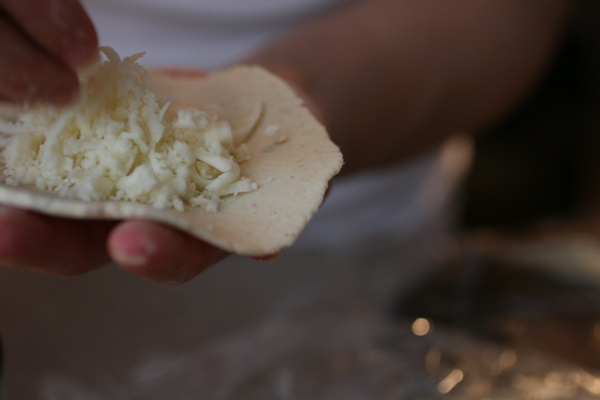 Fold in half and seal the edges very well so the fillings don't come out during frying.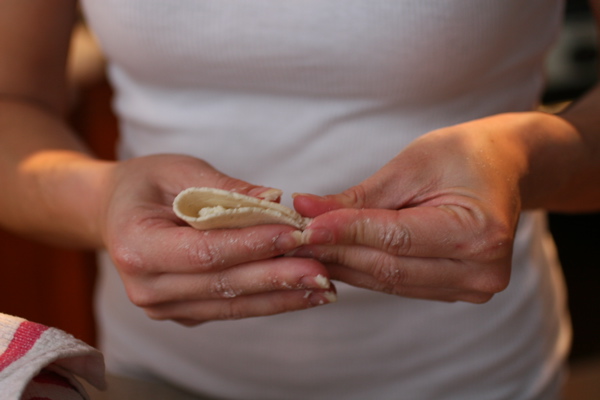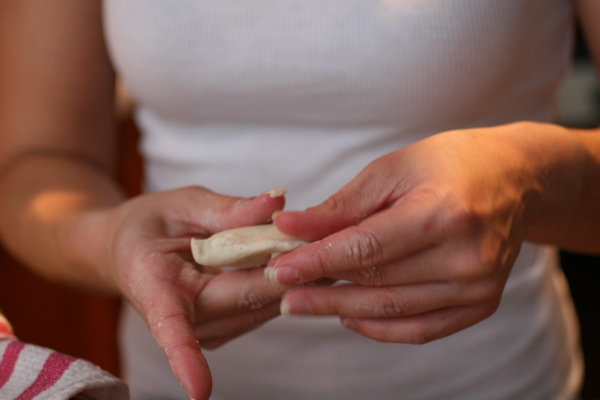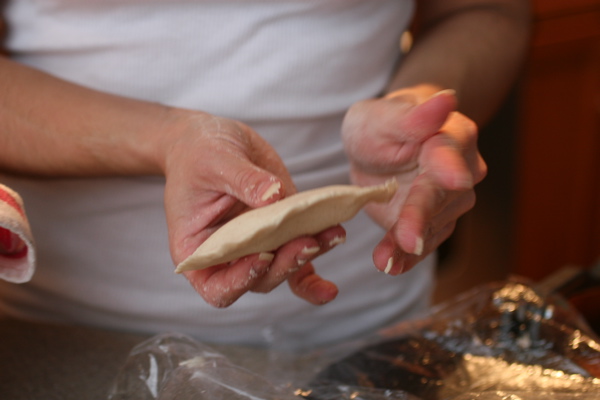 After ensuring the quesadillas are well-sealed, fry them in oil until they turn a very light brown, but not cooked all the way. Take them out of oil and drain on paper towels. I like to do this before company comes to save time. You can also freeze them at this point.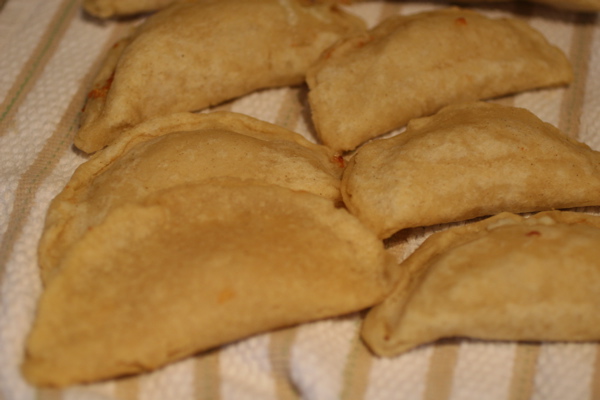 To finish and enjoy, fry again and top with some killer salsa and crema Mexicana.