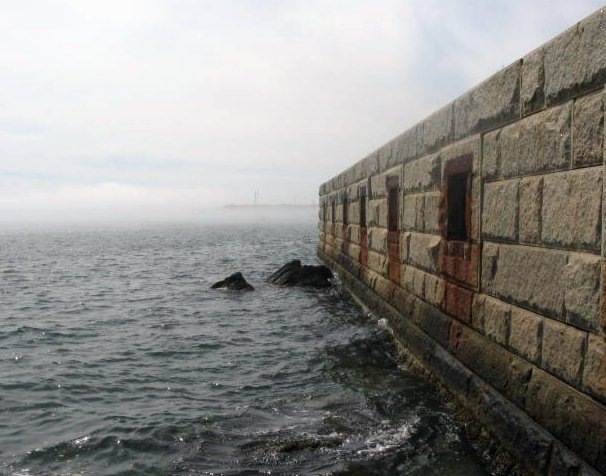 Welcome to Portland, Maine, at the mouth of the Fore River on Casco Bay. I, johnnyd, will be your designated foodblog pilot for the next seven days.
The teaser photos are taken from Spring Point Battery, one of three fortified defense points for Portland built in the 19th century.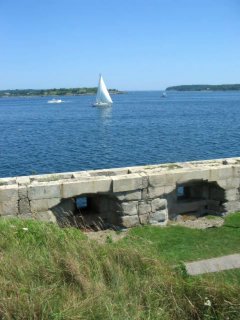 Some members might recognize the following shot from
my first foodblog: Dining Downeast I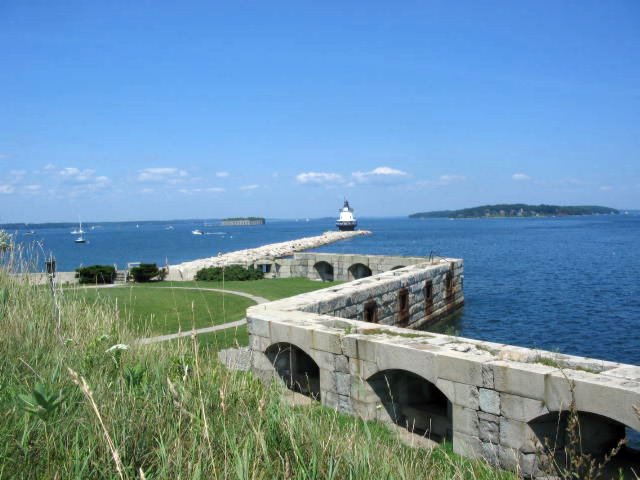 The forts were fitted with giant gunnery...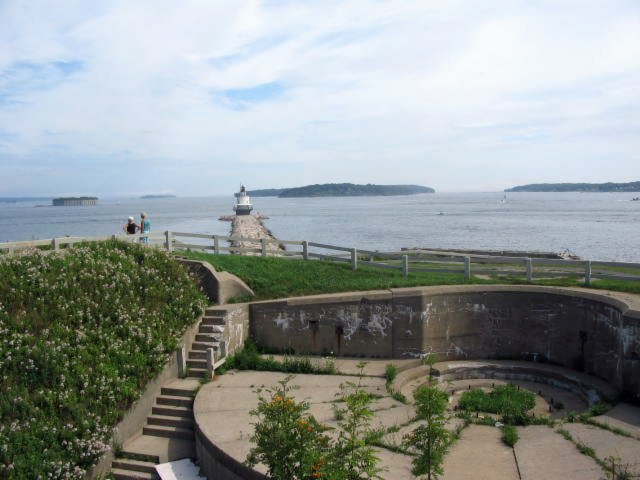 ...which, these days, are a perfect setting for Shakespeare and Wilde...
We had beautiful weather this weekend so I took these photos to introduce the area to members and visitors of eGullet who may not know or have heard much of our part of the world. Hey, you never know - I knew zip about Surinam (and it's fascinating foods) exactly one week ago - hats off to Mr. Morse for his soon-to-be legendary blog.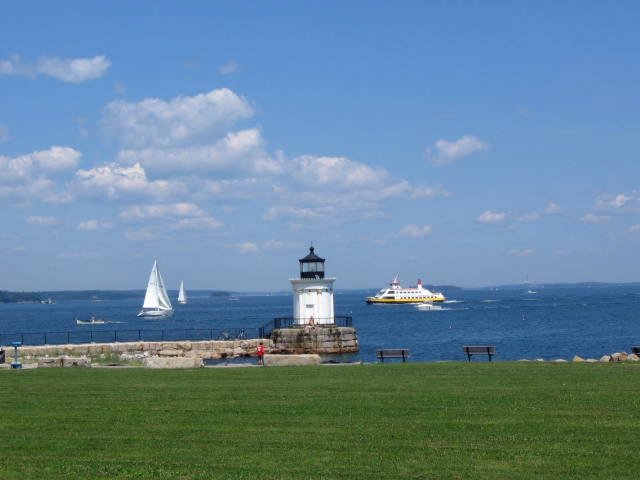 This a view of Portland from "Ferry Village", where I live, in South Portland.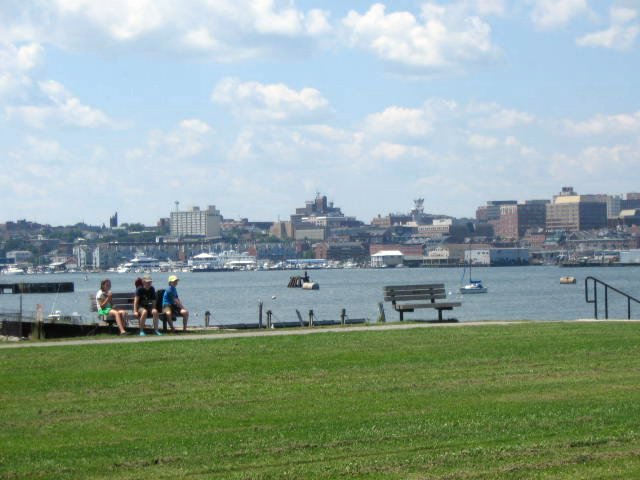 Momentarily, I am headed out on my friend Jeff's Lobsterboat to help him lay a few strings, re-bait a few traps, and hopefully bring home some you-know-what for dinner. I won't be back at the computer for at least ten hours. You can come along on our day by listening in on the NOAA Marine Forecast for Casco Bay:
** Clickity **
choose "open with"
If you are patient enough to slog through the terrestial forecast and conditions, you eventually hear the current ocean buoy readings - wave height, wind direction and speed - and what the weather has in store for people foolish enough to agree to haul traps on a drizzly day in Maine. Jeff, however, has been a friend for a very long time, and his charm won me over. Pics to come.