Inspired by hummingbirdkiss' mention in the
Starting a Sourdough
topic, where she talked about the use of juniper berries, I decided since I live in the land of junipers, I would give it a go!
To start with I have made a sourdough starter once before. I used organic grapes from our local co-op. Everything went according to plan, but after about 6 months, I got tired of feeding it and looking at the grungy jar, so it was laid to rest. My spouse, however, has nagged me to make bread ever since, but my interests have leaned much more sweetly since that time. But with hummingbirdkiss' mention lingering in my mind I set off to collect the berries.
Now, if I'm going to do it, I'm going to give it my all. I decided to hike up our highest peak and gather the berries off of the top of the mountain, that way I could call it Bear Mountain Sourdough (nice ring, huh!). As many great tales begin...it was a dark and stormy day.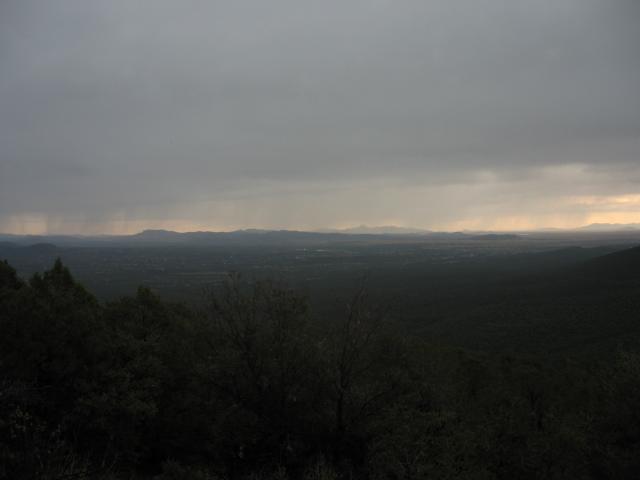 Not really a day recommended for climbing a mountain. But I did. My pups and I loaded up a small sack and decided to race the rain. Curiously, the weather wasn't too bad going up, but there was enough humdity in the air that I noticed the smells that are normally lost to our daily dryness. The smells (and this is no exaggeration) were of grocery store baking bread! A good omen I thought. I got 2/3 up the mountain making very good time, and the scent shifted just a bit. I've learned to pay attention to my nose up in the mountains because my dogs are surely smelling the same thing, and they love to chase animals. This scent was unmistakably - bear. Not good. I saw a bit of fresh scat, and some tree scratchings so we just started singing Valderi, Valdera loudly enough that it would scare off any animal. But the scent got stronger. I assumed we were following the bear (and he was probably wondering why we were chasing it singing a stupid song).
I hit the summit, logged in the summit journal, and pulled out my ziplock. I quickly filled it with a dozen juniper berries - the biggest, plumpest, whitest ones I could find.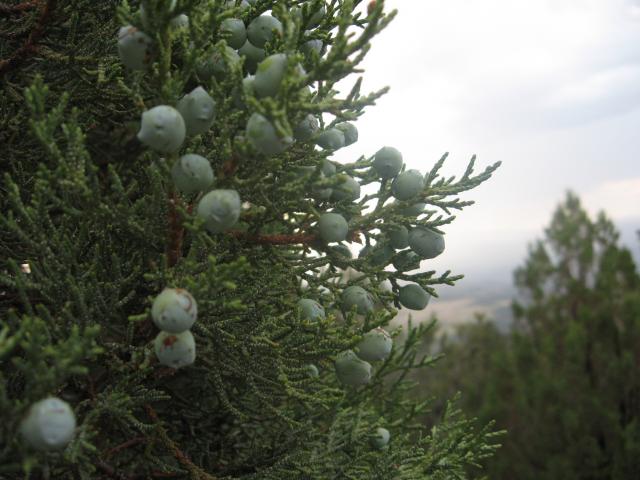 I did my best to not knock off any of the natural yeast that coated the berries. I didn't even know this was yeast until hummingbirdkiss told me. Not even a minute after picking the berries, the thunder started roaring like a loud bear (the comparison to the forbidden fruit was not lost on me). My dogs are used to hiking with me, and we've been in some tight spots before so I'm sure they understood clearly when I said, "We need to get off this mountain right now."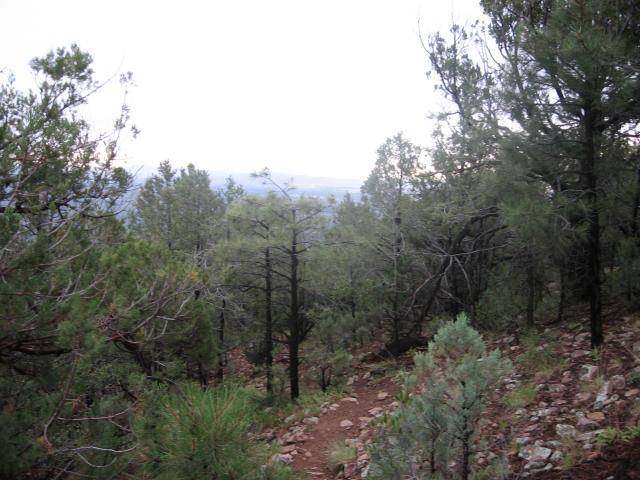 And we did, we ran as fast as the trail allowed down the path. The thunder kept getting louder and the rain started to fall. All scent was gone now - no bear, no bread...had I destroyed the garden of knowledge?!
(This will seem anti-climatic) Then we got to the car and drove home incident free. I went to the kitchen and pulled out my materials.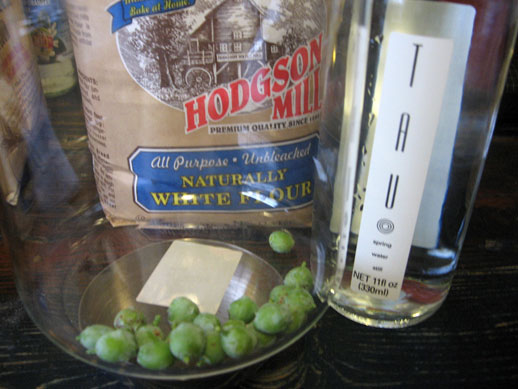 I used hummingbirdkiss' formula of 1 C. flour, 1 C. water and 6-8 berries. I covered the jar with saran wrap with small holes cut in it and kept it in a warm place.
One week later I had this: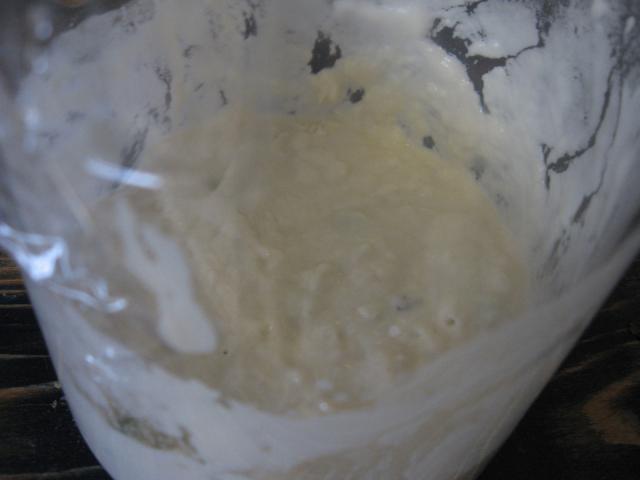 A good start (or starter in this case).
Two days after that I had this: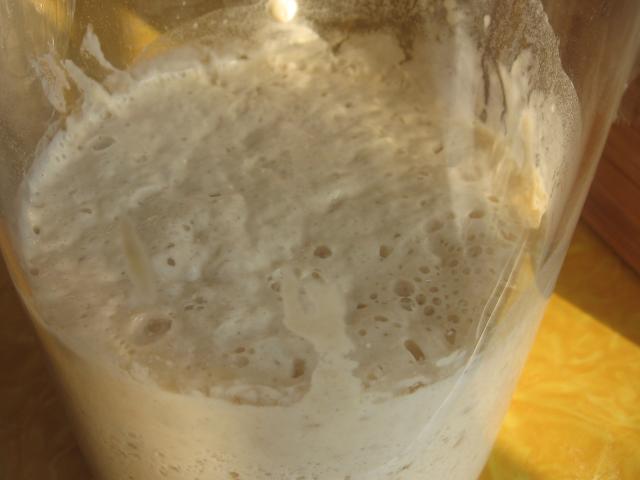 This was looking really good!
But then things fizzled as I tried to feed it. Now, nearly a month later I have this: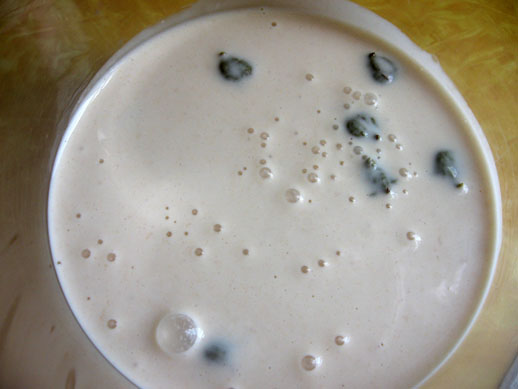 Don't be confused by the bubbles, they're from me pouring into a new jar moments before the picture. I have a good sour-smelling pancake batter.
So that is my story as of today. I'm looking forward to a resurrection of sorts with this starter. Any ideas?