A few weeks ago I bought a copy of this cookbook which is a best-selling spin off from the highly successful television series by China Central Television - A Bite of China as discussed on this thread. .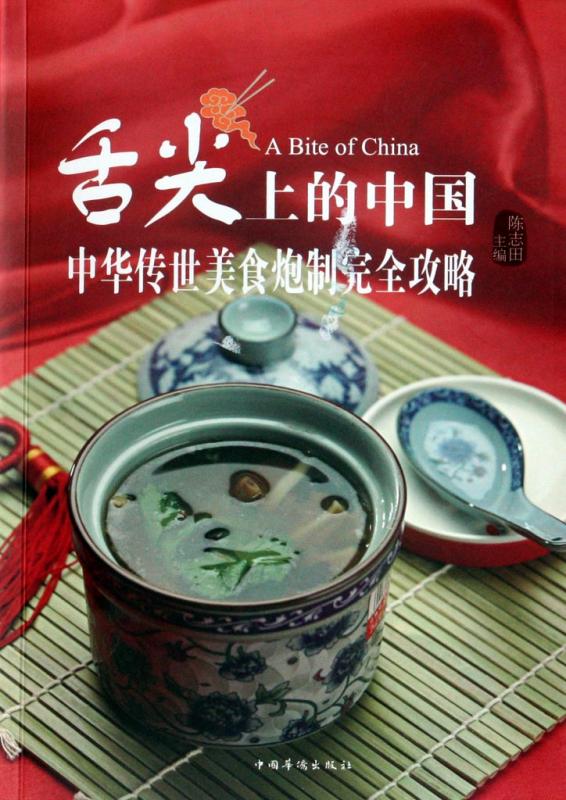 The book was published in August 2013 and is by Chen Zhitian (陈志田 - chén zhì tián). It is only available in Chinese (so far).
There are a number of books related to the television series but this is the only one which seems to be legitimate. It certainly has the high production standards of the television show. Beautifully photographed and with (relatively) clear details in the recipes.
Here is a sample page.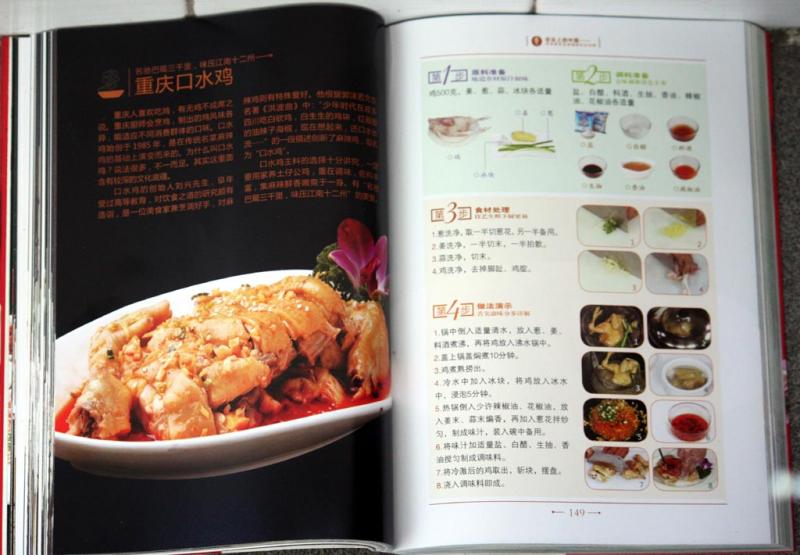 Unlike in most western cookbooks, recipes are not listed by main ingredient. They are set out in six vaguely defined chapters. So, if you are looking for a duck dish, for example, you'll have to go through the whole contents list. I've never seen an index in any Chinese book on any subject.
In order to demonstrate the breadth of recipes the book and perhaps to be of interest to forum members who want to know what is in a popular Chinese recipe book, I have sort of translated the contents list - 187 recipes.
This is always problematic. Very often Chinese dishes are very cryptically named. This list contains some literal translations. For some dishes I have totally ignored the given name and given a brief description instead. Any Chinese in the list refers to place names. Some dishes I have left with literal translations of their cryptic names, just for amusement value.
I am not happy with some of the "translations" and will work on improving them. I am also certain there are errors in there, too.
Back in 2008, the Chinese government issued a list of official dish translations for the Beijing Olympics. It is full of weird translations and total errors, too. Interestingly, few of the dishes in the book or on that list.
Anyway, for what it is worth, the book's content list is here (Word document) or here (PDF file). If anyone is interested in more information on a dish, please ask. For copyright reasons, I can't reproduce the dishes here exactly, but can certainly describe them.
Another problem is that many Chinese recipes are vague in the extreme. I'm not one to slavishly follow instructions, but saying "enough meat" in a recipe is not very helpful. This book gives details (by weight) for the main ingredients, but goes vague on most condiments.
For example, the first dish (Dezhou Braised Chicken), calls for precisely 1500g of chicken, 50g dried mushroom, 20g sliced ginger and 10g of scallion. It then lists cassia bark, caoguo, unspecified herbs, Chinese cardamom, fennel seed, star anise, salt, sodium bicarbonate and cooking wine without suggesting any quantities. It then goes back to ask for 35g of maltose syrup, a soupçon of cloves, and "the correct quantity" of soy sauce.
Cooking instructions can be equally vague. "Cook until cooked".
A Bite of China - 舌尖上的中国- ISBN 978-7-5113-3940-9