Today we started out with a trip to the college to start getting ourselves set up for tomorrow.  Then at 10 am we met at ChocolateFX and started our tour.  Of course hair nets are obligatory if you are going to go into a food manufacturing facility!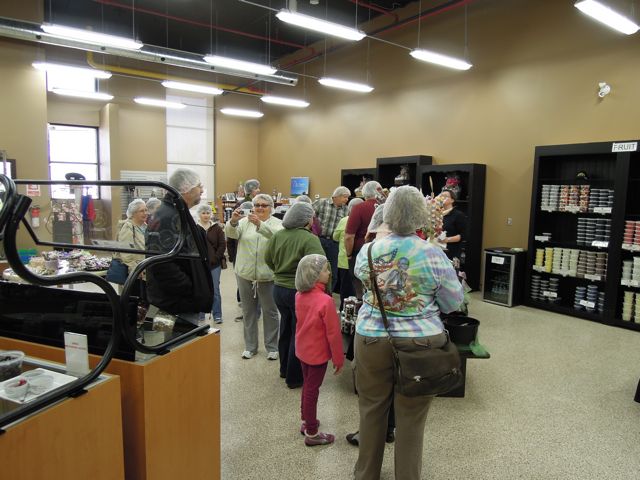 Wilma and Art had the small pan set up so that we could pan some raisins.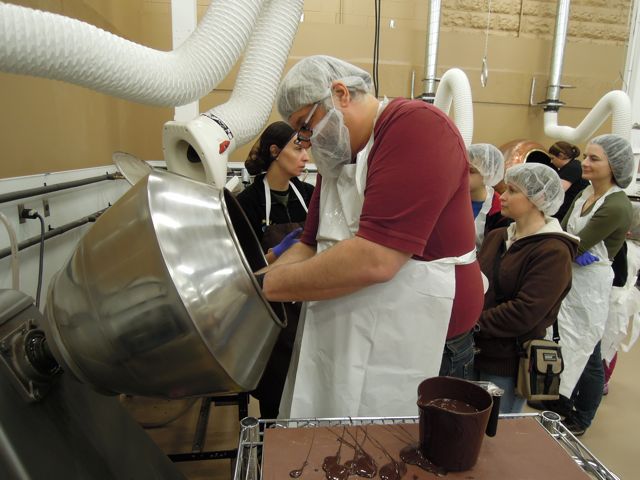 Here's Pat (psantucc), with beard appropriately netted, applying some chocolate to the raisins.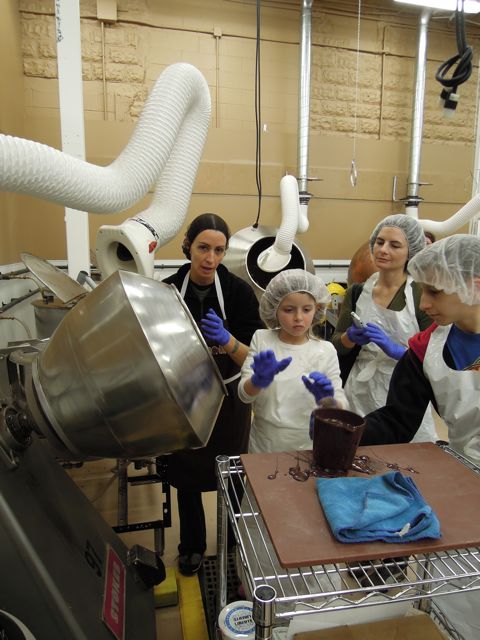 Ava (FrogPrincesse's little one) preparing to add more chocolate, Kyle helping and FrogPrincesse awaiting her turn.  
The fancy packing machine.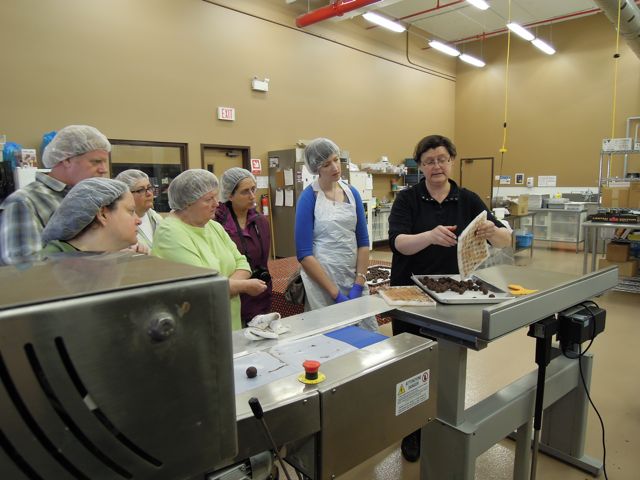 Listening with rapt attention to Wilma explaining the making of ganache truffles in the round silicone molds.
Edited by Kerry Beal, 26 April 2013 - 08:00 PM.