[Moderator's note: Welcome to the first "Charcuterie" topic, devoted to Michael Ruhlman and Brian Polcyn's book of the same name. This massive topic ran from Dec 2005 until July 2008, at which point the topic was closed and carefully indexed by host Chris Hennes. Click here for that index, in which you'll find all of the information our members have contributed over the years. We've also started this topic for new discussions of the recipes in Polcyn's and Ruhlman's book. -- Chris Amirault]
Thread in FM&N discussing the release of Charcuterie
eGullet friendly link
to buy the book
Alright, everyone should be familiar with these types of threads by now. So here's what I've tried from this fun book so far.
Cured salmon. I used half a recipe and did not have any fresh fennel on hand so I did not use it, but I did use the roasted fennel seeds. Here are some pics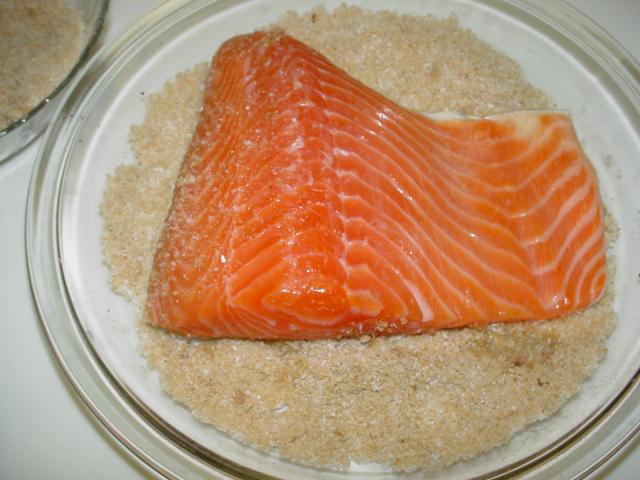 finished curing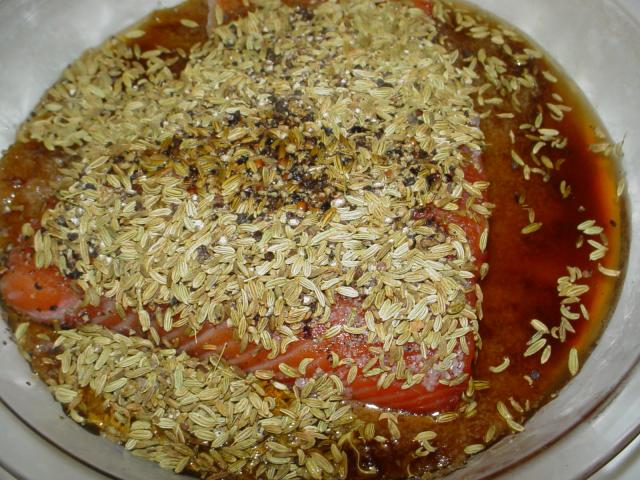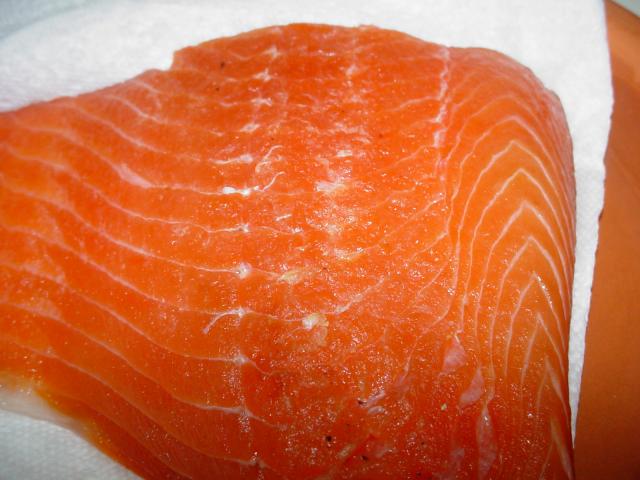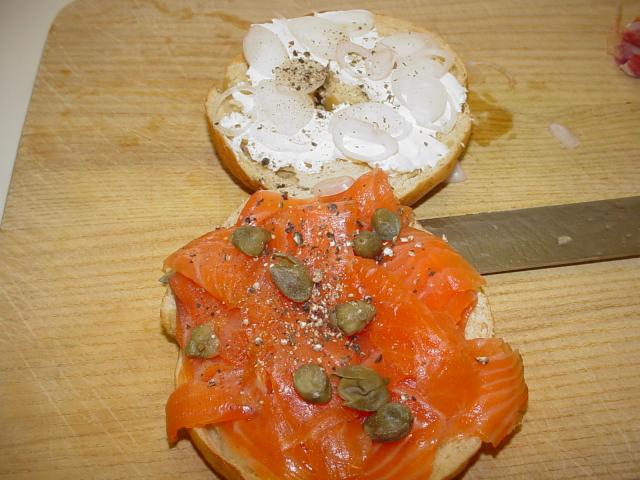 Served on a homemade salt and sesame bagel. It really was exceptional with a perfect texture and amazing taste. It was not at all too salty or too sweet and the fennel was a perfect addition to the salmon. I've always heard cured salmon is easy to make but this was really easy and I will be making it again. The bagel was smeared with cream cheese and also topped with shallots and capers.
Currently I also have a 3 pound beef eye of round curing (1st cure) to make Bresaola. I forgot to take a picture of this one but I will when I add the rest of the cure a couple of days from now and will report on the final product.
For Xmas, I am planning on making a couple of different sausages and probably the duck roulade.
So, come on. Share your Charcuterie.