This was our most successful Chinese New Year banquet yet, with eight people in attendance.
Photos by yimay.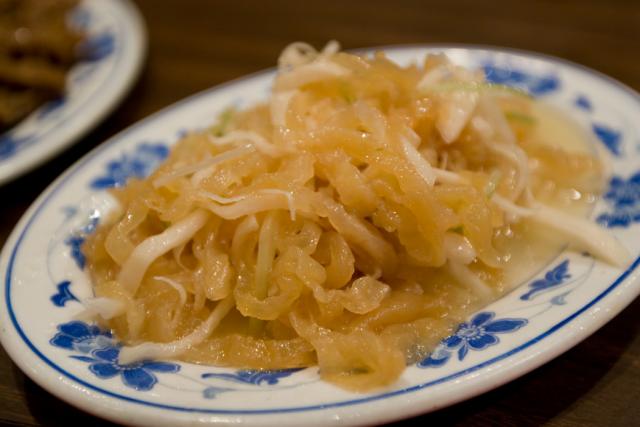 Jellyfish. Everyone liked it!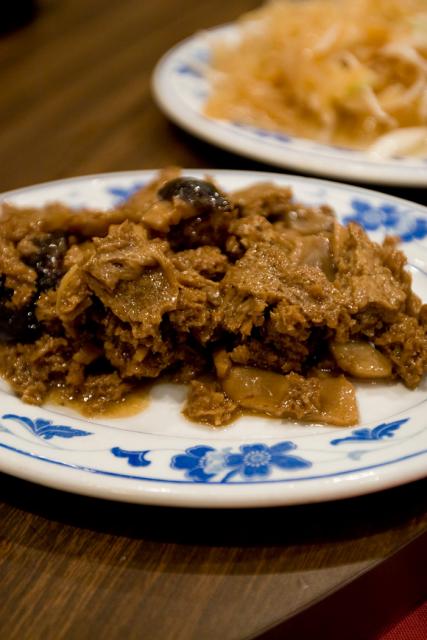 Kao fu. Wheat gluten, mushrooms, bamboo, etc. Traditionally, a Shanghai breakfast dish.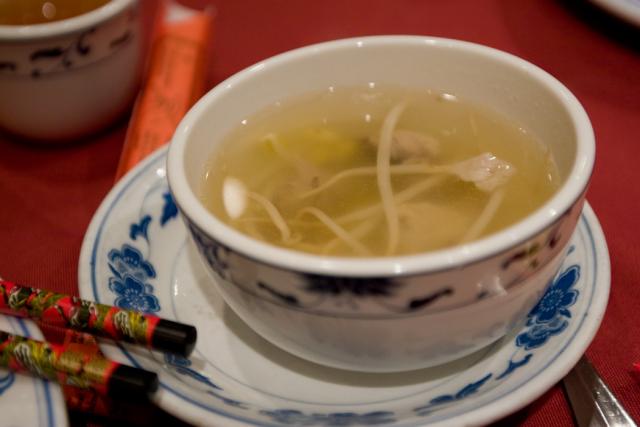 Pork and soy sprout soup.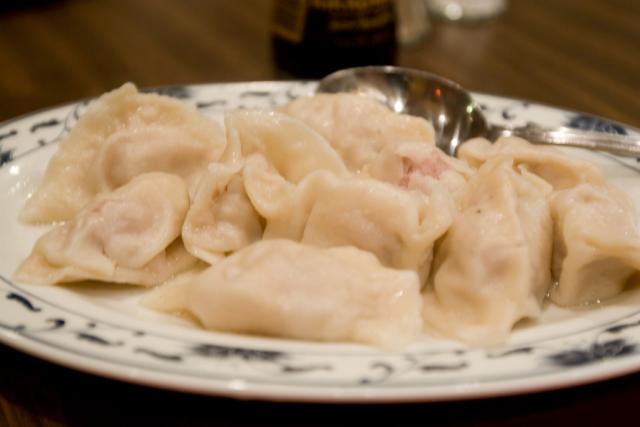 Dumplings with pork, shrimp and scallops. Very interesting, I've never had a dumpling with scallops before. They might have been dried scallops as there was a more pronounced briney taste.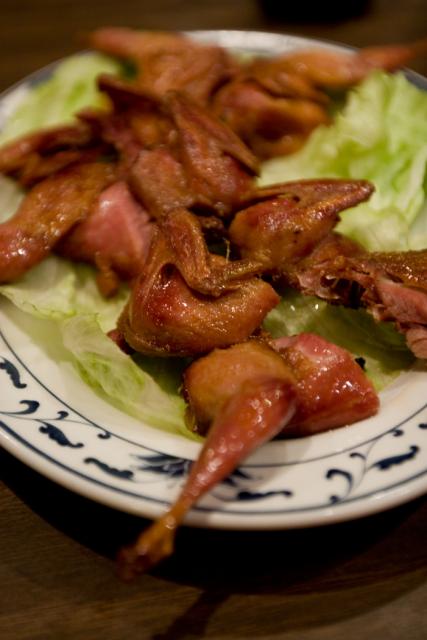 Quail.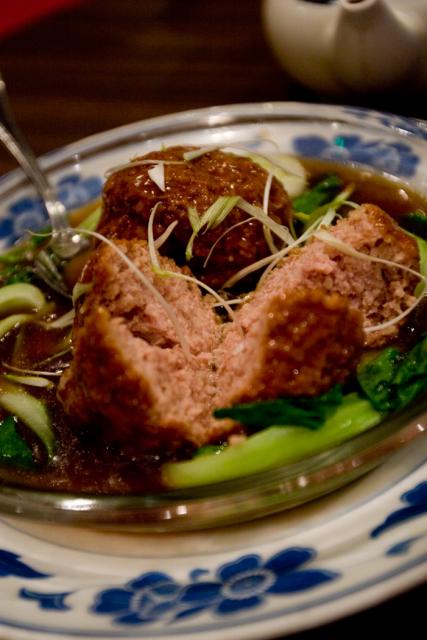 "Lion's head", giant meatballs, extremely tender and fluffy.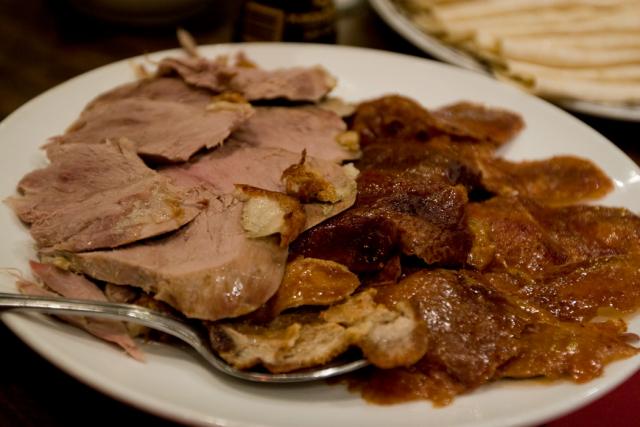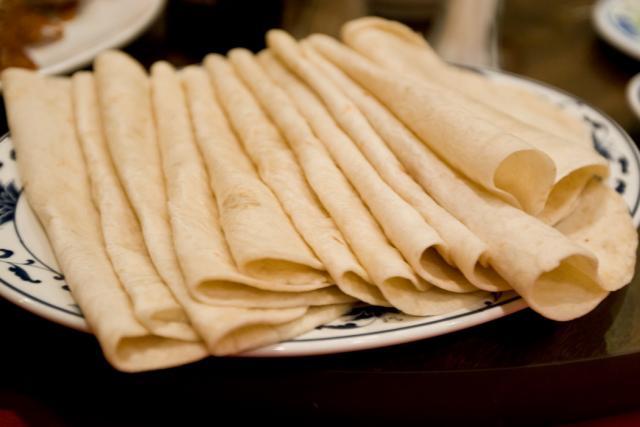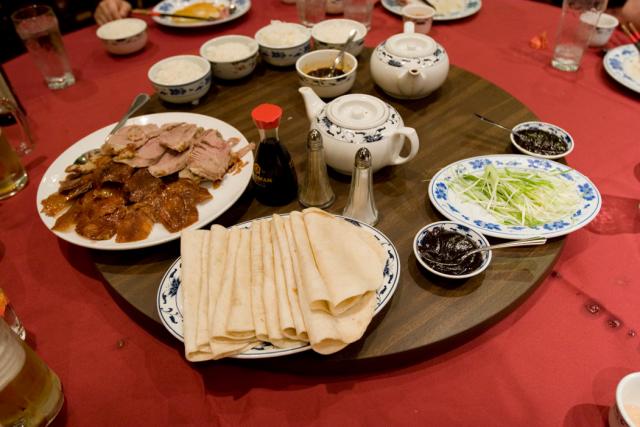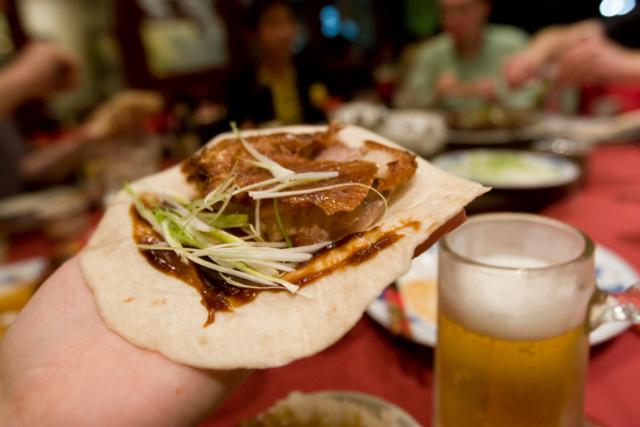 Peking duck.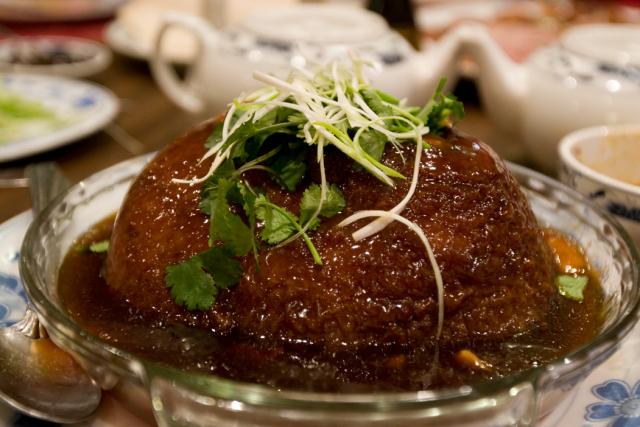 Ti pang, braised ham hock. Thick layer of skin and fat. Probably my favorite dish.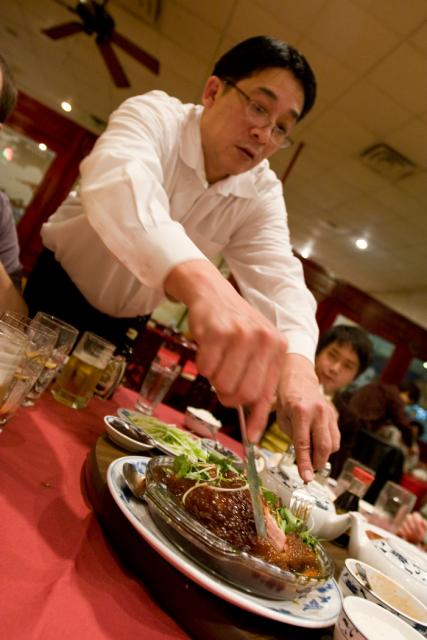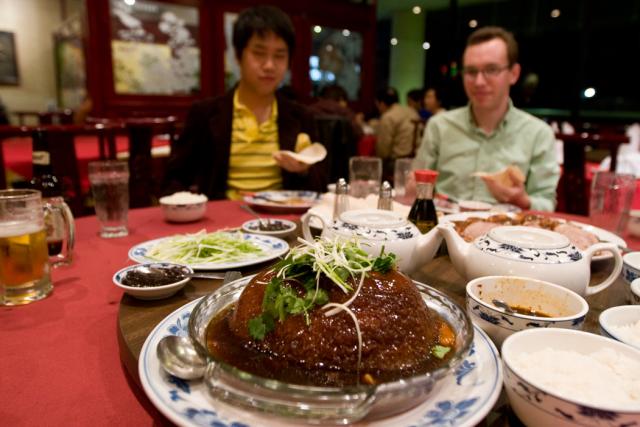 Me, my friend Pete.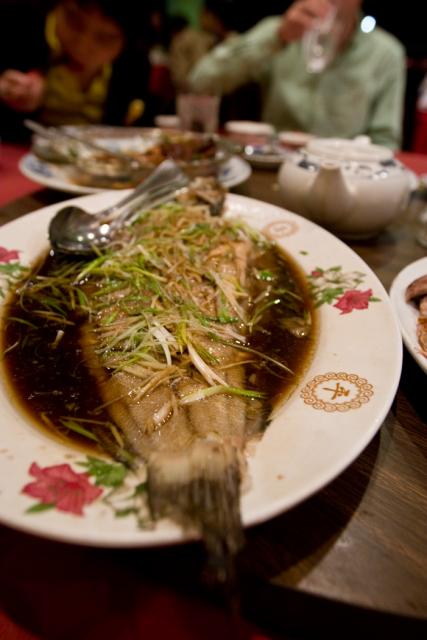 Whole flounder with roe. A fish with roe is considered an auspicious sign.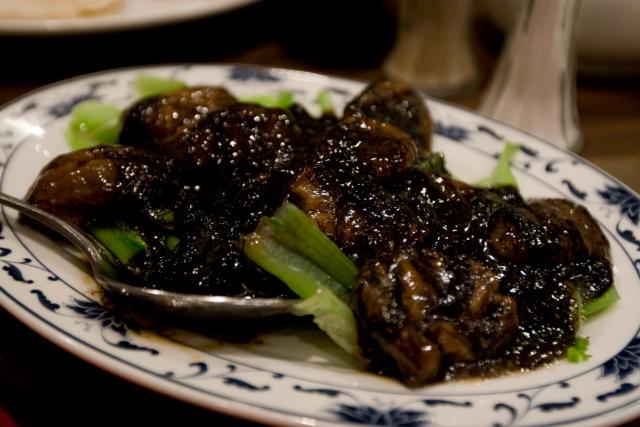 Mustard greens covered in "black hair" seaweed sauce. Black moss or black hair seaweed is actually an algae and is eaten on Chinese New Year because its chinese name "fa cai" (hair vegetable) is a play on words that means prosperity, as in "gong xi fa cai", which is a greeting exchanged during Chinese New Year meaning good luck and prosperity. The seaweed is mild in flavor but added a thick texture to the sauce.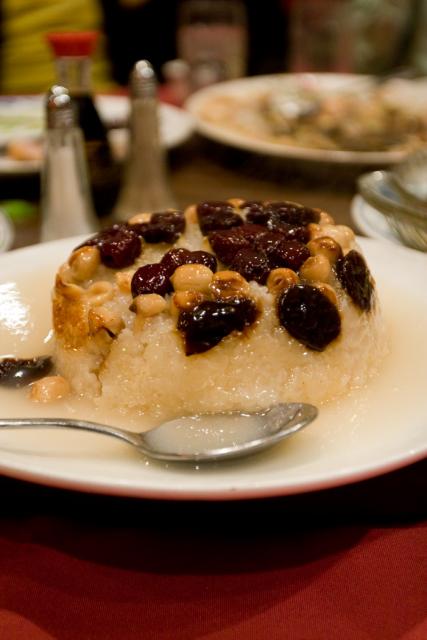 Eight treasure rice. The most important Chinese New Year dish, composed of eight different "treasures" in sweet, glutinous rice, similar to a rice pudding. I can't remember all eight of the treasures but they included dates, raisins, gingko nuts, peanuts and prunes.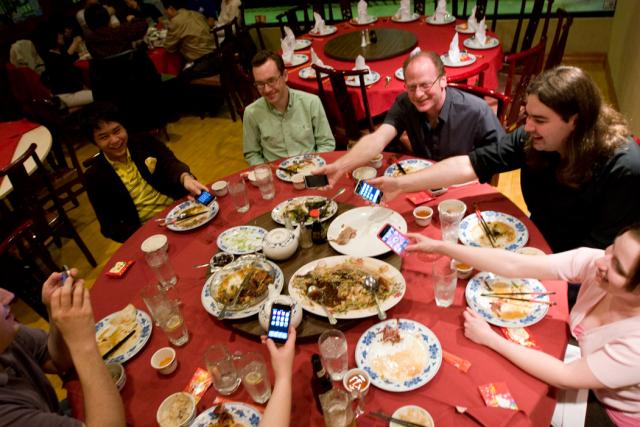 We all have iPhones!
Pao's is a really terrific restaurant. If it was more conveniently located I would come out all the time.
We raised $32 for the Society at this event.
Thank you everyone for coming out. The Year of the Rat is shaping up to be a delicious one.
Edited by Kent Wang, 12 February 2008 - 03:46 AM.