I tried to post this last night, but either my server or then eGullet's acting funny, so I couldn't do that. I didn't have any dinner last night, unless 3 raspberry cookies and countless glasses of water during the photography course count

But I did have a lovely cafe lunch. I met some of my colleagues at Park Cafe in Kadriorg. Kadriorg translates as Katherine's Valley and the park and the palaces were built upon the orders of Russian Czar Peter I in early 1700s (Swedish Kingdom, to whom both Estonia and Finland 'belonged' at the time, lost Estonia and parts of Finland to the Russian Empire in 1710 after loosing the Nordic War). A classic Viennese style cafe was opened in one of restored buildings in the park early this year, and it's become one of my regular places, especially during the weekend, when one can walk around in the surrounding park. Here's the cafe:
The place is run by a young couple - the wife is Estonian and the husband German, who's got the German 'konditormeister' certificate. We visited the place during its first opening week, and were slightly disappointed then - the menu was combining cakes, soups, and salads, and wasn't really saying anything. Within few weeks, however, they downsized the menu, which now has just a huge range of cakes, tortes, sweet and savoury pastries, as well as hand-made chocolate truffles and ice-creams. Much, much better: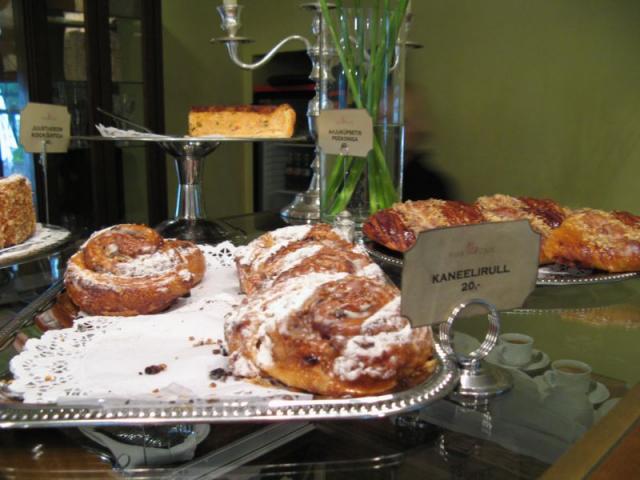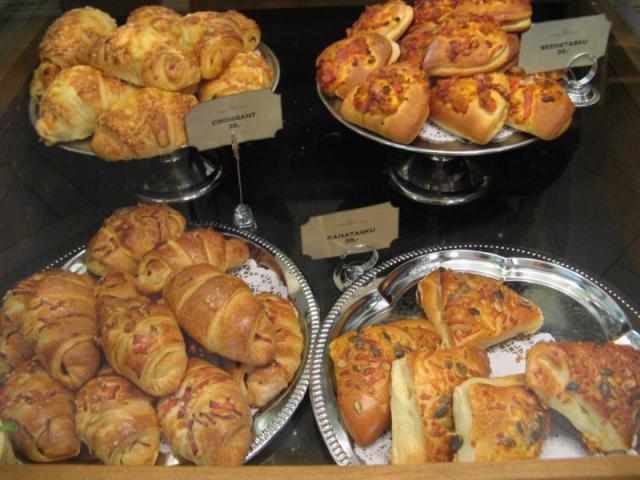 And finally, here's my lunch (and the only afternoon meal I had) yesterday. A cup of
elujõu tee
or 'life strength herbal tea' (peppermint, stinging nettle leaves, marigold, blackcurrant leaves, iron grate), a ham and cheese croissant and a slice of very nice sour cherry torte: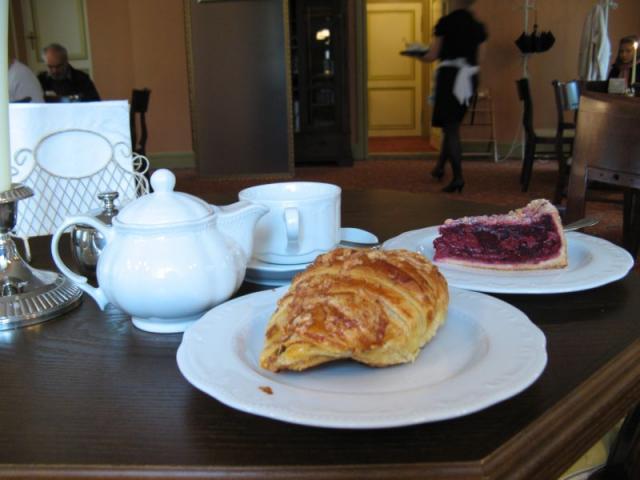 Note the cute waitress' outfits from 1930s

Edited by Pille, 22 September 2007 - 10:59 PM.