My brother's brother in law is visiting from Lebanon. It was communal dinners for a few days.
Dinner at my brother's house: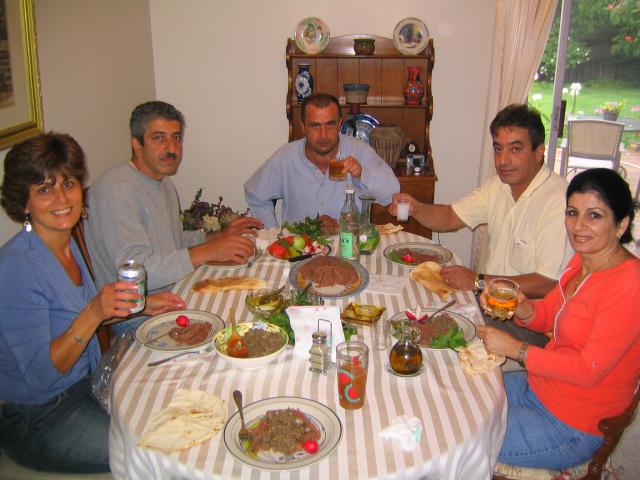 The main dish. Raw Kibbi made with ground top sirloin, onions, marjoram, salt and cumin and very little cracked wheat.
Served with an assortment of fresh as well as pickled vegetable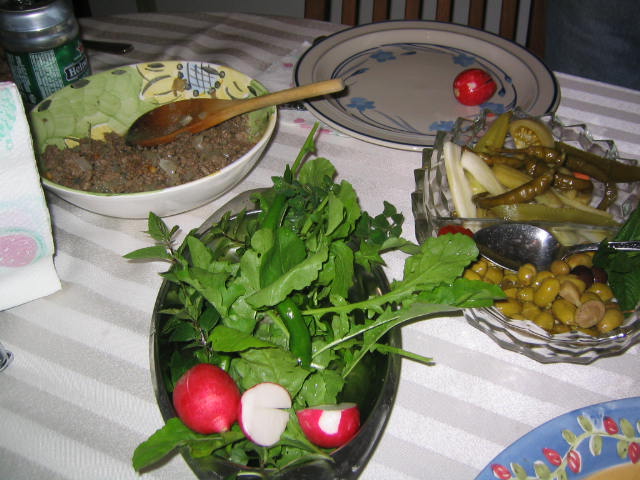 On the plate the kibbi is topped with new Lebanese olive oil and enjoyed with Arak for the men and beer for the women.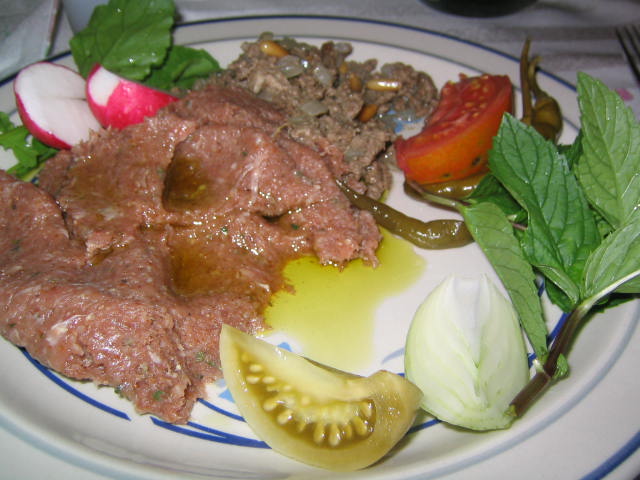 The next day dinner was at my house.
We served fried trout, Lahem mishwee with tarator fried bread and french fries.