So here's a couple shots of the garden now...
This is a shot of the same 3 basil plants as before, growing out of a 1" rockwool cube - it's become a hedge!!! The leaves range from 3-5" long and are super fragrant. (BTW, please excuse the mess!)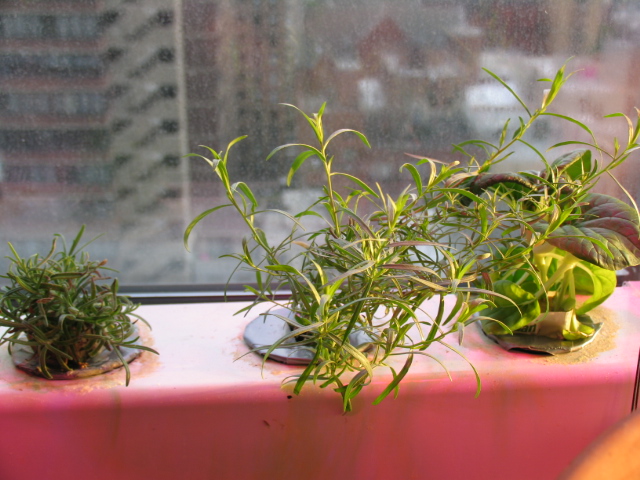 L-R: Rosemary, tarragon (cloned from another plant, not from seed), and bok choi
Pretty soon, I'll have limes!
Edited by KennethT, 04 July 2012 - 08:40 AM.