I'm now the proud owner of a large BGE as well as the mini that I bought in the summer. My large arrived at my home the day before I was to leave for 2 weeks working up north and it only made it as far as the garage. It still has to make it around to the back yard where it is going to live - but that is going to require some serious planning and slugging to get it there.
Meanwhile I have my mini to play with while I'm up here in Little Current. Somewhat limiting in terms of what you can cook on it given the size - but that just adds fun to the challenge.
Today I roasted a red pepper for a cooking project we have planned for later in the week and I cooked a smaller spatchcocked chicken (couldn't buy the nice big capons we saw in the store). I rubbed it with olive oil and Dizzy Pig Raging River rub (a sample I had acquired when I purchased my large BGE).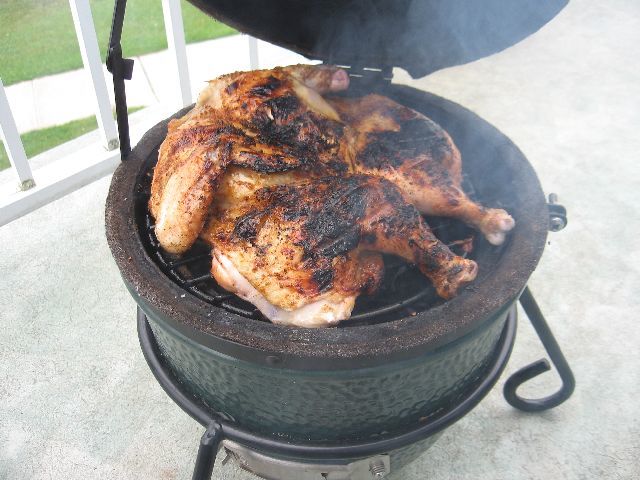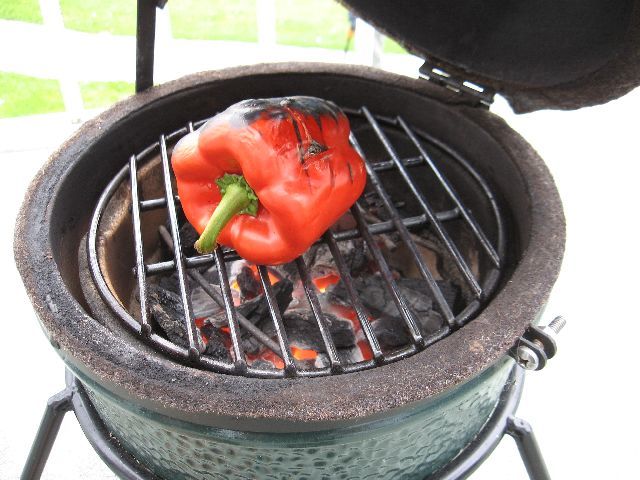 So anyone else want to show off what they are making on their BGE?