I've attempted to make this 3 times, with 3 different degrees of success/failure. The best try had 2/3 crisp crackling skin, the other third rubber. What I can't understand (or can't accept) is why I can't get the whole piece of skin to crackle and crisp?
Pour boiling water over skin - check
Poke holes all over - check. I think the last I did was 2 million pricks.
Brushed vinegar over skin (a friend's tip) - check
Rest and let dry - check. I've let it dry uncovered in the fridge for 4 - 12 hours.
High initial heat - check
Then lower heat - check
Only consolation is all of them (if not for the skin) tasted so GOOD. Sigh, it looks so lurvely bubbling and blistering in the oven.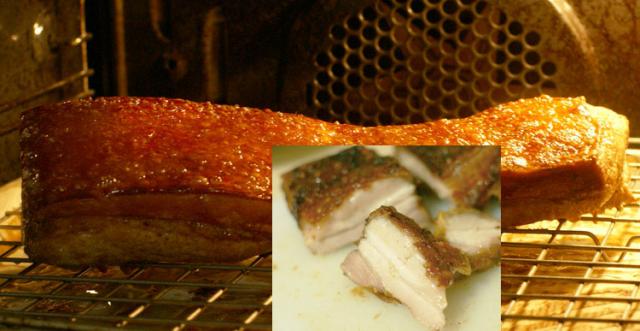 Help.