Just got back to the hotel after the first day of the 2010 chocolate conference. Steven Lebowitz has done a stellar job of putting together this conference for us here in Gaithersburg, Maryland.
A bit of a crisis to start the day - eG was down!!! Making it impossible to figure out where we needed to be and at what time. I remember worrying a lot last year when I was organizing it that something like that might happen - and indeed it did. Fortunately I had Steve's outside e-mail and was able to contact him and figure out where we were meeting.
So we started the morning meeting for dim sum at the New Fortune restaurant. An excellent variety of the classic dim sum offerings - there was something for everyone - one of my favourite ways to graze.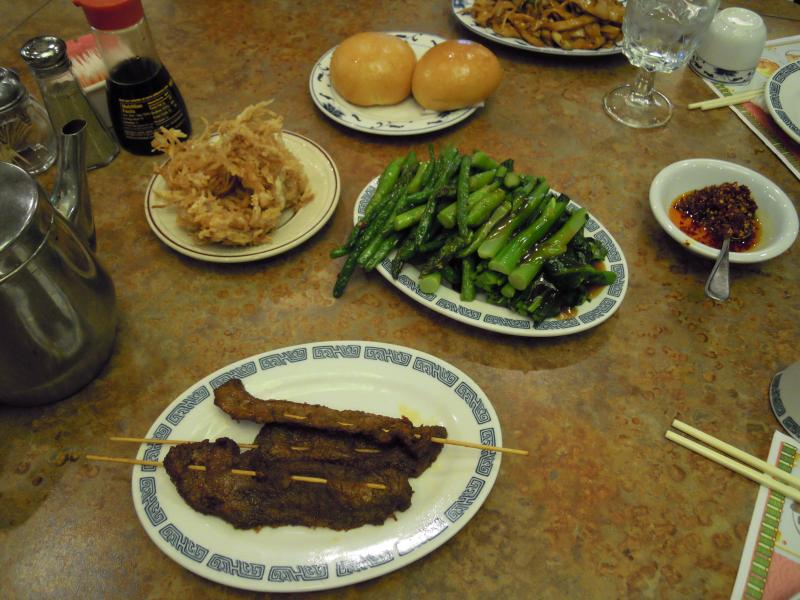 People trickled in, more food getting added to the tables until it was time to head over to Albert Uster. There we were met by Amanda Haba - one of the corporate pastry chefs. She was assisted by another excellent pastry chef - who's name I will have to leave for others to post - as I seem to have lost track of it.
They showed us a number of different items - salted caramel macarons, nougat (made with crystallized flowers), a couple of different bon bon fillings and showed a few different decorating techniques for molded chocolates. A small showpiece flower was produced as well.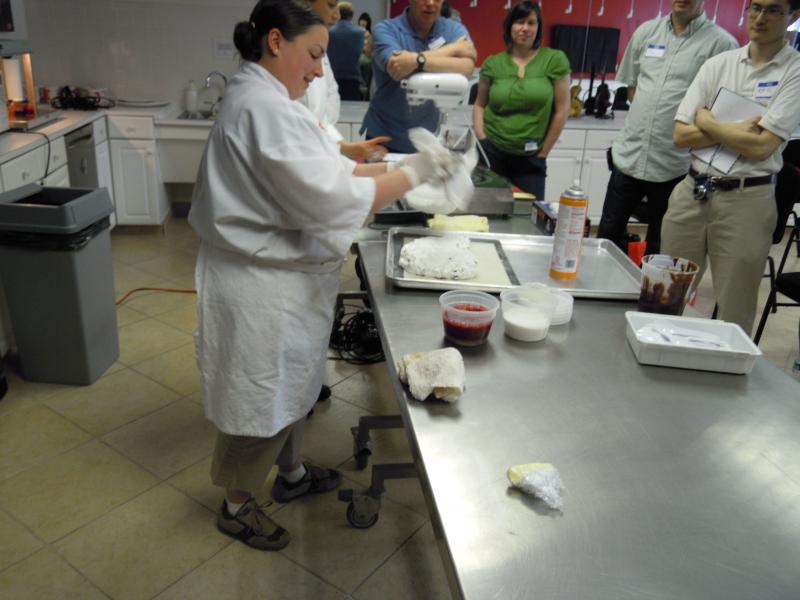 Here is Amanda using oiled gloved hands to incorporate the inclusions into the nougat. Tip of the day - use an alcohol dipped knife to cut nougat.
After purchasing a couple of things at Albert Uster, and getting all the supplies out of Stevens car into the school for tomorrow's classes - we got a bite of dinner then met up for a little look at what everyone has been making. There was a nice selection of wines (3 ice wines and at least a couple of nice reds that I noticed) and a huge quantity of chocolates, popcorn and munchies. The popcorn that RobertM brought along was excellent - I'm going to snag myself a little more of that tomorrow!
Another hit of the evening was merlicky's caramelized white chocolate center - wonderful. The secret seems to be let it caramelize long enough. We all wimp out too soon!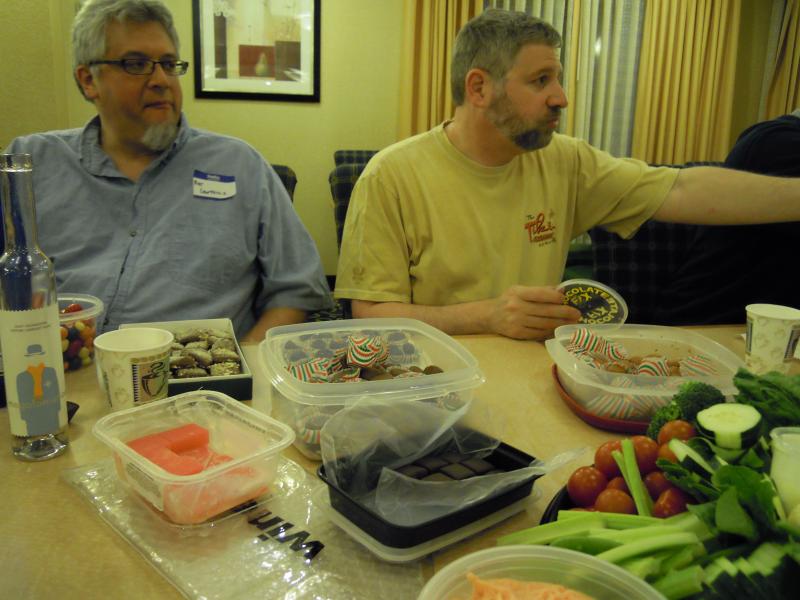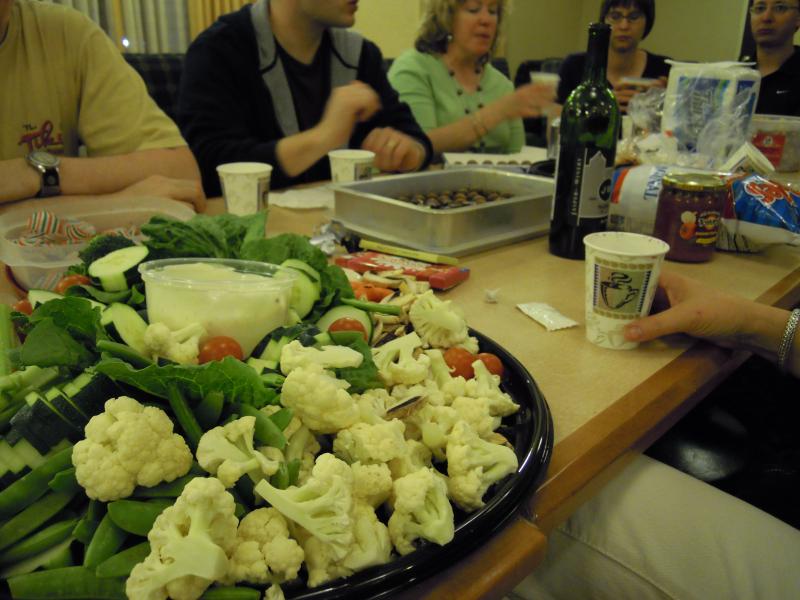 Didn't realize how small the memory on my new little camera is - so I didn't get a lot of pictures - and missed a picture of the 'care package' that Ilana (Lior) sent. The halvah was fabulous! and there were a variety of packages of various herbs and spices that I'm going to get a closer look at tomorrow (and perhaps make use of in my class). There wasn't any Ganache brand chocolates in there though!
Edited by Kerry Beal, 16 April 2010 - 07:42 PM.