Our Picks
Top content from across the community, hand-picked by us.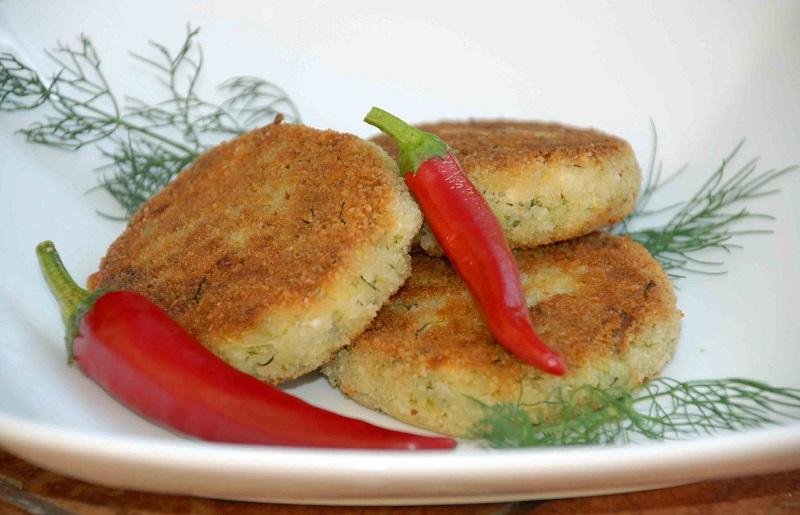 Kasia posted a topic in RecipeGullet,
Courgette cutlets

 

I found the recipe for courgette cutlets at www.gotujzcukiereczkiem.pl. It appealed to me at once for three reasons. Firstly, the courgette is my favourite vegetable. Secondly, cutlets, pancakes and crumpets are my children's favourites dishes. Thirdly, this dish is fast, simple and is always a success. You must not use FB while frying, because it may end with you ordering pizza for dinner 


The cutlets are mild and their flavour is spiced up with feta cheese. You can complement them with your favourite herbs. In my kitchen there is always basil, dill, peppermint, rosemary and thyme. This time I chose dill (in accordance with the recipe) and thyme.



Ingredients:

400g of courgette

1 egg

150g of feta cheese

110g of breadcrumbs (+ 4 tablespoons for the batter)

2 tablespoons of minced dill

1 tablespoon of thyme

salt and pepper



Wash the courgette and grate it. Add salt and leave it in a bowl for 15 minutes. Drain it then mix in the egg, feta cheese, breadcrumbs and herbs. Spice it up with salt and pepper. Make small cutlets with the mixture and fry in oil. Serve with natural yoghurt.

 

 
---
liamsaunt posted a post in a topic,
What do you do with all those leftover cheese ends in the fridge? How about cedar plank salmon, broccoli, and very rich mac and cheese?

 
---
weedy posted a topic in Cooking,
One of our members is having trouble getting Lardo to melt evenly --
can you help? https://forums.egullet.org/topic/155384-melting-lardo/
---