I woke up this morning at 5:30 with a very painful cramp in my left leg. I had no choice but to get up and limp around hoping to unfreeze the muscle in question. It took a while.
During my hopping /  limping / stumbling peregrination around my place, it struck me that, despite it still being the middle of the night, I was in dire need of breakfast and knew exactly what I wanted. Something I rarely eat.
A boiled egg sandwich.
Fortunately, I am the proud possessor of a clutch of very fresh chicken's eggs. I have met the chicken in question. So I boiled one then sliced and sandwiched it between slices of home made bread.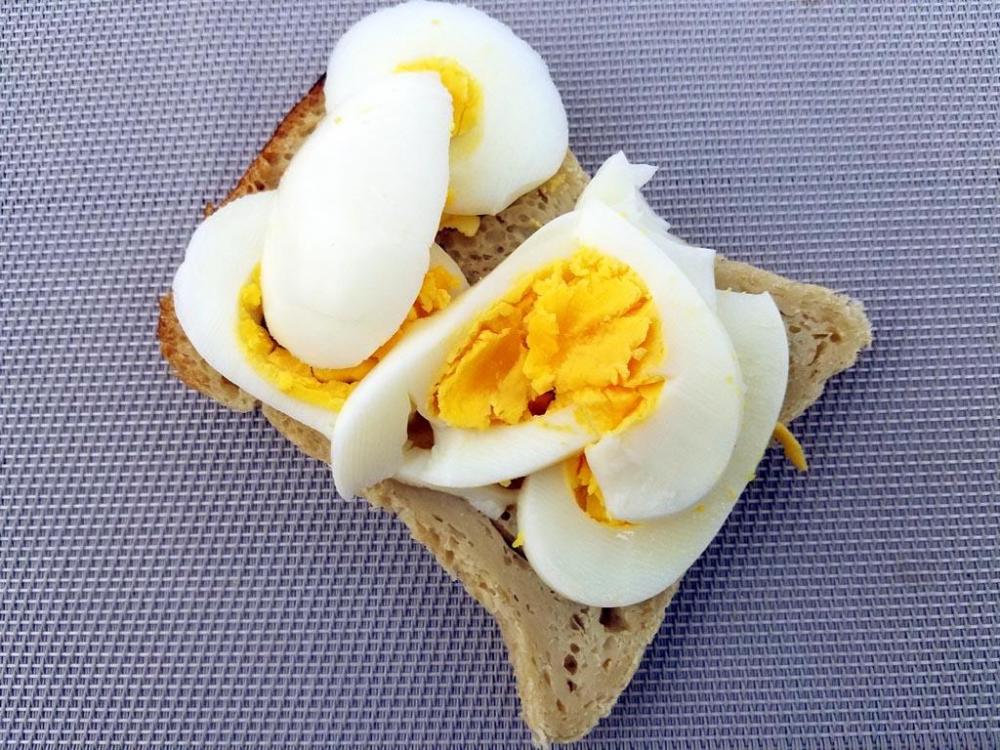 You may detect a lack of butter, but actually there is butter hiding under the egg. It was too fridge hard to spread, but by the time I had salted and peppered the egg, it was beginning to melt and spread itself.
I then cut it into two manly pieces. None of your effete triangles for me! Served with a strong black Indonesian coffee - a gift from a friend who just returned from there.