Fancy mid-summer themed dinner for my father's 75th birthday.  Gelatin was on sale, Alaskan king salmon was definitely not and there is an abundance of eggs.
King salmon pastrami.  Crusted with mustard seed, fennel, chili, lemon zest and dill then smoked.
Eggs in smoky chicken aspic. With a slice of radish and confit gizzard.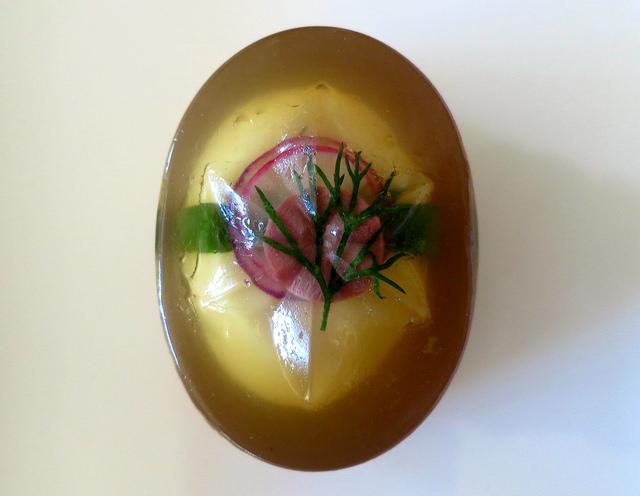 Pickled eggs with artichokes, cucumbers and cauliflower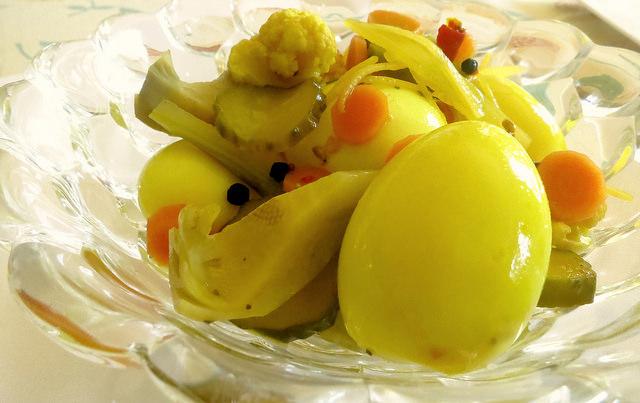 Alaskan king salmon ballotine.  Stuffed with shellfish mousse, pickled radish scales and white wine aspic.