Can you spot the ringers in this lineup?  
Re-purposed smoked then fried wings and trademarked (pending) Franken Flats and Thunder Drums.  After seeing the prices for wings in different regions of the country I thought maybe faux wings at a lower price point could be an alternative (tongue firmly in cheek). This cookoff has definitely given me a new appreciation for braised and stewed wings but hasn't moved the needle so to speak for fried.   Great to mediocre fried wings are readily available but otherwise wings as a dining choice are non existent. 
As for the ringers a little fun with food.  The flat is a thigh minus the big muscle and the drumette is a drum stick with the bone sectioned or cartilage removed.  The boneless was stuffed with pork sausage.  The Franken Flat was absolutely the star of tonight's supper.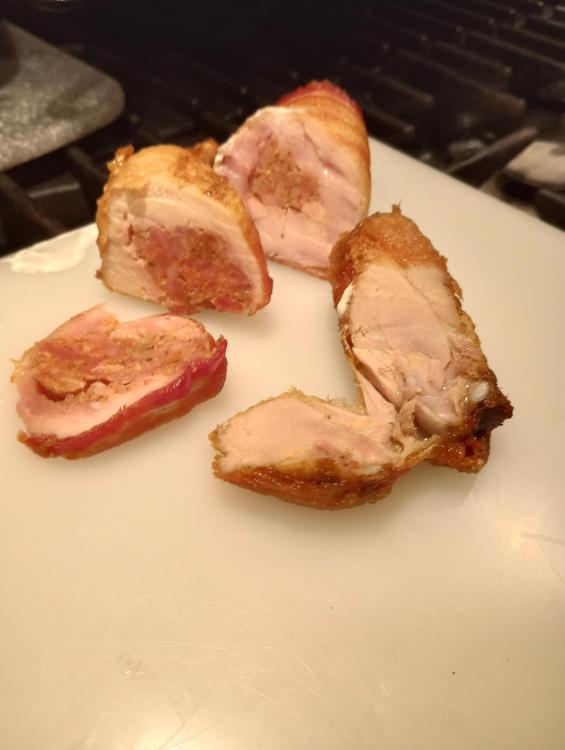 Here's a few photos in the evolution of the FT and TD's