25a. 肠 (cháng) – Sausage
Of course, apart from cured meat to make bacon, meat can be preserved by turning it into sausages. There can be very few countries which don't have their own versions and China is no exception.
A variety of Chinese sausages
肠 (cháng) means 'intestine' but also is used to refer to many sausages, as they were originally encased in (usually) pig's intestines. Most home made and traditional sausages still use natural cases.
I guess the most famous Chinese is S*:腊肠 / T*:臘腸 (Mandarin: là cháng), the Cantonese sausages often known around the rest of the world as Lap Cheong (the Cantonese name). But there are many more.
Here are a few of those I come across regularly.
First let me say there are around four huge companies which process meat. Their products are indistinguishable from each other. In fact, they have all perfected the art of making their products all taste  all the same – basically of nothing. These I am going to ignore, because I do. Industrial crap.
I'm only, for the most part, interested in looking at hand made (often home made) products. I see most of these in the streets or in markets. Here are a few images. Unless noted otherwise, these are la chang.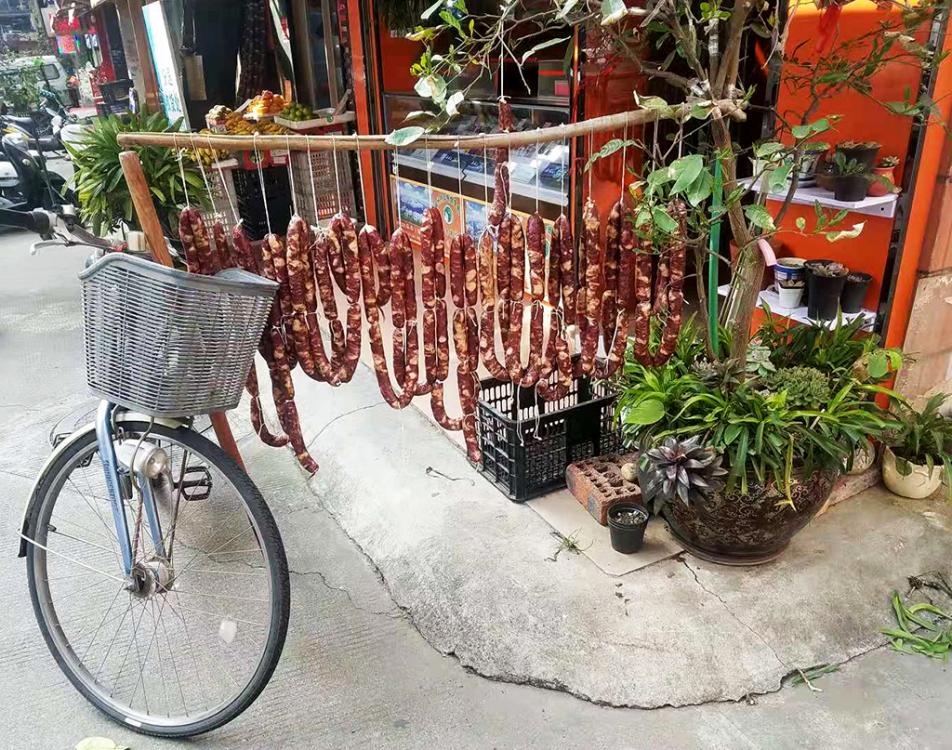 These belonged to the owner of the shop behind which is a local tobacconists. Home made.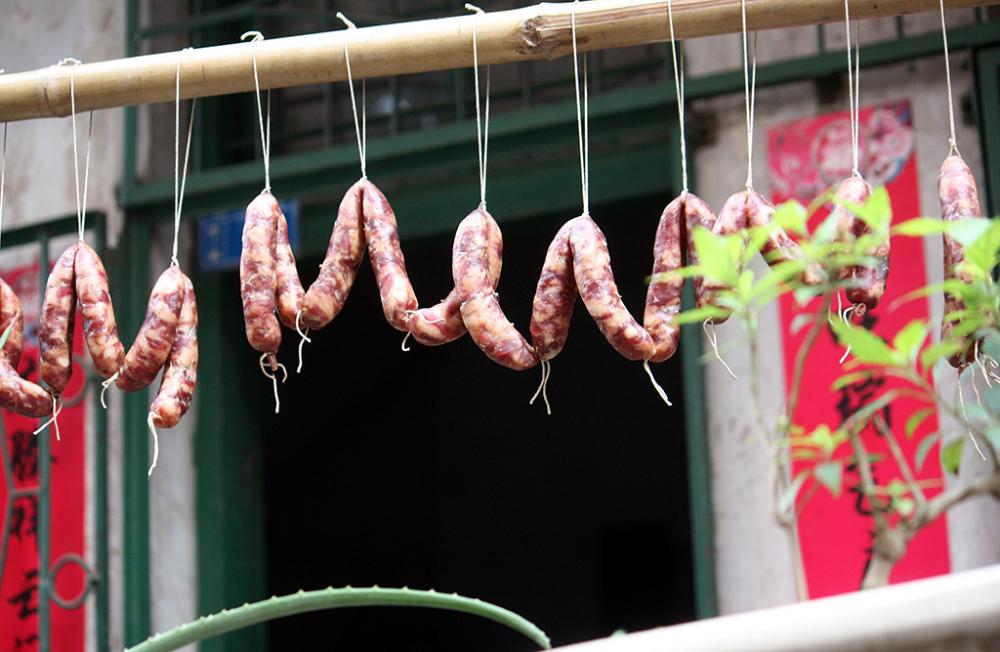 Too fatty for my taste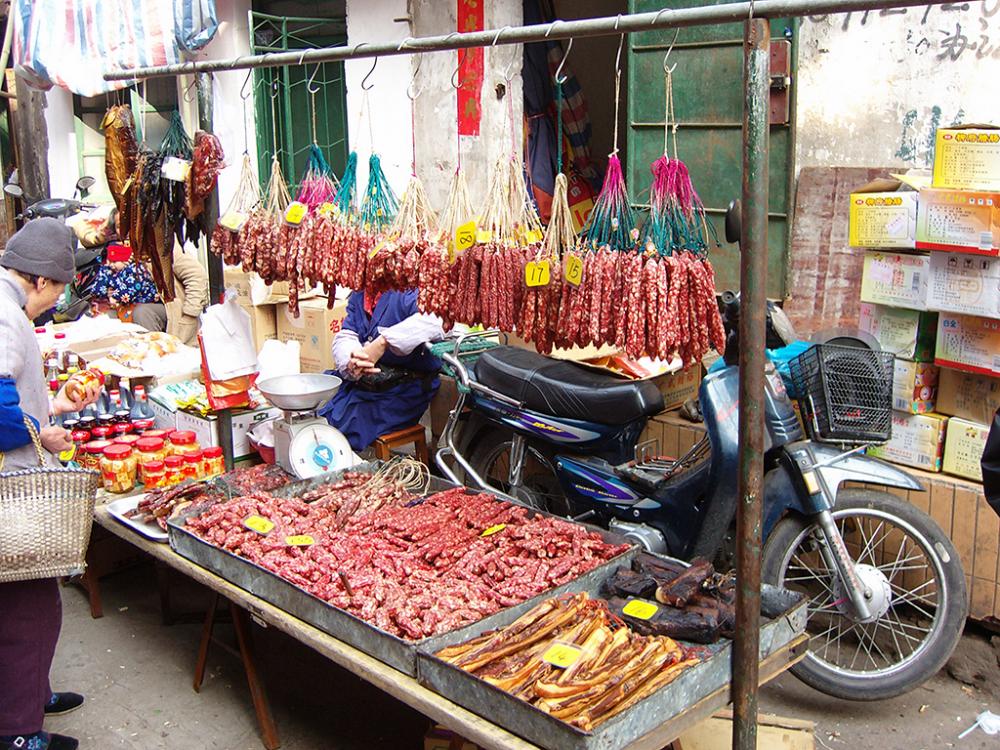 Market stall - still hand made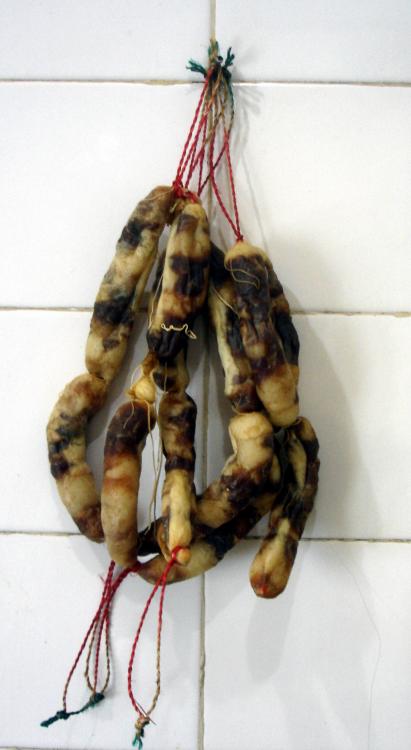 la chang, home made by the family of a Liuzhou friend whose mother is Cantonese. These were hanging on my kitchen wall.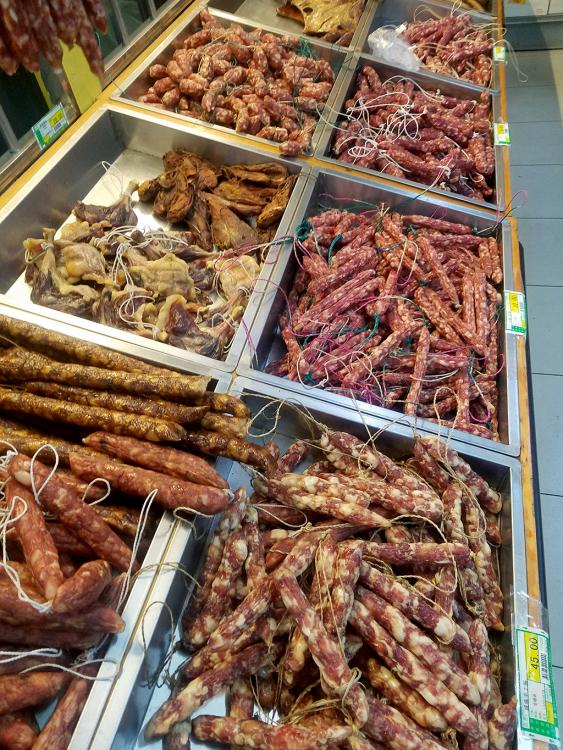 la chang in a local supermarket. Still hand made.
These above are cured and smoked sausages from 白色 (bǎi sè), a city in the west of Guangxi, bordering Yunnan and Guizhou provinces as well as Vietnam. 80% of the population are of the Zhuang ethnic group. The sausages were hand made by my Zhuang friend's mother. They have been cured and smoked.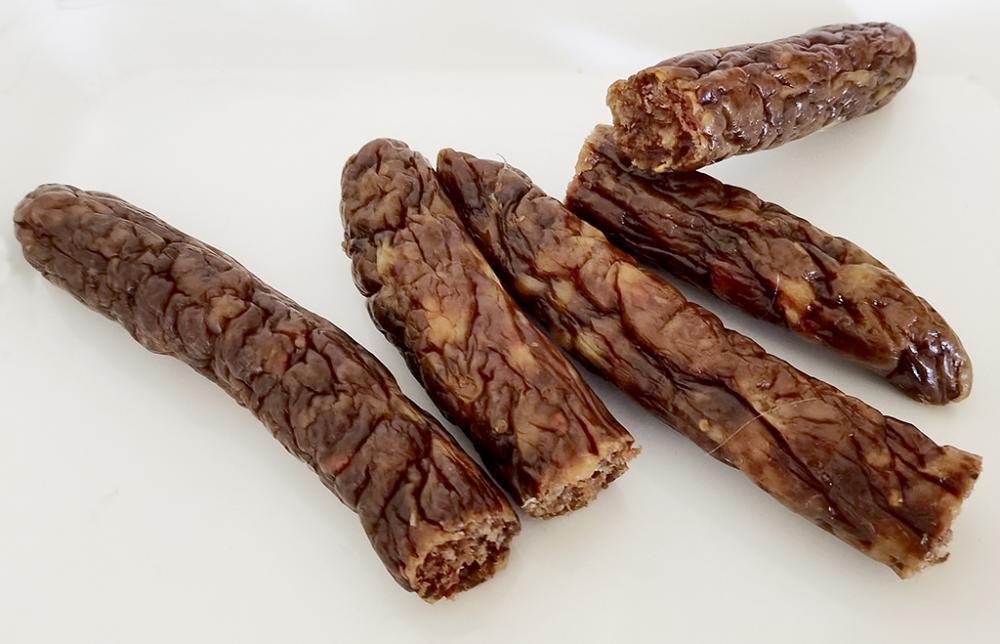 Sichuan Sausages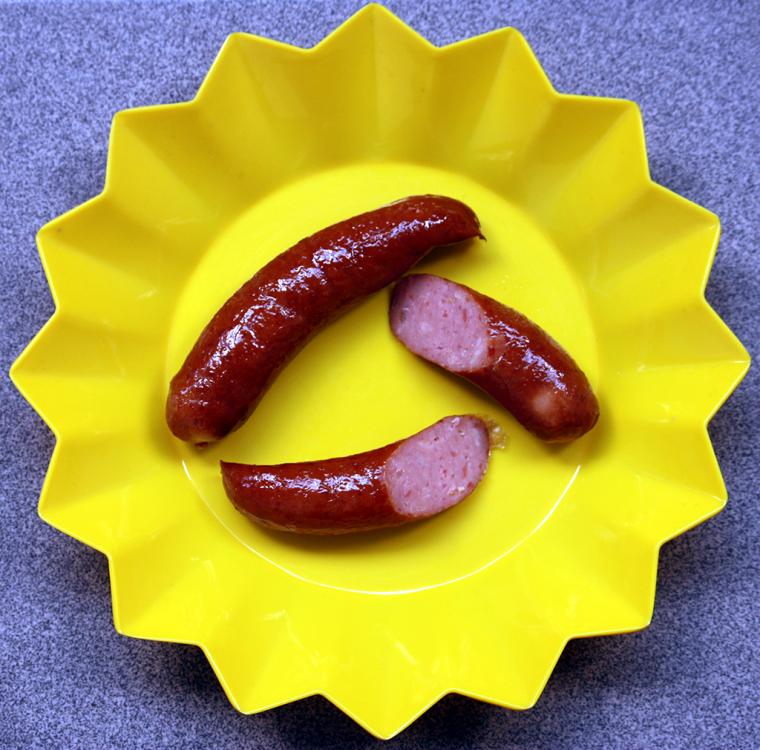 The above are from Harbin, capital of China's northermost province, on the border of Russsia's Siberia in north-east China. Freezing cold in winter. The sausages are known as 荷尔滨红肠 (hé ěr bīn hóng cháng) or Harbin Red Sausage. They were introduced to China by Russians and closely resembly many East European types, especially those of Poland.
Also popular around China are 血肠 (xuè cháng), blood sausage. I've sampled them in many parts of China. Usually pig's blood mixed with rice, sometimes regular rice; sometimes glutinous rice. I've never seen blood sausage industrially produced. Always hand made.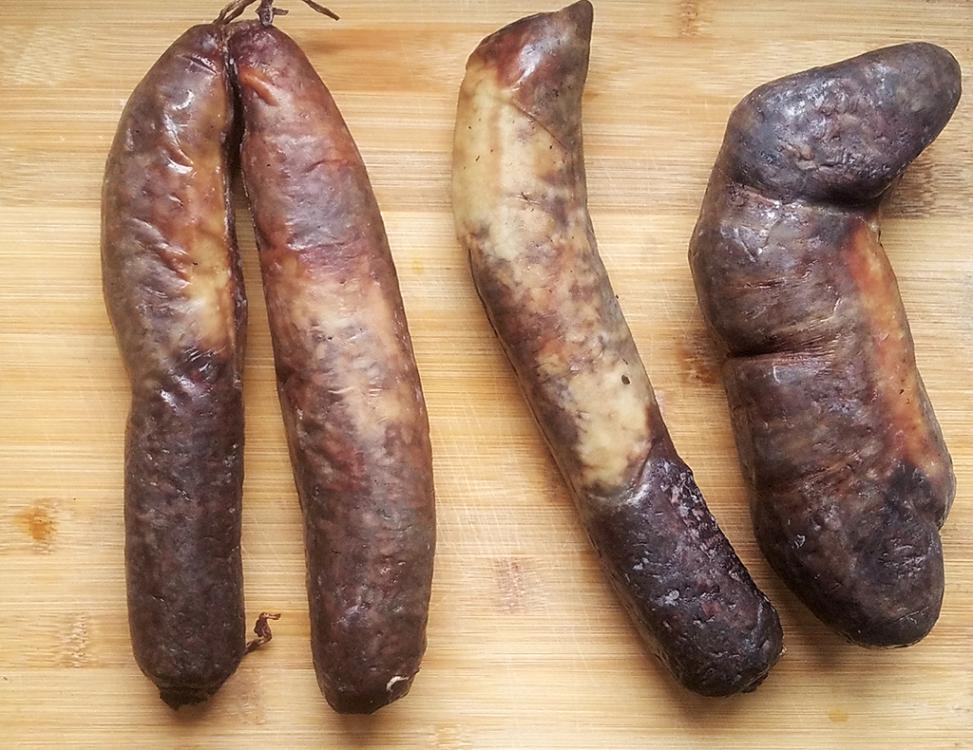 Hunan Blood Sausage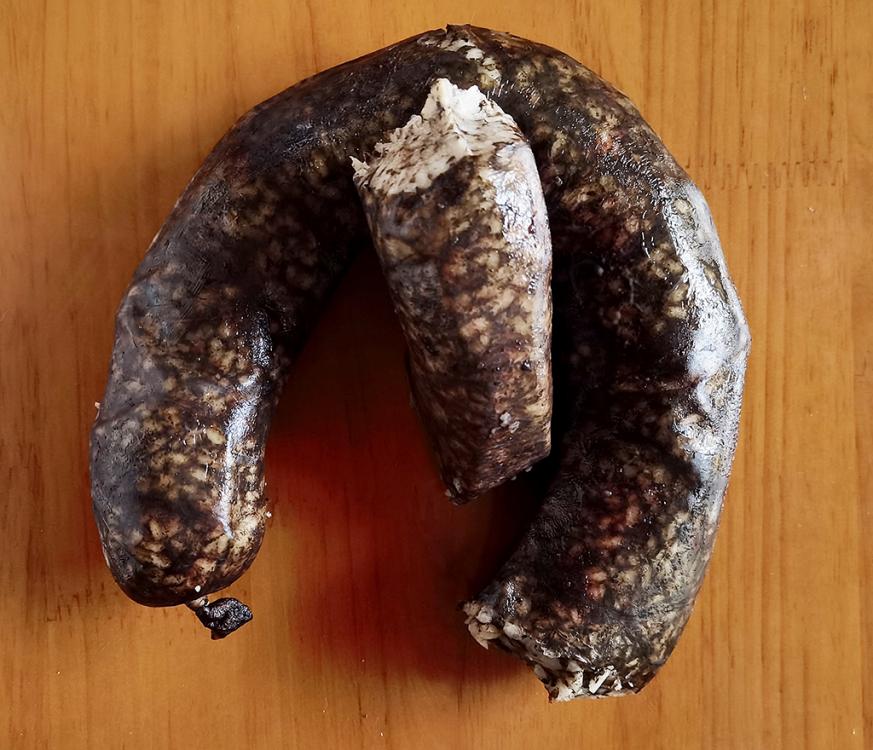 Blood sausage from the Korean ethnic minority in Jilin province, NE China.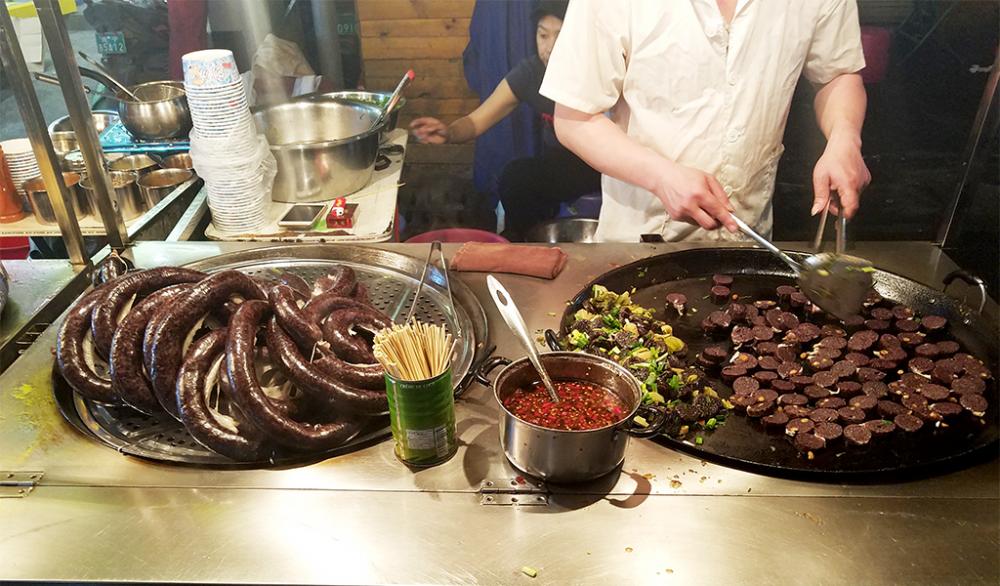 Blood sausage from a night street food  market in Nanning, capital of Guangxi.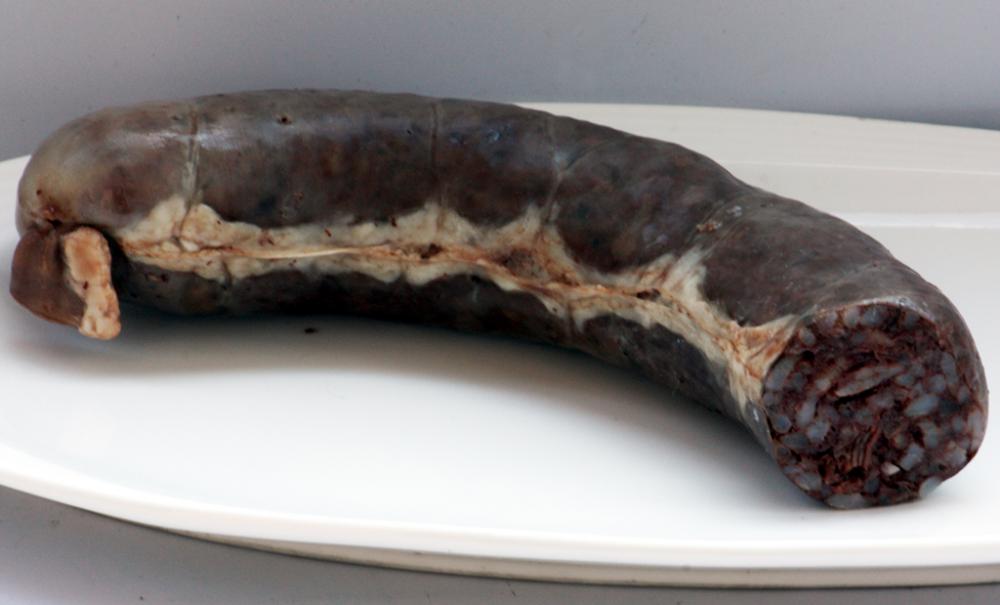 My favourite. The local variety. Made in 宜州 (yí zhōu), the city next to Liuzhou.
There are many more I've seen and even more I've heard of, but I haven't photographed. As I find them, I'll add them here in subsequent posts
*S: means Simplified Chinese characters as used in most of China, while T: is Traditional Chinese characters as used mainly in Hong Kong, Macao and Taiwan. Traditional characters are still widely used among the Chinese diaspora, although that is changing.