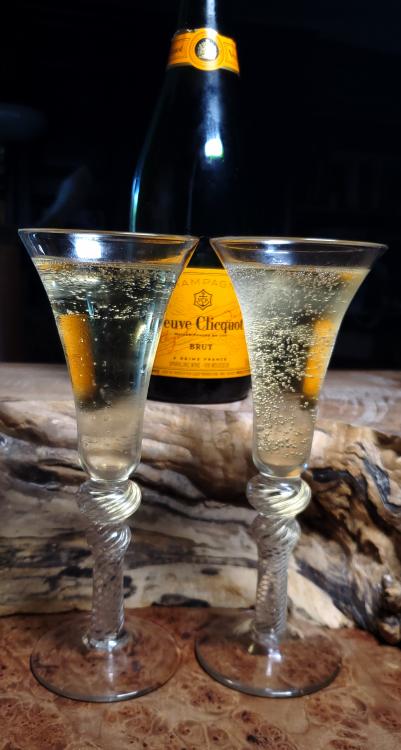 We celebrated Moe's 80th Birthday tonight with a bottle of Champagne.
I have love this man since I was 21 and he was 32.
Amazing how quickly the time goes by.
Dinner tonight was one of Moe's favourites. Just a simple prime rib dinner with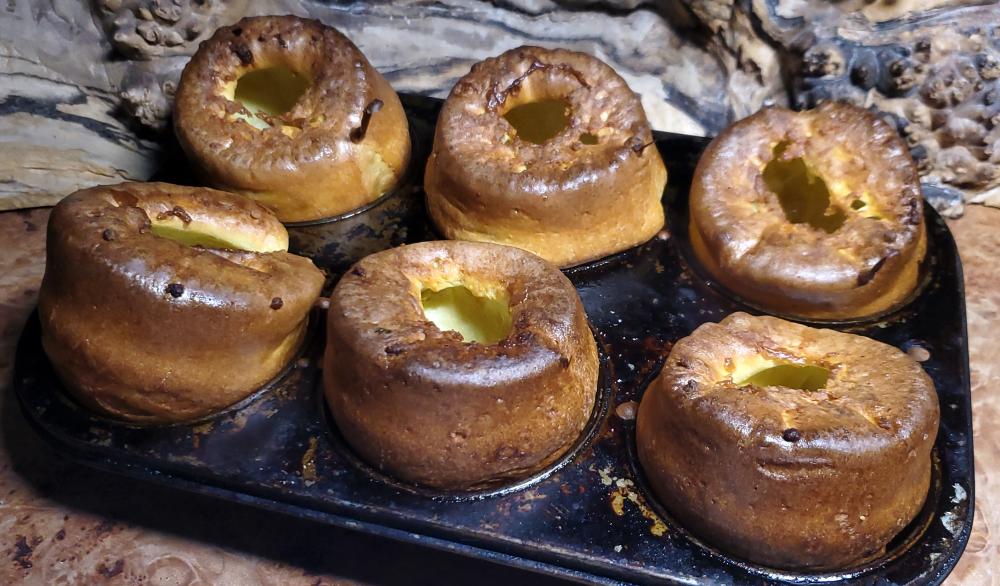 Yorkshire pudding, mashed potatoes and gravy.
 EDITED TO ADD:
Moe grew up in Windsor Ontario where strawberries were always in season in May. It was a tradition to always have something with strawberries on his birthday.

I've carried on that tradition for 48 years.

Thankfully strawberries have just come into season this week on Vancouver Island and I was able to get local strawberries. I vary the dessert every year, and this year went back to an old favourite.
Strawberry Shortcake.