SV pork belly
Duck pancakes in top left corner. To eat I sliced the slices thinly and ate them like tacos. This half kilo piece lasted 3 different meals.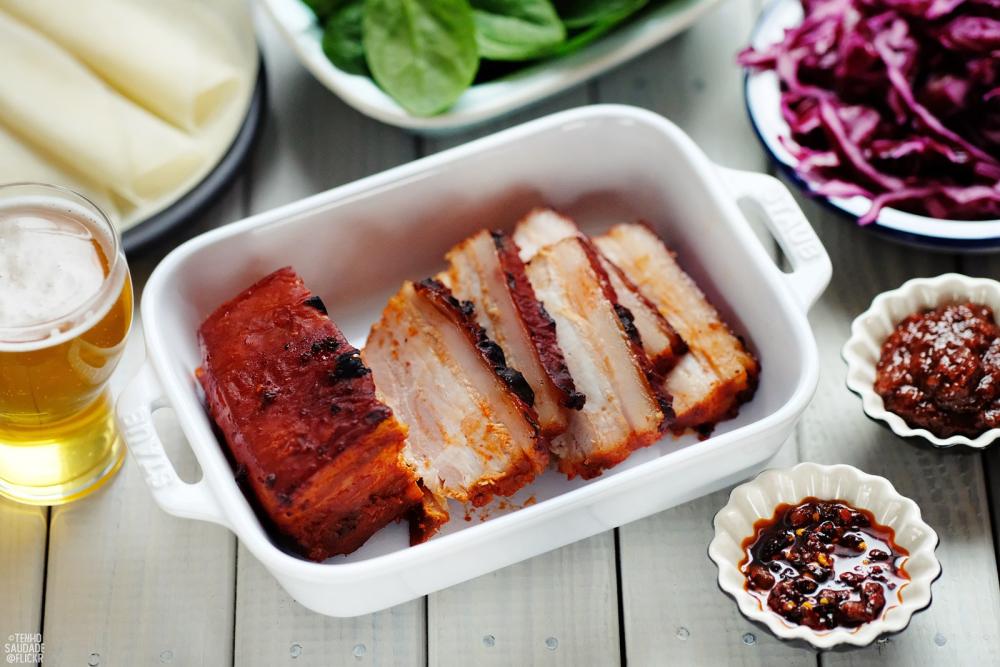 The beer
Some people like to eat till they drop, I like to go walking till I drop. Past Easter in Austrian Alps.
It's still safe to be alone in the Austrian woods.
Forgot this: croissant dough filled with chopped mixed nuts and poppy seeds. Unfortunately, the fine spring weather didn't last but I made the most of it. This is the first food photo made in the garden this year.