Busy day today so not much time for cooking. I was talking about one of my current favorite Thai restaurants, Fish Cheeks, and conveniently enough, they deliver.
My wife is addicted to their shrimp chips with nam prik pao - it's really shrimpy (shrimp paste).
One nice thing is that they change up their menu from time to time. Haven't seen this before: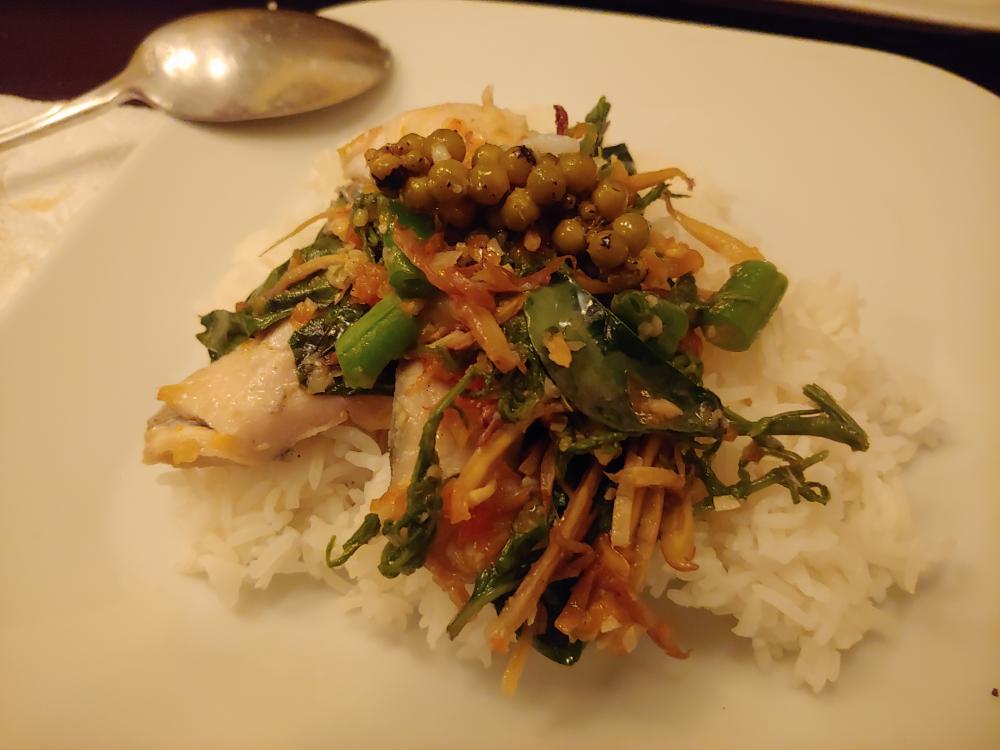 One of my favorite stir fries - grachai (finger root), fresh peppercorns and Thai basil made with trout which was completely boneless. It also amazes me how this can arrive still nice and warm but the fish was perfectly cooked and it took the delivery guy 20-30 minutes to get here.
An old favorite - branzino coated in red curry paste, wrapped in banana leaf and grilled. This fish was also perfectly cooked and had a great charred aroma throughout.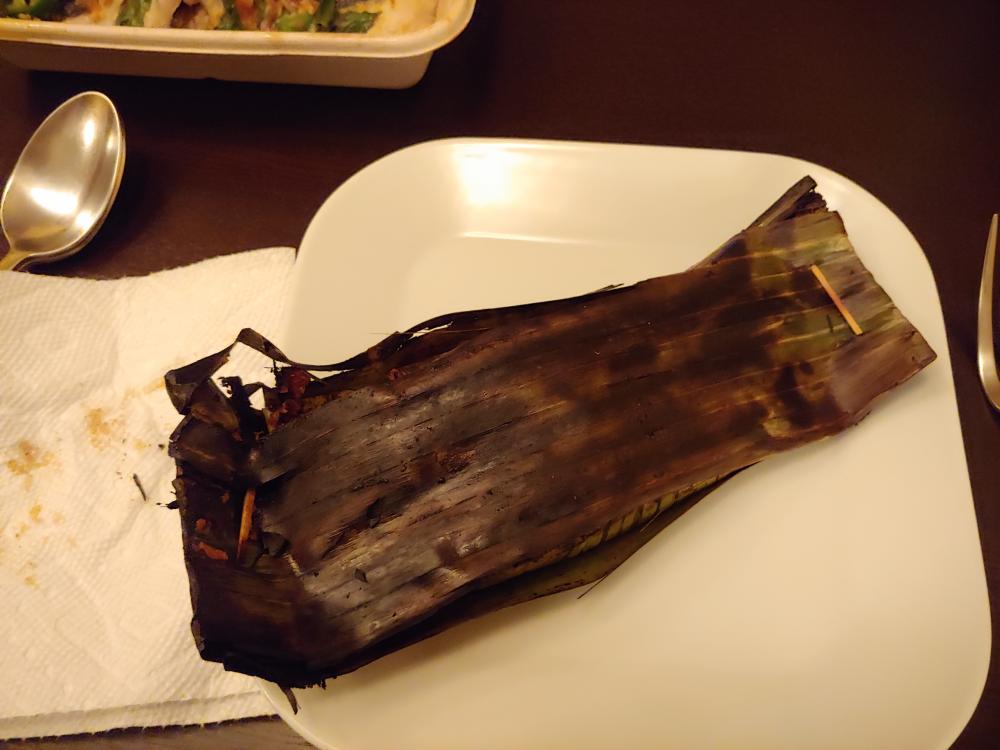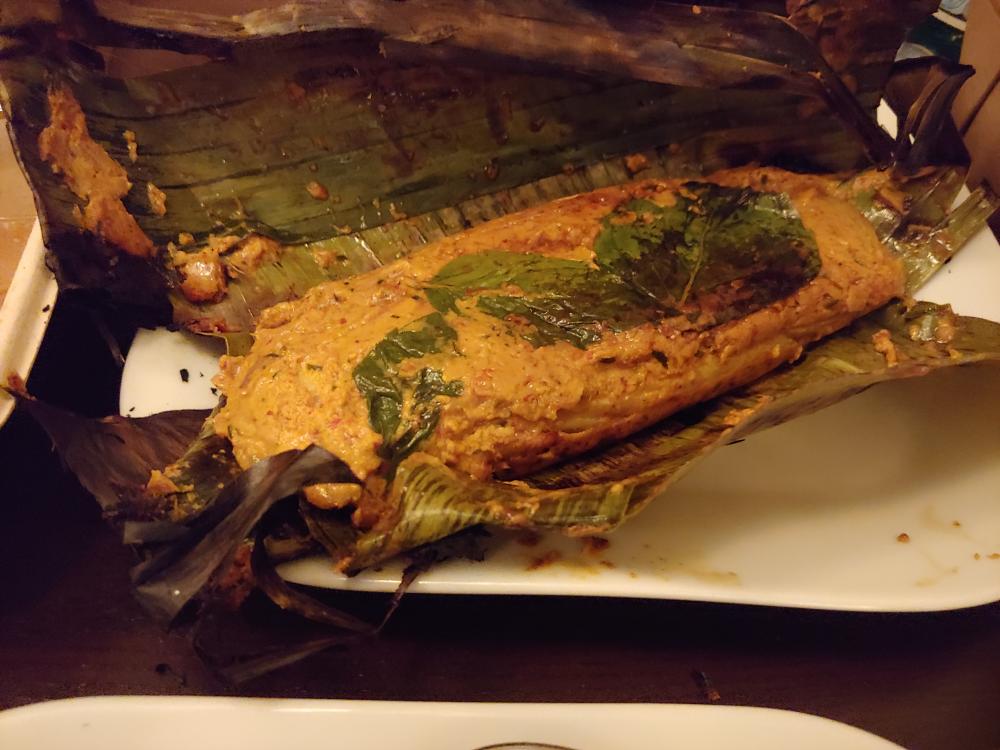 I did have time to make a veggie stir fry while we were waiting for the delivery...