Lunch was at Pepe's Pizzeria
Not in NewHaven , but W of Boaton :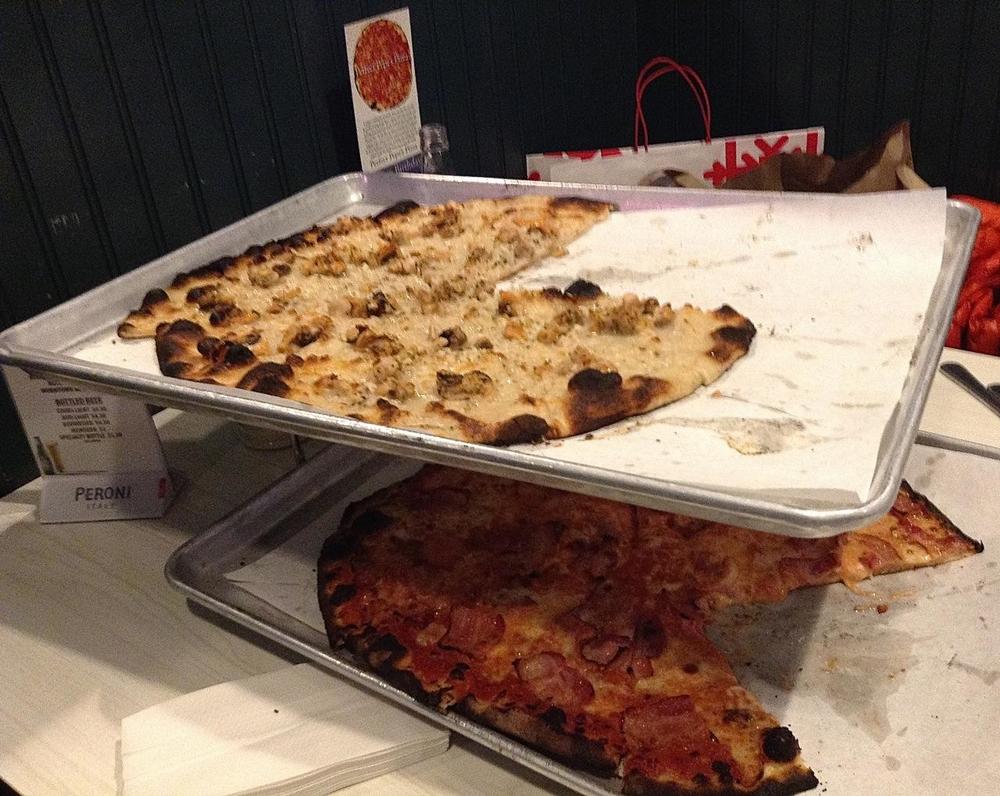 top is the mandatory White Clam
and botom Bacon.
superb crust
the WC was good to very good , while hot.   Clams , garlic etc
the bacon was superb.   as good as pizza gets.   good quality bacon w some smoke to it , but not overwhelming.
I have a little of each left.
about 3 months worth of NaCl right in front of you!
Id happily go back for the bacon pizza.
P.S.:    Pepe's seem to have 7 places now in CT , one in Yonker and one in ChestnutHill MA
very very good if you like thin crust pizza.