New Years Day 2018
Bizarrely for me, today I went vegetarian. Rest assured it was highly temporary and to placate a friend who is going through one of her food fad tantrums. Next week she will only be eating raw whale meat or something.
Anyway, dinner was more pleasant than I expected. Most vegetarian restaurants here like to recreate non-vegetarian dishes using vegetable substitutes. I can't figure why? If you want a steak, eat one. Don't make a pretend one!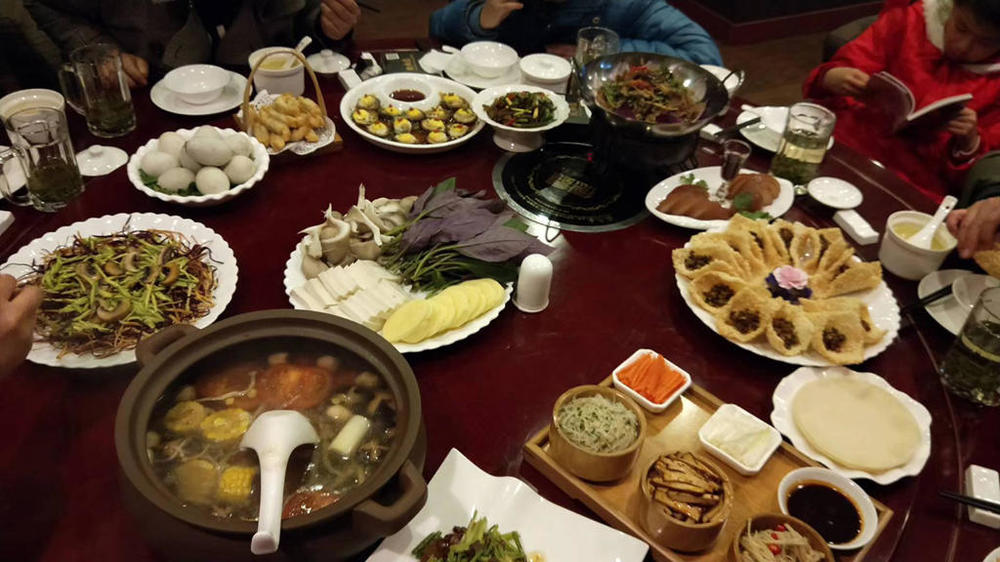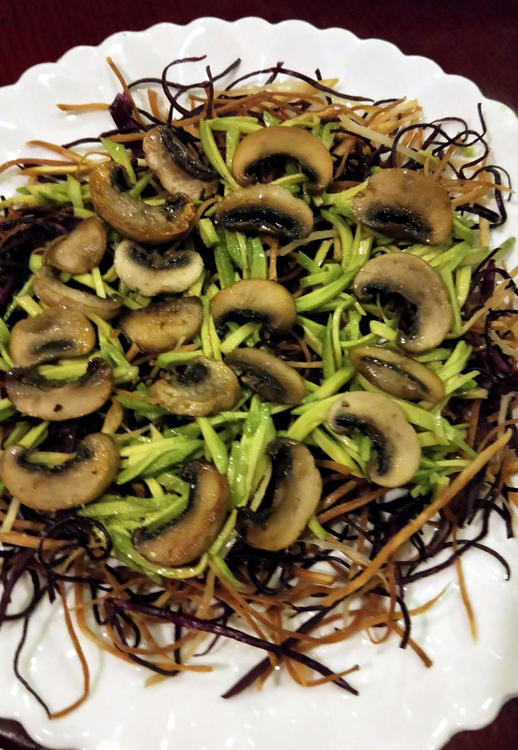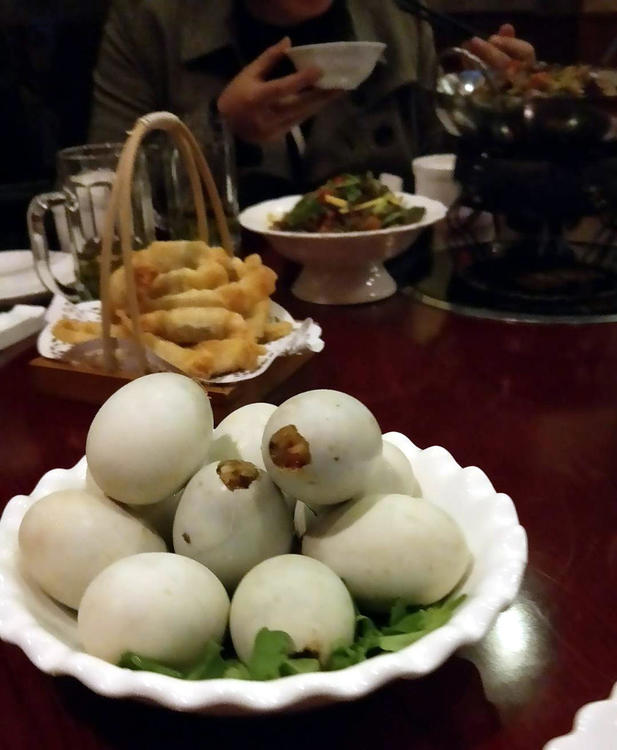 Don't know what half of it was, but it was OK. The "eggs" are sticky rice with a shell made from rice (somehow), I was told.
Then I went for a burger!