4 hours ago, &roid said:

 

eek, that's a shame 😬

 

How are they coming along now?
They are coming along nicely.  I've been seasoning them on the stovetop, a couple at a time, adding a layer when I think of it. 
In the photo below, clockwise from upper left, the N. 20 paella pan just got cleaned up and is ready for its first layer of oil, the N. 25 paella pan is done and has passed a fried egg test, as is the old style N. 20 saute pan.  Both received ~ 10 layers of oil.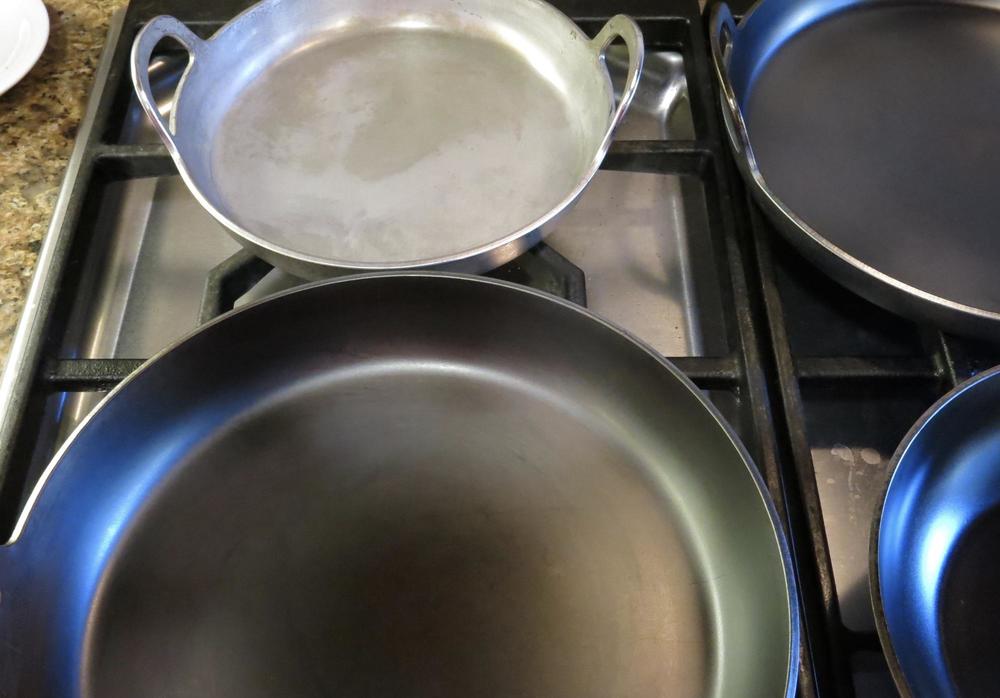 In the lower left, the new style N. 25 saute pan is somewhere around halfway done.   
You can compare that small paella pan to this photo I posted previously as it looked out of the box.  I tried to get the inside as clean of marks as possible but for the outside, I only scrubbed with steel wool until it felt smooth and not sticky.
I'll take another class photo when I'm done.