Yesterday, an old friend sent me a picture of her family dinner, which she prepared. She was never much of a cook, so I was a bit surprised. It's the first I've seen her cook in 25 years. Here is the spread.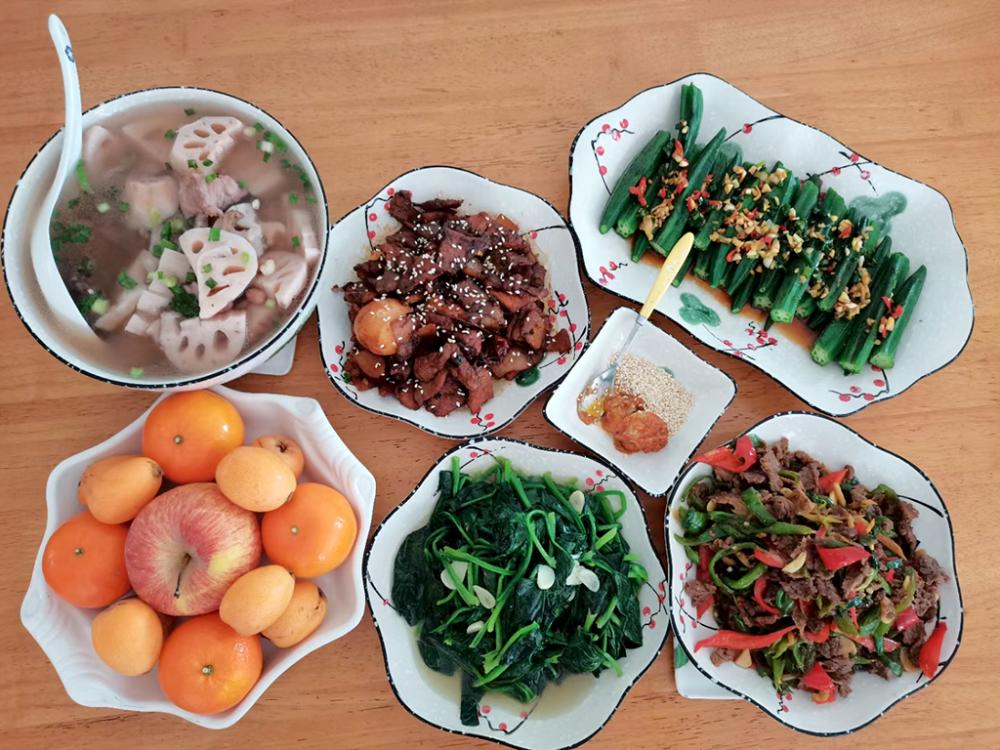 I immediately zoomed in on one dish - the okra.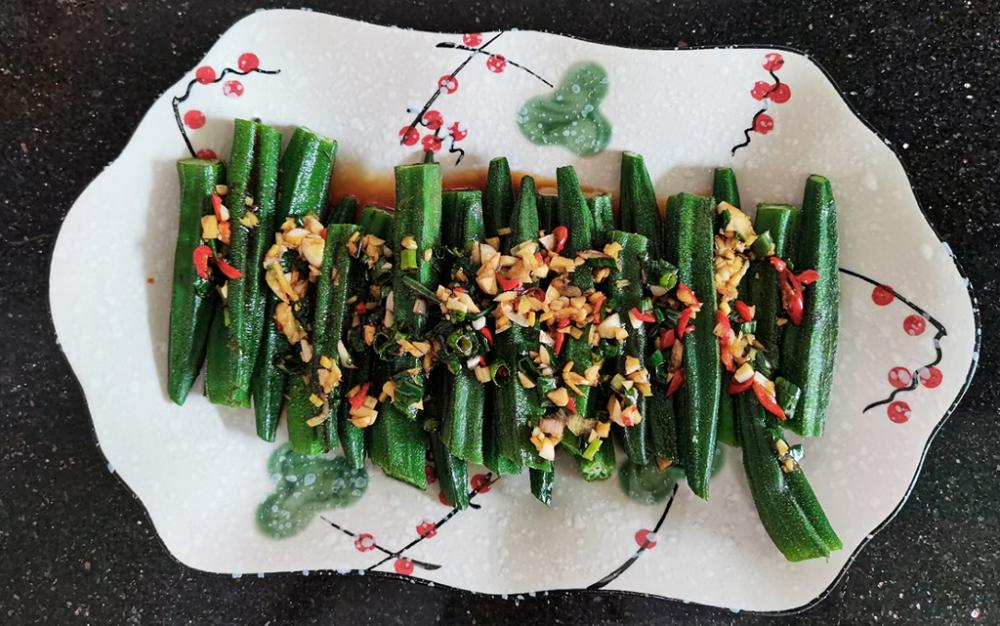 For the first 20-odd years I lived in China, I never saw okra - no one knew what it was. I managed to find its Chinese name ( 秋葵 - qiū kuí) in a scientific dictionary, but that didn't help. I just got the same blank looks.
Then about 3 years ago, it started to creep into a few supermarkets. At first, they stocked the biggest pods they could find - stringy and inedible - but they worked it out eventually. Now okra is everywhere.

I cook okra often, but have never seen it served in China before (had it down the road in Vietnam, though) and there are zero recipes in any of my Chinese language cookbooks. So, I did the sensible thing and asked my friend how she prepared it. Here is her method.
1. First bring a pan of water to the boil. Add the washed okra and boil for two minutes. Drain.

2. Top and tail the pods. Her technique for that is interesting.

3. Finely mince garlic, ginger, red chilli and green onion in equal quantities. Heat oil and pour over the prepared garlic mix. Add a little soy sauce.

4. Place garlic mix over the okra and serve.
When I heard step one, I thought she was merely blanching the vegetable, but she assures me that is all the cooking it gets or needs, but she did say she doesn't like it too soft.

Also, I should have mentioned that she is from Hunan province so the red chilli is inevitable.
Anyway, I plan to make this tomorrow. I'm not convinced, but we'll see.
to be continued