We got to the region a little different this year - we didn't go by our typical way by EVA airlines connecting through Taipei because it would have required an extra flight as EVA only flies to Jakarta, so we'd have to change planes again to get to Jogja.  Instead, we flew by Singapore Airlines direct NY to Singapore, and then flew by Air Asia direct to Jogja.  Singapore Air is a great airline and the food was great (shown on the Airline food thread), tons of entertainment options and the staff were warm and very helpful.  My only issue is the scheduling - the flight leaves NY at about 10:30AM and gets into Sing. at about 5:30PM the next day.  By leaving at 10:30AM, there is basically no chance of sleeping on that flight, except maybe for the last couple hours before landing.  Also, by landing so late in the day, it's hard to make any connections, so we stayed in Singapore for 1 night (not really a hardship for us as we love Singapore) and left the next morning.  The flight home though leaves at 11:30PM, which leaves plenty of time for a connection from wherever you're coming from, and then we had about 6-7 hours of hanging out in the city...
One final interesting thing about the flight - because of the issues in Middle East right now, it's recommended that airlines avoid flying over the region if possible, so SA's route basically took us straight north out of NY, over the North Pole (or really close to it), then down through eastern Russia, China, Thailand, etc.
Northern edge of Canada (I think)...
Landing in Singapore was as efficient as ever - and we were finished checking into our hotel in the city center about an hour after landing.  Since  we were really tired, we decided to have dinner in the food court of the mall around the corner from our hotel: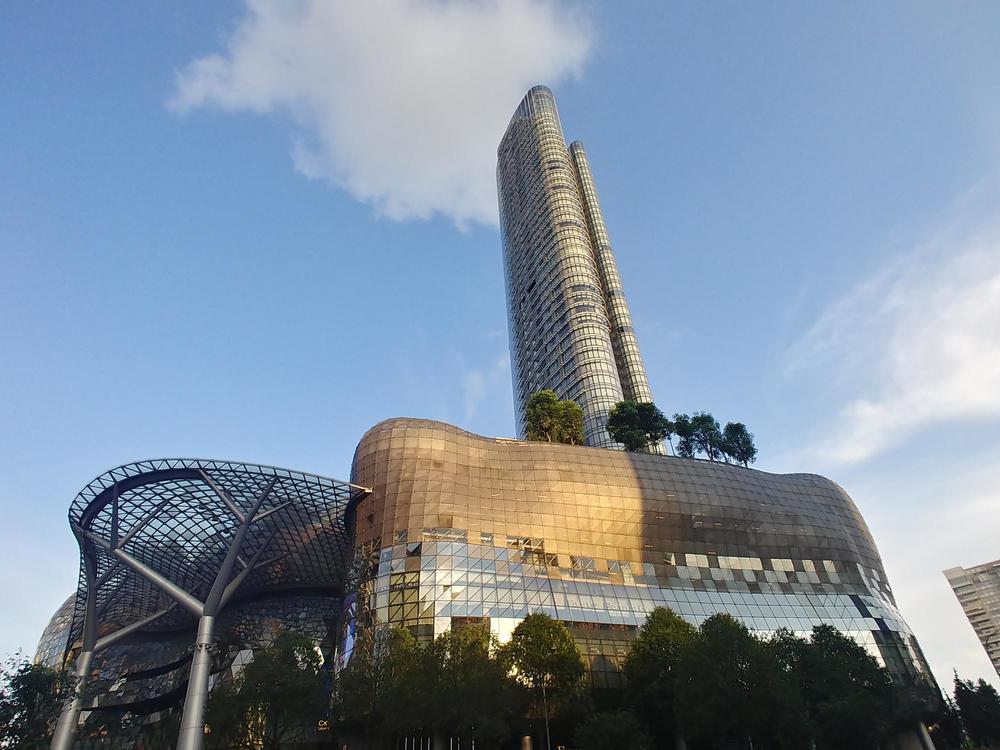 The Ion Center mall...
Entrance to the food court
The food court is set up like an indoor, air conditioned hawker center with tons of options.
We decided on some Prawn Noodles: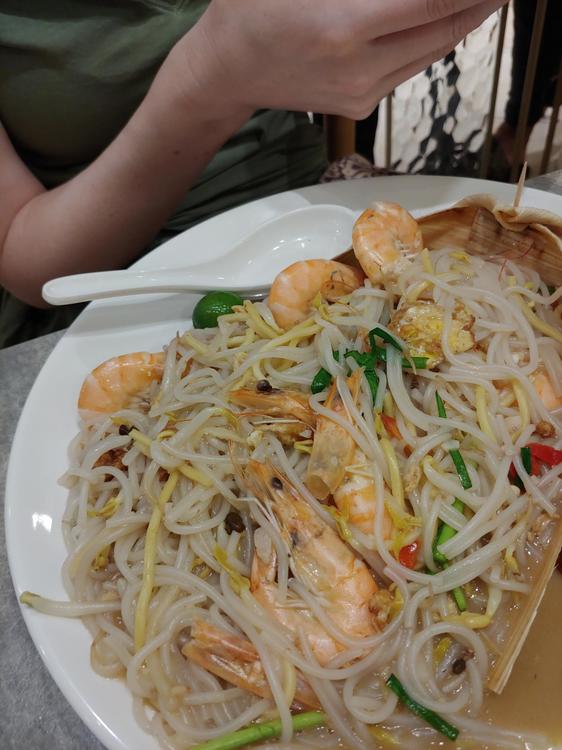 and Katong laksa, which was rich with coconut milk and shrimp paste... delicious: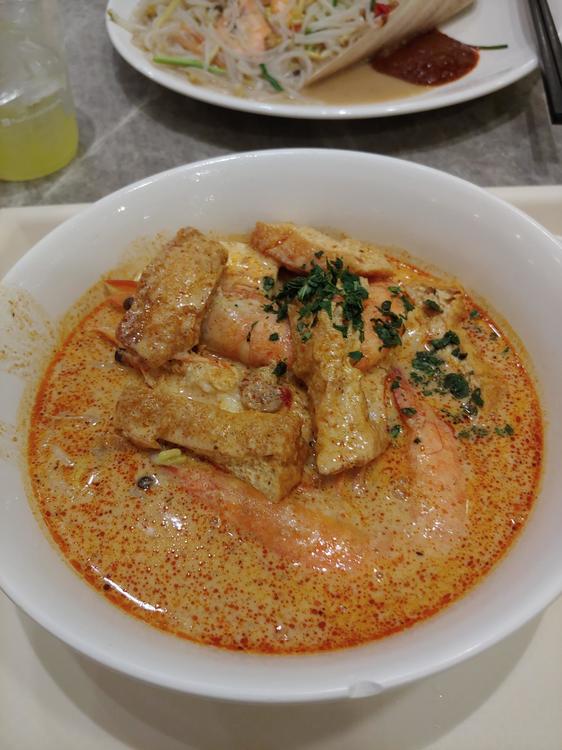 In the corner of the last photo, you'll see our drink of choice in Singapore, lime juice - really a limeaid.
Edit: just found a photo of the lime juice....