Next, the fun part - filling, wrapping and tying the tamales.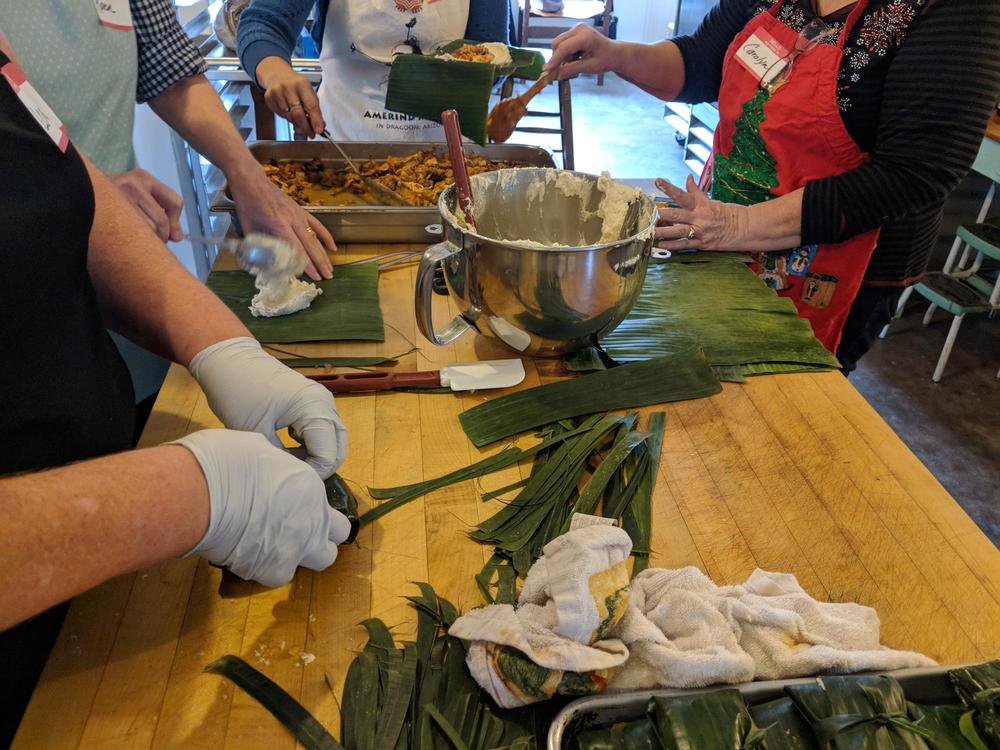 Spread some masa in the centre of the banana leaf, add a spoonful of meat mixture, fold up in a packet and tie. They are so cute!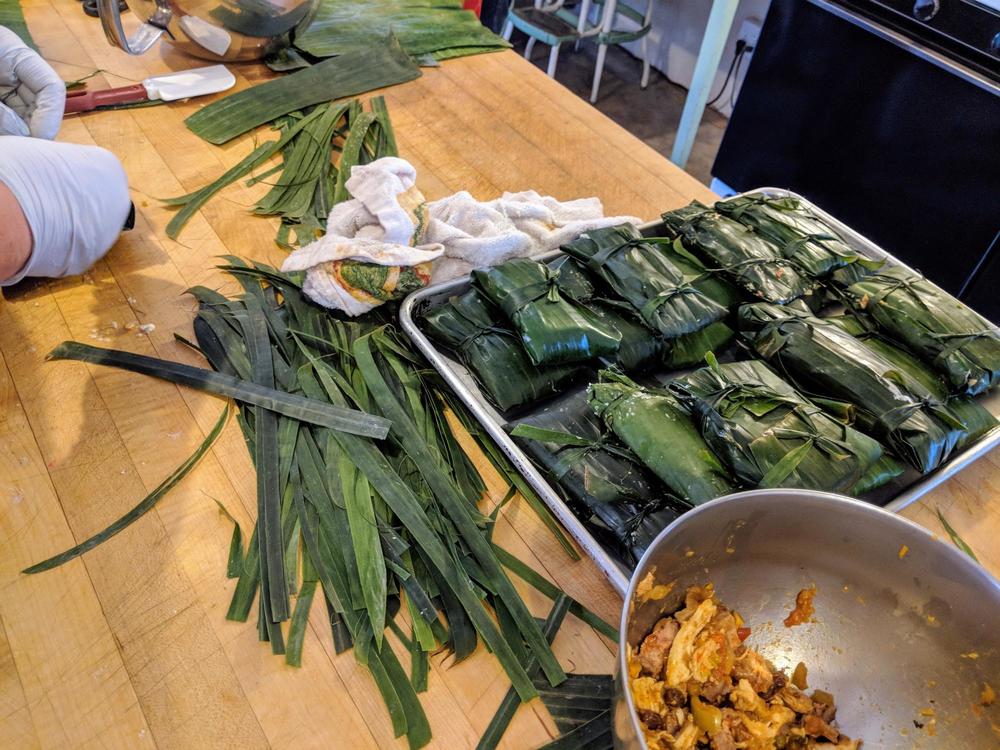 These go into a big steamer on the stovetop for 1 to 1.25 hrs. 
Next up is a blue corn tamale with lamb and green chile. These are wrapped in corn husks, which have been soaking in hot water. 
I couldn't take pictures of all the following steps, because I was too busy chopping, wrapping or stirring. 

Lamb cubes were sauteed with green chile powder, salt and cumin. Some broth was added and all was simmered. More roasted green chiles were cut into strips. The blue corn masa was spread on the corn husk, followed by some lamb cubes and a couple of strips of chile, and more wrapping, but with a simple fold and no tie.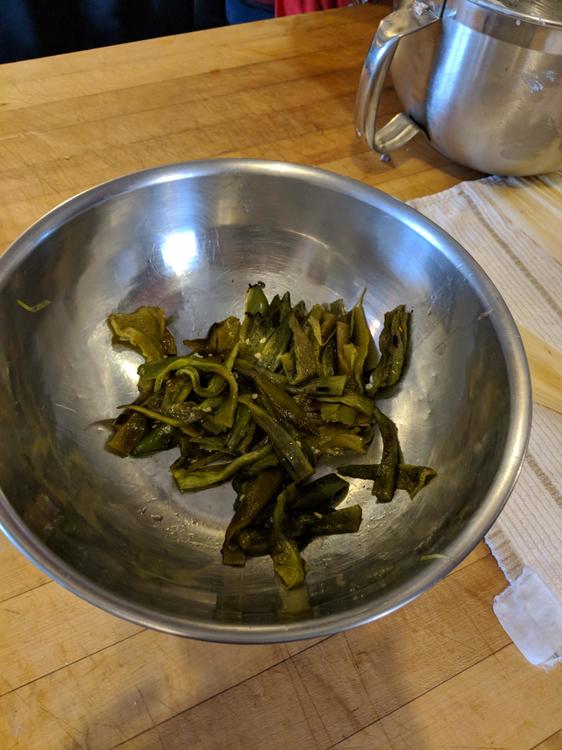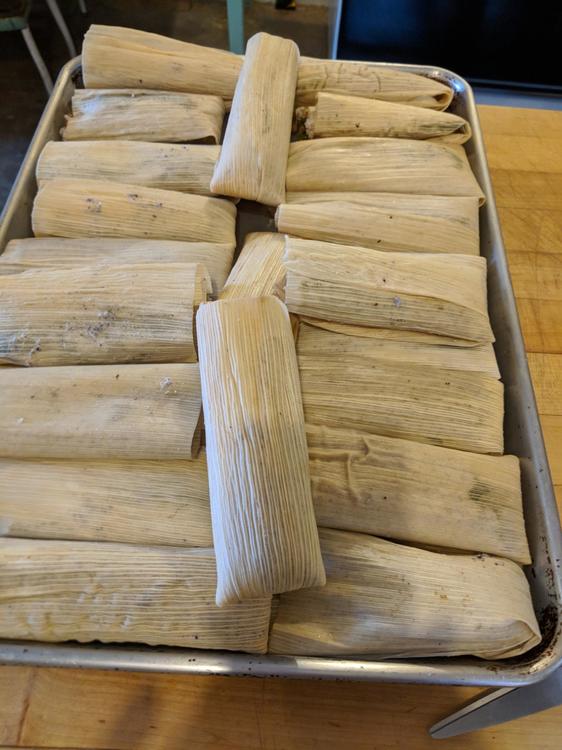 Into another steamer for 45 mins to 1 hour. 
We make a third tamale, also in corn husk. This is the dessert tamale and the masa mix includes sugar, coconut milk and coconut cream, baking powder, cinnamon and melted butter. Again, we spread some mix on the corn husks and add the rum-soaked raisins, then wrap and tie at each end.