Today after a trip to IKEA to replace a platter I had broken (should have stopped at that!), we returned to a restaurant we have been to many times before.  The last time we visited it was closed with no explanation. It appears to have re-opened under new management. There was a single staff member who was cook, server and cashier and, except for forgetting Kerry's ginger tea, did a yeoman's job.
A complementary starter soup that had quite a bite to it but was very tasty.
A newly introduced appetizer of crispy tofu with a sweet and sour dipping sauce. 
 A Penang chicken curry for Kerry  with a spring roll.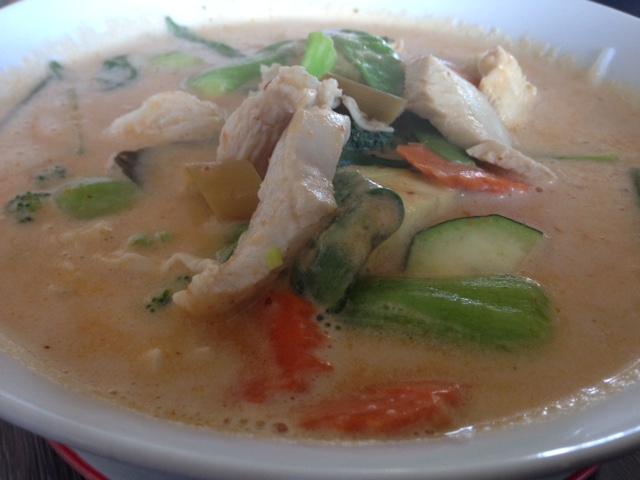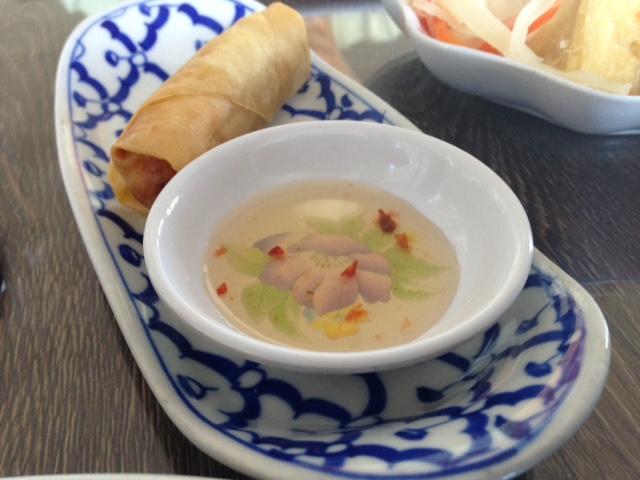 And a curry soup for me, also with an accompanying spring roll.