Death Valley is defined by the Panamint Range on the west and the Amargosa Range on the east. If you go directly over the Panamint Range, or (better still) use the paved road to drive over Towne Pass, you'll come to the Panamint Valley. It's a quiet place, almost entirely unoccupied because it's federal land. The northern and eastern edgesof the valley belong to the National Park System. Most of the rest is BLM (Bureau of Land Management) land. You can camp just about anywhere on the BLM land, as long as you stay within a certain distance of a road. We like the area for the open expanses, freedom to make noise without bothering neighbors, and the free air show: the China Lake firing range is due south, so we get a great view of the jets lining up for their practice runs, or practicing some of their aerial combat maneuvers.
There is also, or was in the past (we aren't sure which) mining. Old quarries and mines abound, and you can get to some of them if you are a hardy enough traveler or have the right vehicle. We ran across this entertaining signs of life at a camping spot hidden behind some hills:
At the north end of the Panamint Valley is the Panamint Springs Resort. Although it's within the boundaries of Death Valley National Park, it is privately owned and operated. Some fuel and a few groceries can be purchased there, although we didn't need the groceries. We had restocked (overstocked, in truth) the refrigerator and freezer before coming.
We drove to the resort for beer one day, and for lunch another. Their drink refrigerators are well stocked. Nothing's cheap - as with Death Valley, this place is remote and the prices reflect that - but they stock a lot of specialty brews from what passes for local microbreweries.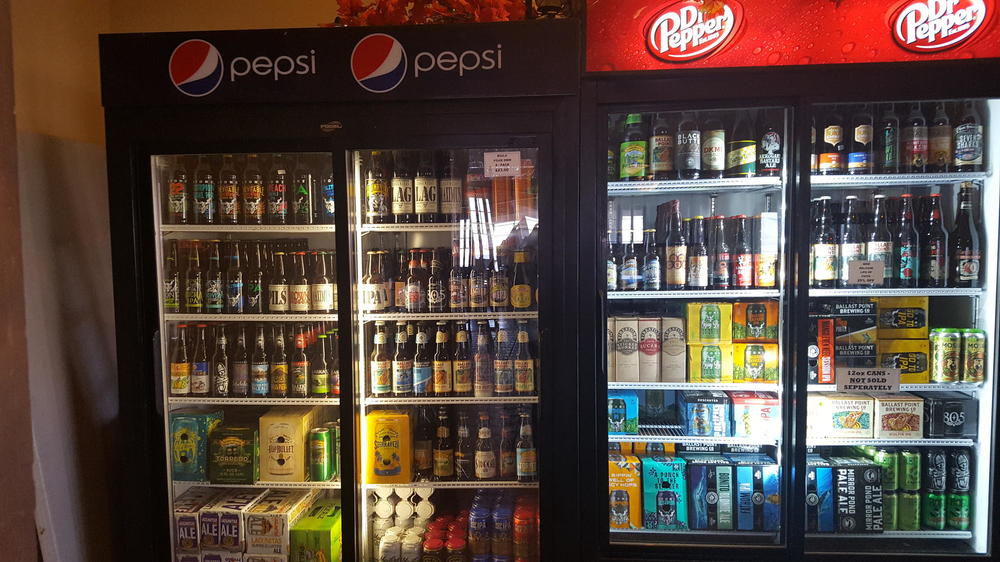 The restaurant has a bar area as well as a separate dining room. You can eat or drink in either area.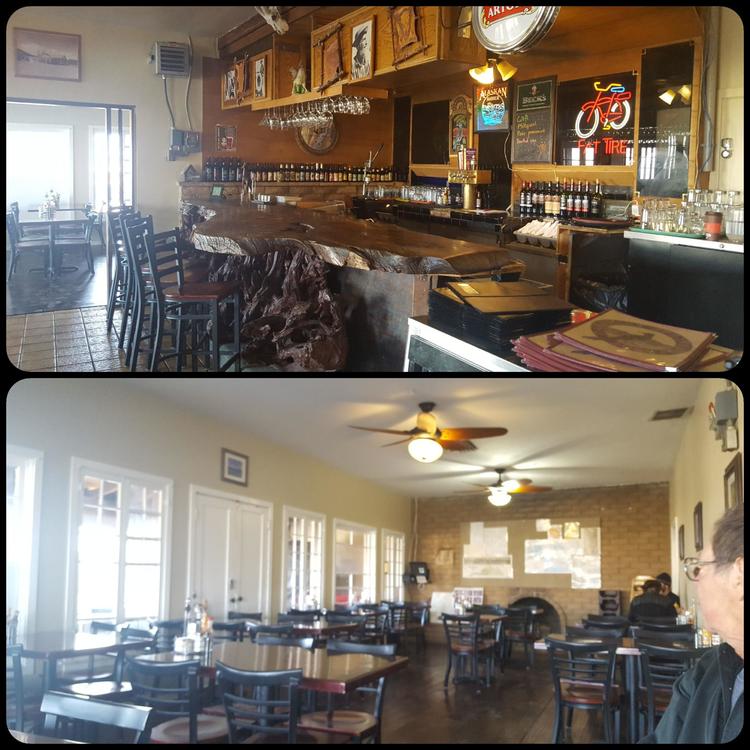 The bar counter is fascinating and deserves a closer look. It's highly polished, heavily varnished, and made from a tree root system. It's old. It was rescued from a previous building and kept in place when this building was rebuilt after some calamity that neither of us remembers.
A hole in the counter adds extra character, as well as a spill hazard for the unwary barkeep or customer.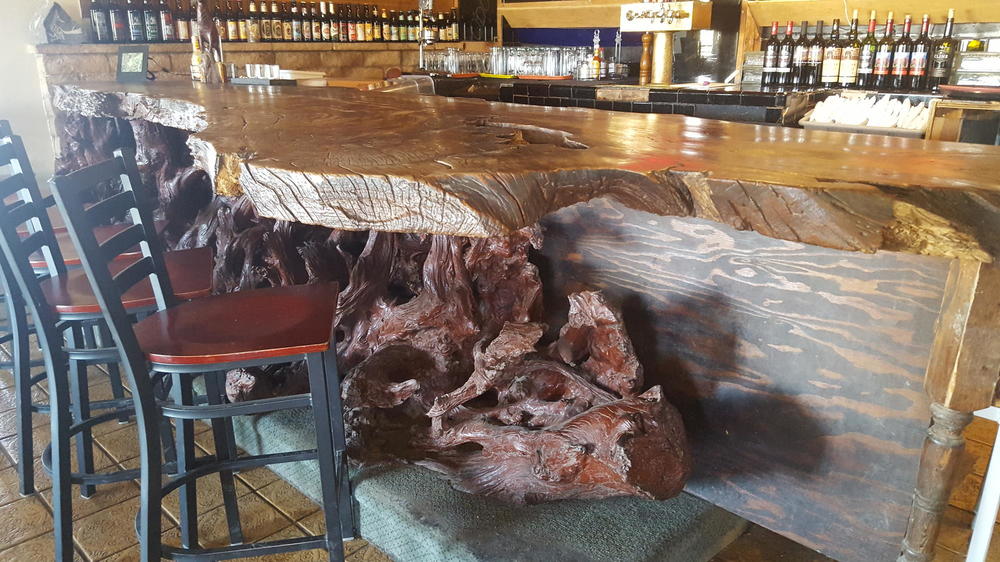 Here's a lower-view closeup of the root system.
The menu isn't anything special, but they offered what we wanted: burgers, onions rings and fries. They were quite good. I don't remember what type of beer we had to go with them, but we enjoyed it all.
We usually make dinner our main meal of the day, despite ideas that we might do better if dinner were light. That day, after such a heavy lunch, dinner was light.