30. 肉松 (ròu sōng) - Pork Floss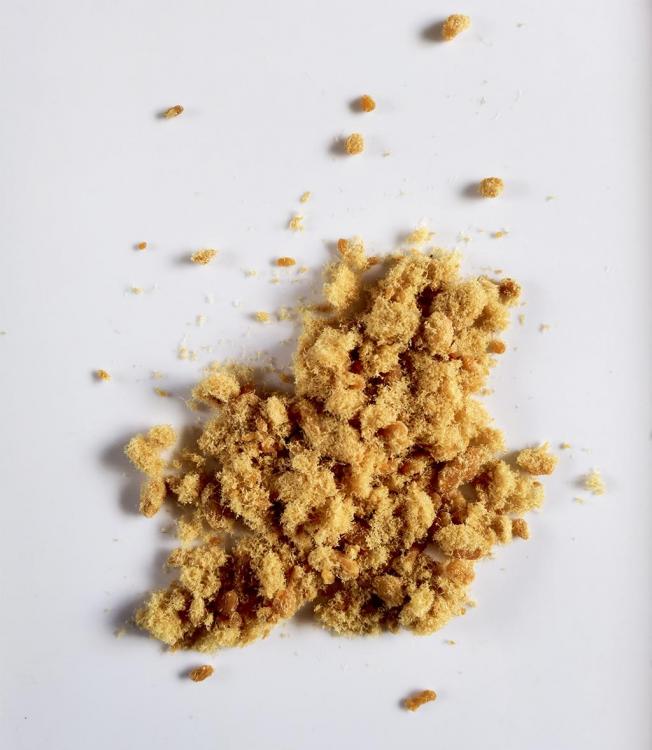 肉松 (ròu sōng) - Pork Floss
When I posted regarding preserved meat products earlier, I had this in mind, but didn't have any to hand. You'll see why in the next paragraph.
To quote myself from something I wrote in 2012
Quote

Rousong (肉松) is also known as meat floss, pork floss etc. It is a form of dried pork which is made by boiling it for hours with soy sauce and other flavourings (including salt, sugar and MSG), shredding it then drying it. It resembles something you might expect to find being used as the stuffing in a mattress and tastes similar, but not quite that good.
It is served on top of congee (rice porridge) or rice, and stuffed into steamed buns, cakes and breads. It is even eaten as it is for a snack. I'd serve with it with c@rn, if I allowed either anywhere near my kitchen!
There is also a version made from fish - 鱼松 (yú sōng). It smells and probably tastes like urine-soaked mattresses.